In July 2022, my friends, Kelsey and Stephanie, and I spent five days in Scotland, exploring Edinburgh, Glencoe, Loch Ness, the Scottish Highlands, and St Andrews. With so many places to visit in Edinburgh, we used this charming and vibrant city as our home base.
*P.S. this post contains some affiliate links. At no additional cost to you, we may earn a small commission when you make a purchase.
Where is Edinburgh Located?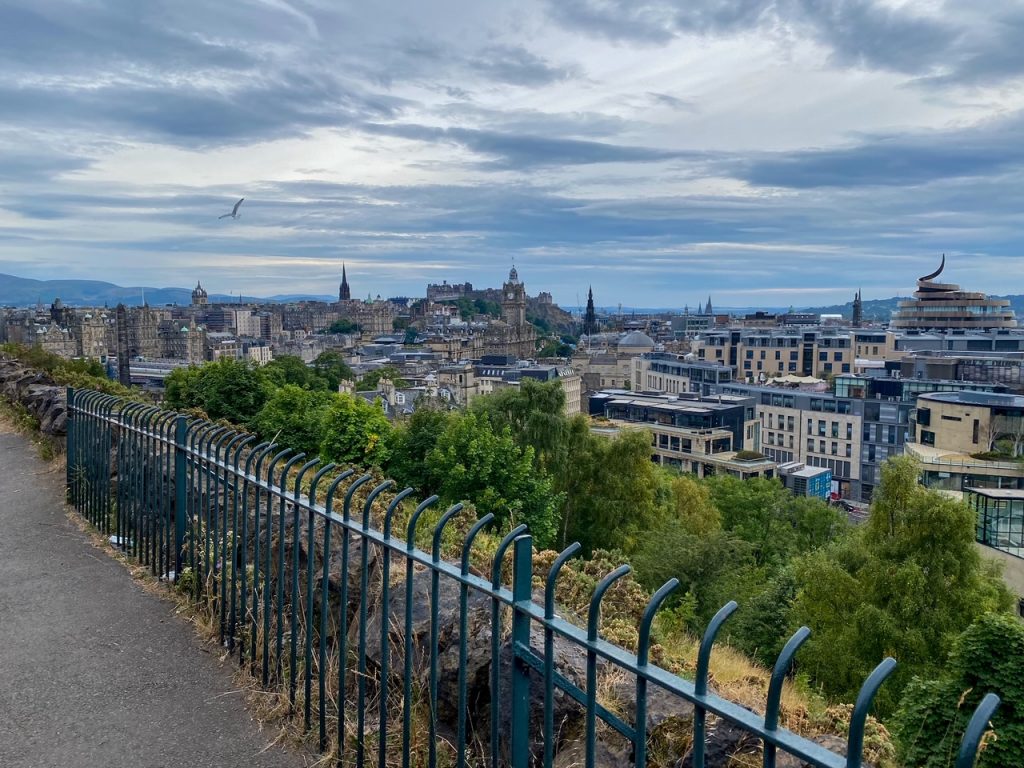 Edinburgh is located in southeast Scotland on the southern shore of the Firth of Forth. It's Scotland's second-most populous city, after Glasgow, with a population of more than 500,000 people.
A Broad Recommendation: you'll want to learn how to properly pronounce 'Edinburgh' before your visit! The standard phonetic pronunciation of 'Edinburgh' is ed-in-bruh or ed-in-buh-ruh, but one of our guides told us that the locals actually pronounce it 'embra'.
What is the Currency for Scotland?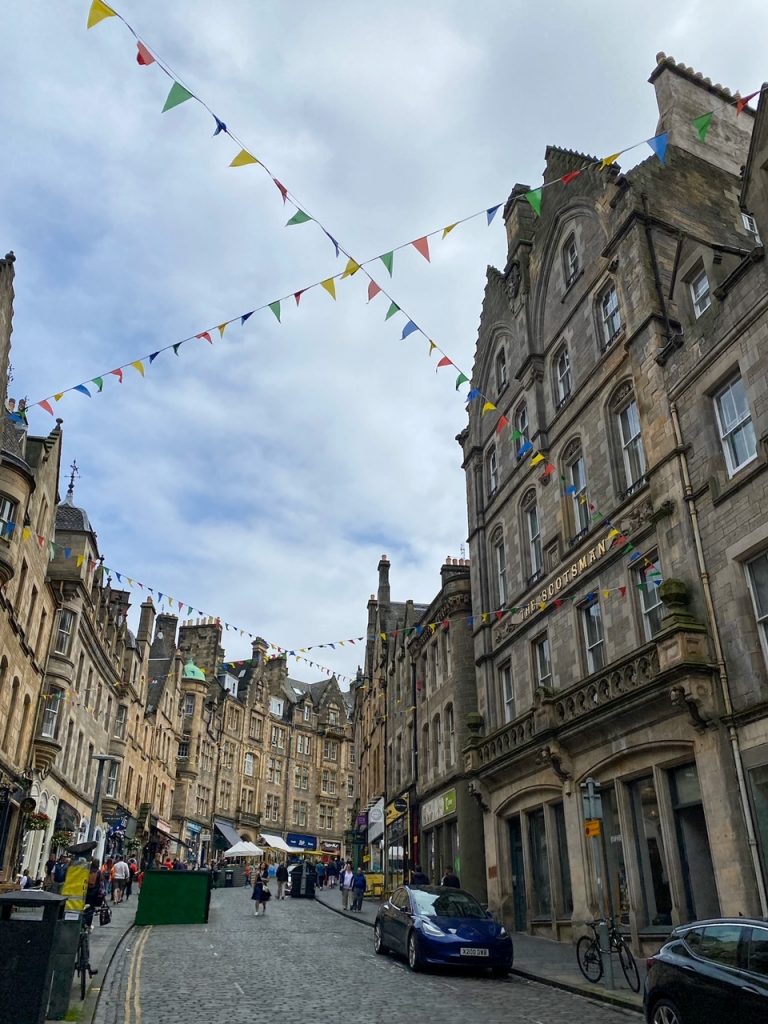 England, Scotland, Wales and Northern Ireland comprise the United Kingdom, so Scotland's currency is the pound (£).
Note that we didn't really need cash during our visit, since credit cards are widely accepted. We were even able to tip our tour guides using credit card or USD.
What is Edinburgh Most Known For?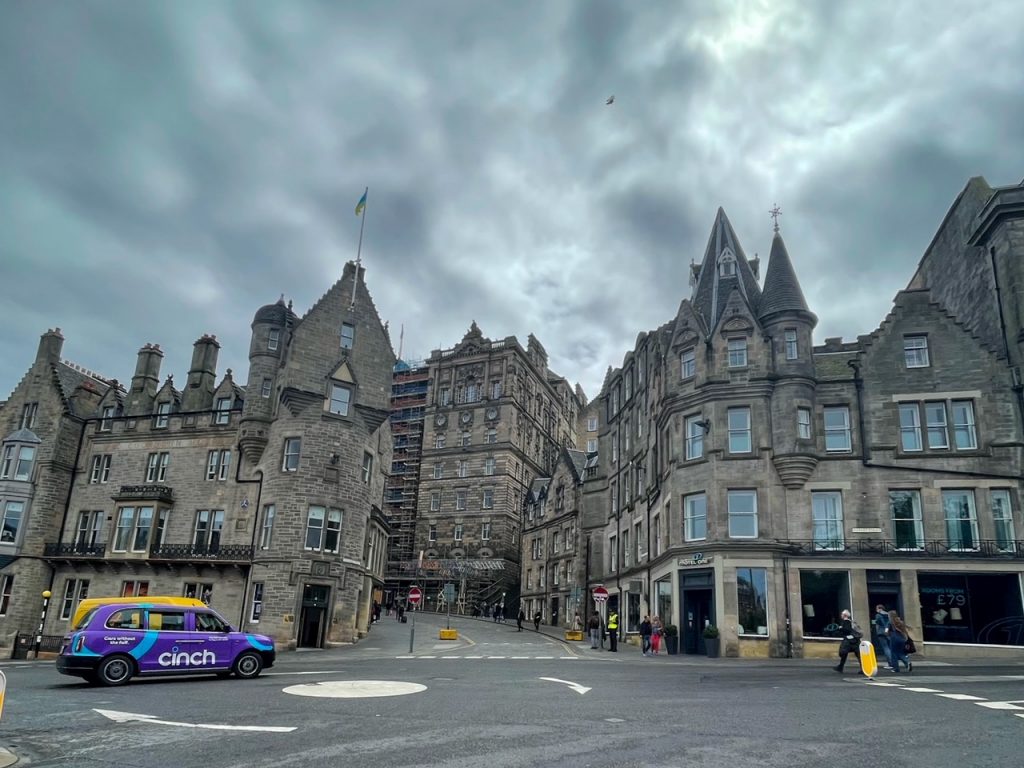 Edinburgh serves as the seat of the Scottish Government, the Scottish Parliament and the highest courts in Scotland. It's home to several national cultural institutions like the National Museum of Scotland, the National Library of Scotland, and the Scottish National Gallery. It's also home to various historic sites, including Edinburgh Castle, the Palace of Holyroodhouse, St Giles' Cathedral, and more. And, Edinburgh's Old Town and New Town are deemed a UNESCO World Heritage Site – how's that for a résumé?
But wait, there's more! Edinburgh has long been considered a center of education, particularly in the fields of medicine, philosophy, law, literature, science and engineering. And, the University of Edinburgh, which was founded in 1582, is considered one of the best research institutions in the world.
The city also hosts the Edinburgh International Festival and the Fringe, which is the world's largest annual, international arts festival.
If all of that wasn't enough, Time Out magazine rated Edinburgh the "world's best city to visit right now" – wow!
Best Times to Visit Edinburgh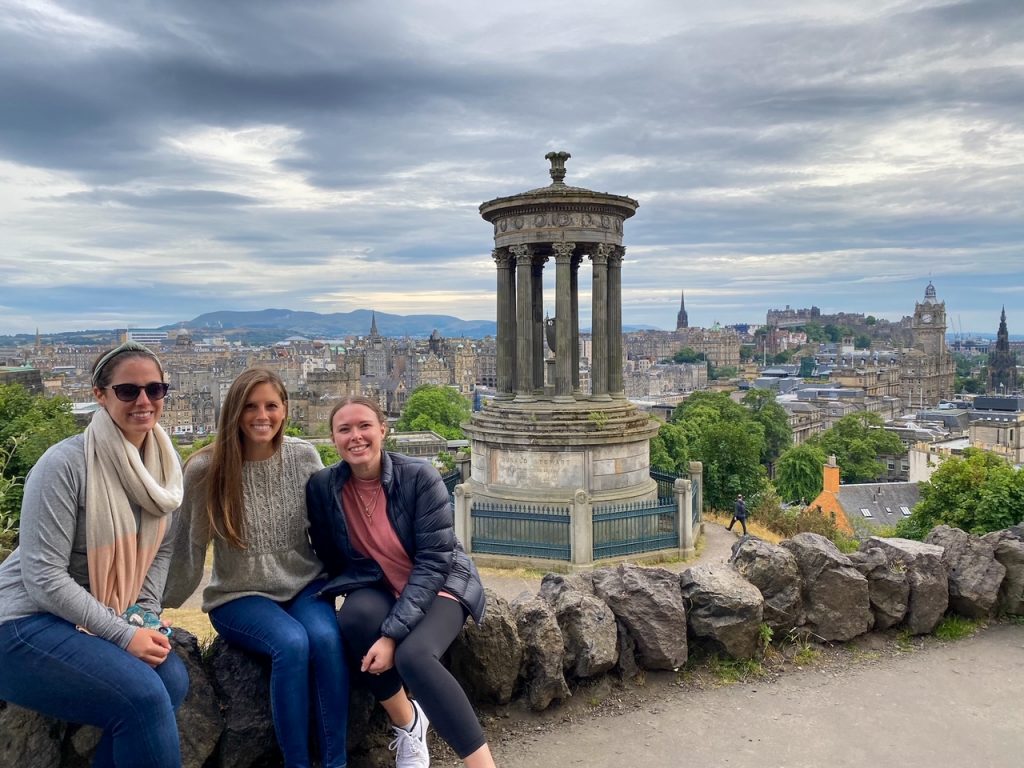 The best times to visit Edinburgh are in the summer months, i.e. the "hottest" months, June, July and August. Edinburgh, Scotland weather in July is quite nice, with temperatures ranging between 52-66°F. However, it was unseasonably warm during our visit to Edinburgh, and some days temperatures reached the mid-80s. On average, it rains about eleven days in July, so you'll still want to pack a rain jacket.
Summer also coincides with longer daylight hours and various festivals that take place both in Edinburgh and around Scotland. This means that the summer months are also the busiest for both locals and tourists alike.
Edinburgh, Scotland Flights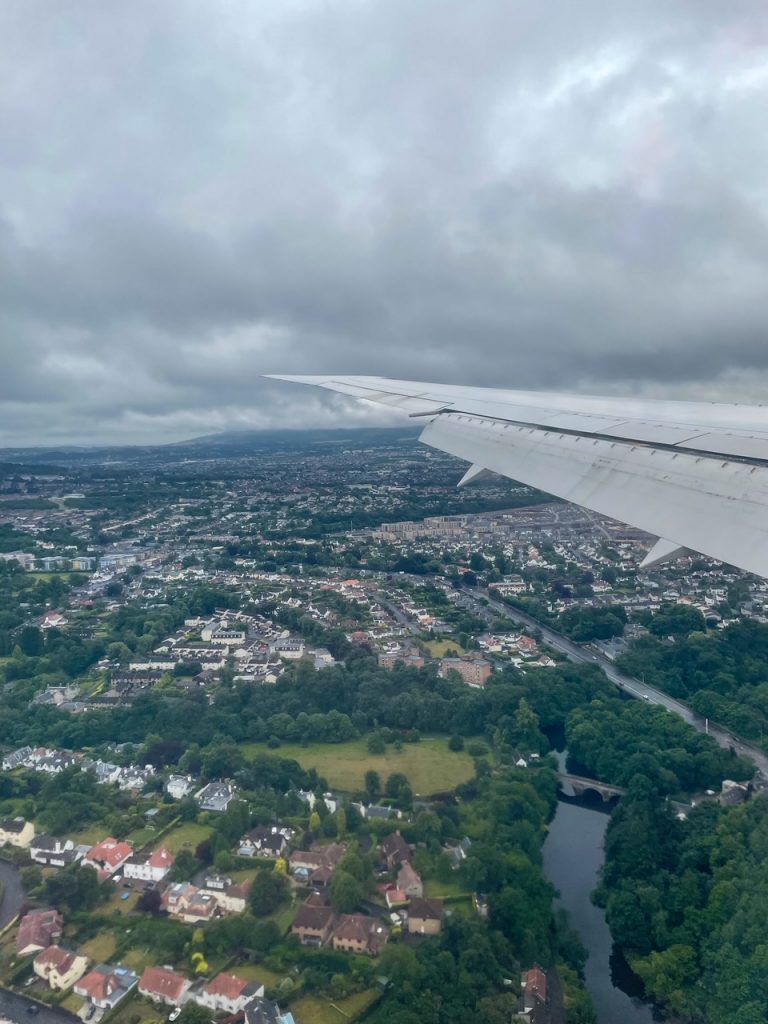 We flew into the Edinburgh Airport (EDI) in Edinburgh, Scotland. We took an overnight flight from Washington D.C. to Edinburgh, Scotland, arriving early in the morning the next day. Our flights to Edinburgh, Scotland were about $1,200 each, and we booked about three months in advance.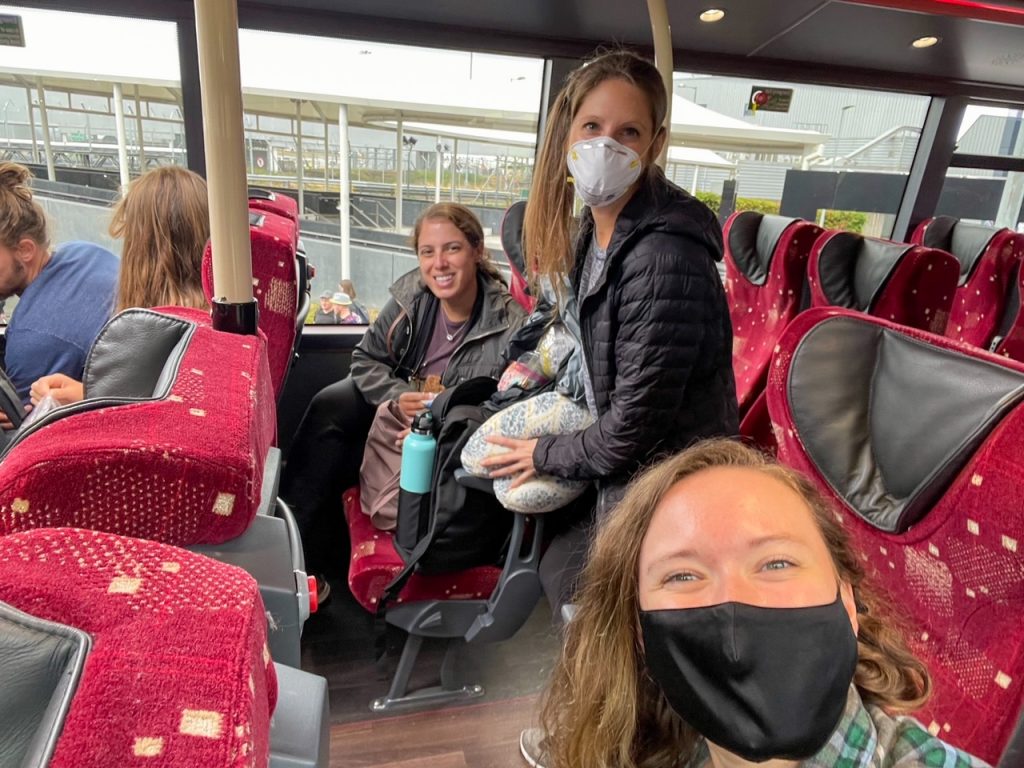 From the airport, we took the Airlink bus into town; this was super convenient and cost £4.50 per person.
Where to Stay in Edinburgh, Scotland
Old Town Edinburgh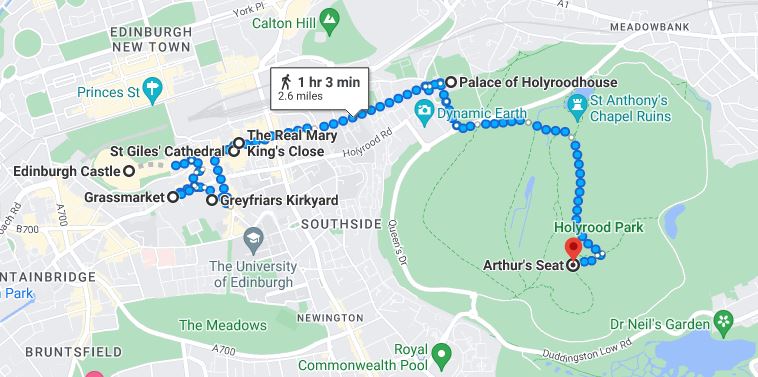 Separated by Princes Street Gardens, Edinburgh's Old Town and New Town are adjacent neighborhoods. And, they're both renowned for their architectural beauty and historical significance.
The Old Town of Edinburgh is an ancient part of the city, dating all the way back to Medieval Times. The Royal Mile, which stretches from Edinburgh Castle to the Palace of Holyroodhouse, sits in the heart of Old Town.
The Old Town of Edinburgh is composed of narrow, winding, cobblestone streets, quirky shops, hidden closes, underground vaults, quaint Scottish pubs and bars, and historic buildings, some of which date back to the 12th century.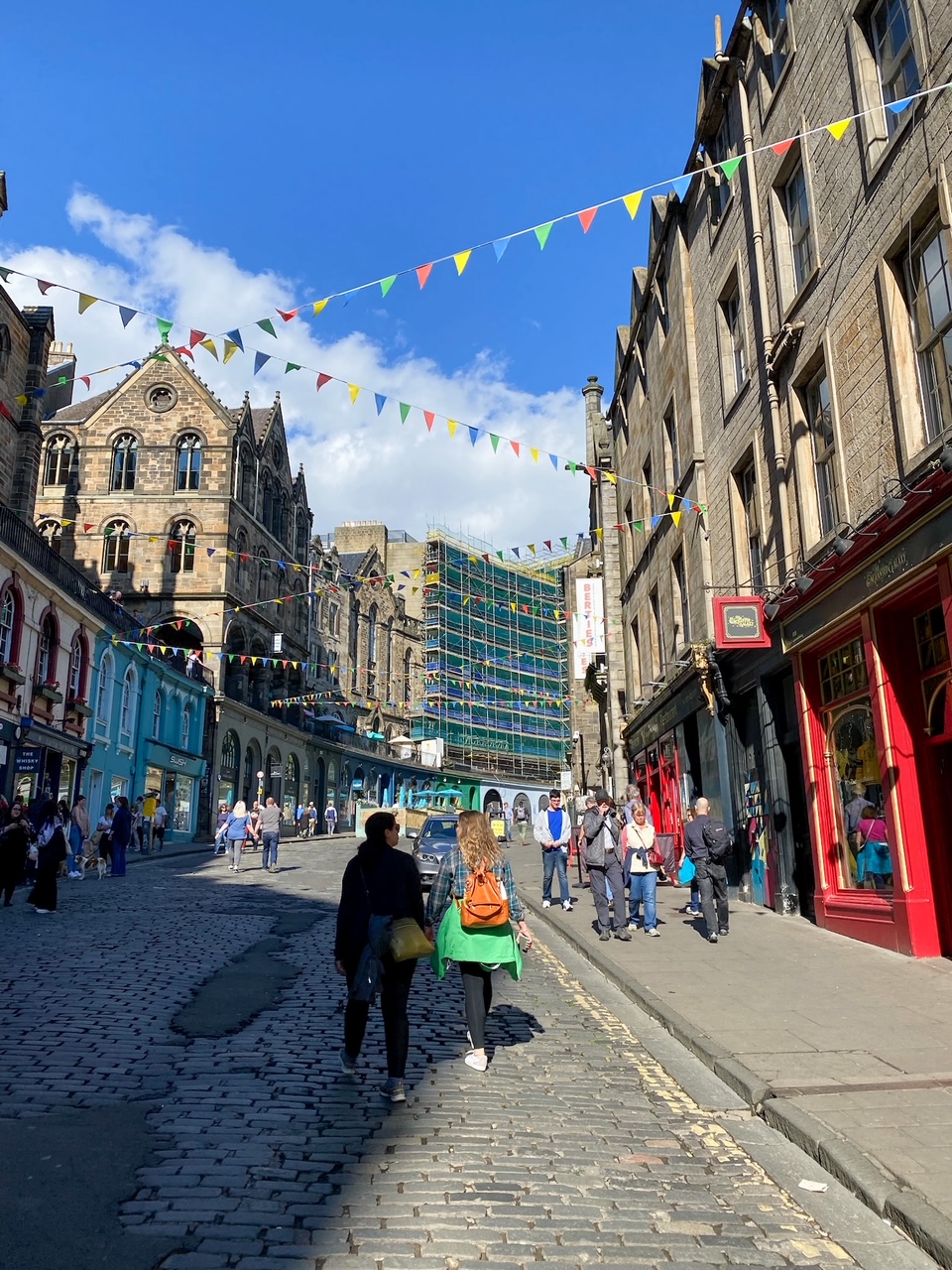 Fun fact: J.K. Rowling wrote her famous series, Harry Potter, in cafés across Old Town, and other places in Edinburgh also served as inspiration for the books. The whole time we were here, we kept referring to Victoria Street as Diagon Alley, haha.
New Town Edinburgh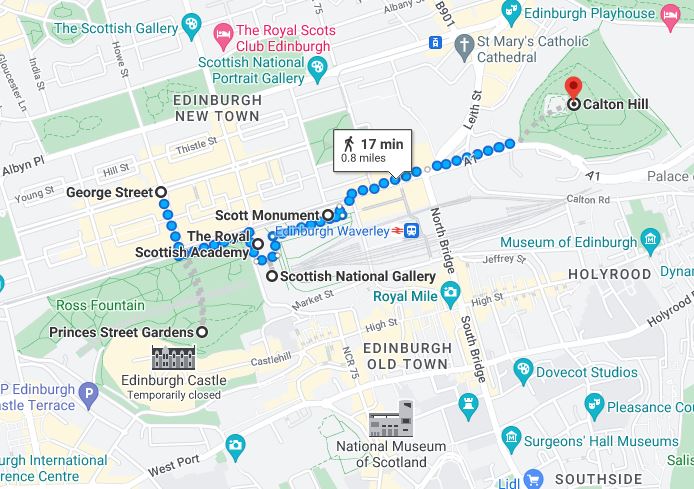 In the 18th century, overcrowding and unsanitary conditions were prevalent in Edinburgh. Thus, a new city was built to the north of the Nor Loch, where Princes Street Gardens is now. It extends from the West End to Calton Hill.
Influenced by the buildings of Ancient Greece, the New Town of Edinburgh has a Georgian Neoclassical style. The streets are straighter and wider, and everything has a more sophisticated and elegant feel.
The New Town of Edinburgh is especially popular for shopping. There are lots of designer clothing stores, impressive art galleries, independent coffee shops, chic cocktail bars, expensive restaurants, and more.
Outside of Old Town & New Town
There are lots of great Airbnbs and hotels in Old Town and New Town Edinburgh, but they're also pricey. We stayed in a 'Stunning, Refurbished 2 Bed – Free Street Parking', which was just outside the city center. From here, it was just a 1.2-mile walk or a quick bus ride to both Edinburgh's Old Town and New Town.
We booked through Airbnb and spent just over $1,700 for four nights, which we split between the three of us.
A Broad Recommendation: since we couldn't check in until 3 p.m., we stored our luggage at Great Scot. We paid £6 per suitcase, and they didn't charge for book bags! We found this spot through Luggage Storage Edinburgh, which our Airbnb host recommended, and it was super convenient.
Getting Around Edinburgh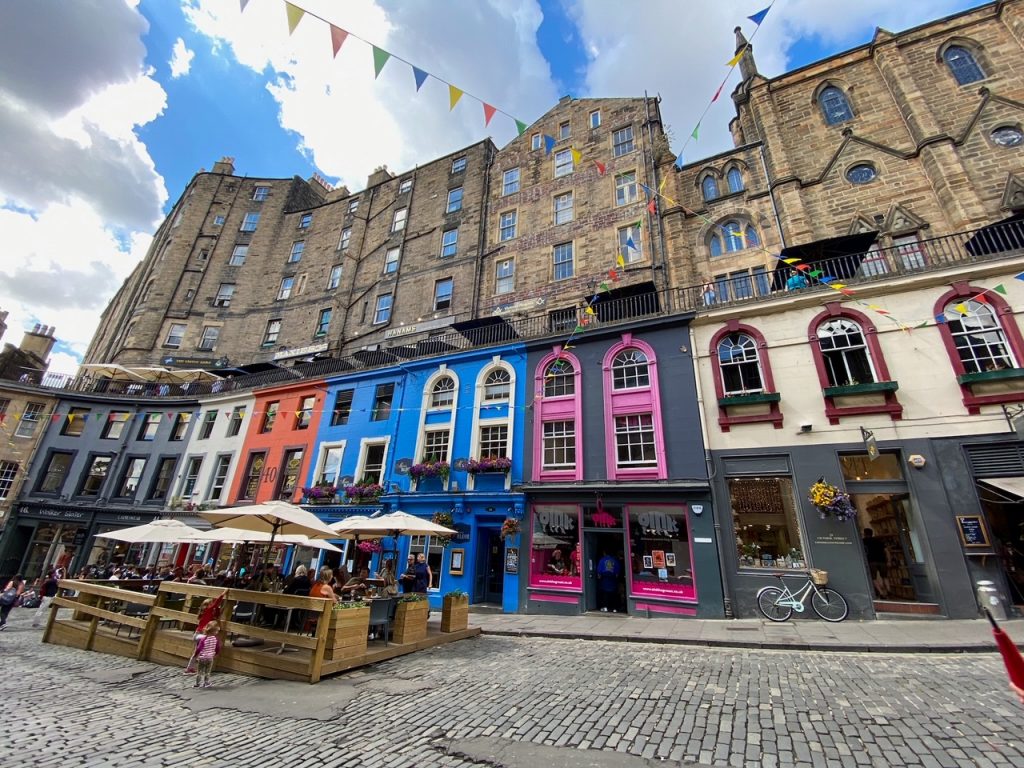 The best way to explore Edinburgh is by foot, as most things are walkable. For those that aren't, the Lothian Buses are easy to use and take credit cards unlike the buses in Ireland.
For the most part, we just paid for single tickets (£1.80) every time we hopped on a bus. There are daily and weekly options we probably could've considered, but I don't think these would've saved us too much money, since we only used the bus a couple times each day.
Uber, Lyft and taxis are also options if you're not comfortable using the bus system.
Best Edinburgh Bars & Restaurants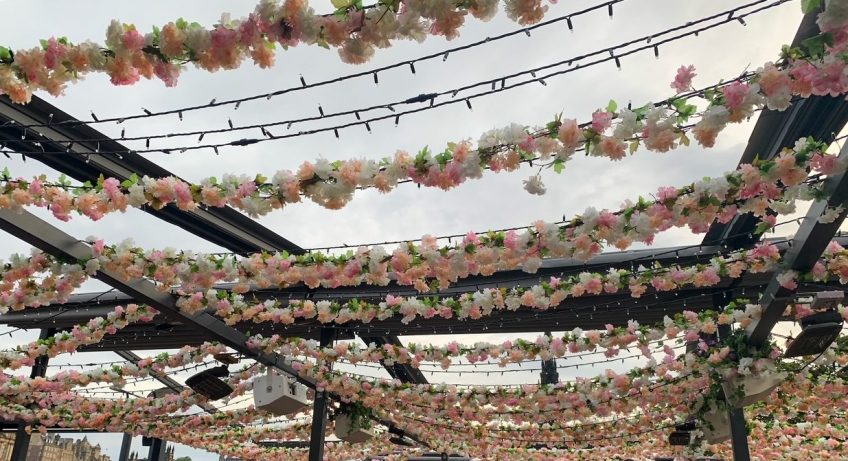 You'll likely be doing a lot of walking during your visit, and you'll need to take some breaks to eat and drink at some of the best bars and restaurants in Edinburgh.
How Many Days in Edinburgh?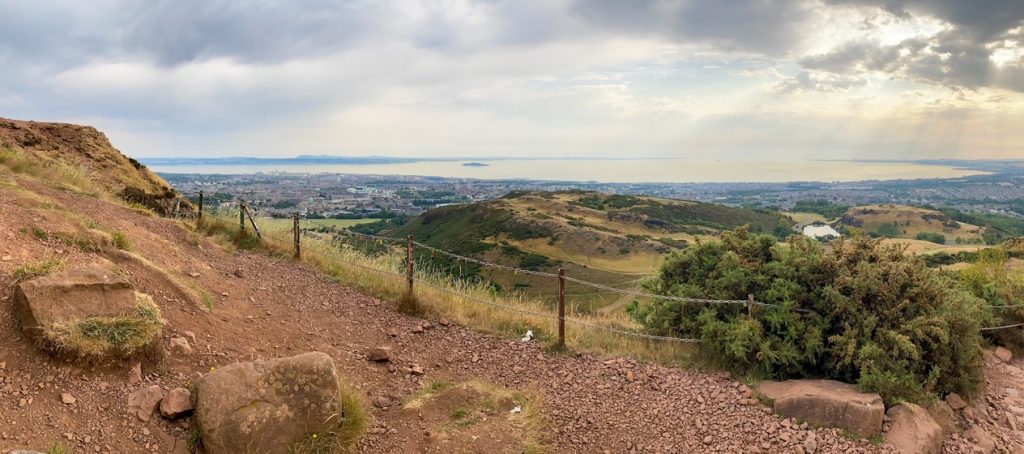 In total, we spent five days in Edinburgh. Two were partial travel days, and another two included day trips from Edinburgh to other parts of the country. That said, we still thought this was the perfect amount of time to visit the most popular places in Edinburgh. But, we would've loved to have more time to explore other parts of Scotland.
What to Do Near Edinburgh
Let's start with our day trips from Edinburgh, since these took up the bulk of two days. These day trips included transportation and allowed us to visit some of Scotland's top destinations outside of Edinburgh.
Day Trip to Glencoe, Loch Ness & the Highlands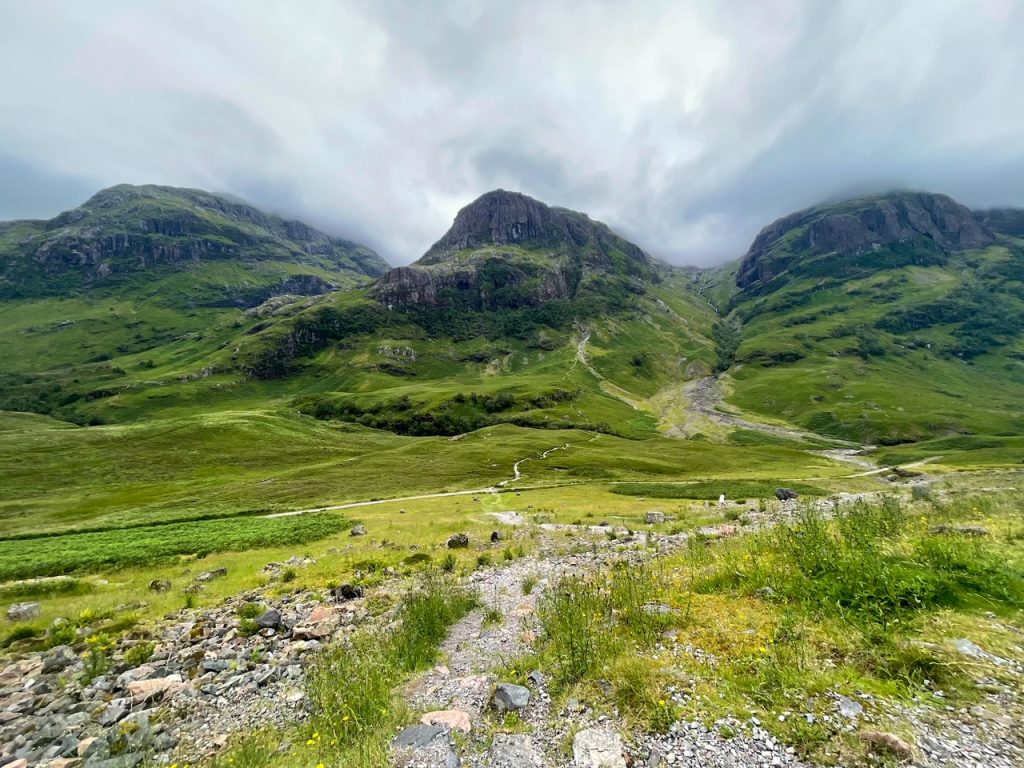 Since we had five days in Scotland, we decided that we should explore beyond the city limits and see some of Scotland's gorgeous scenery. So, we booked a couple of day trips, the first of which was an awesome day trip from Edinburgh to the Scottish Highlands.
This twelve-hour tour took us to the Cabin at Loch Lubnaig, Glencoe, Fort Augustus and Loch Ness, the Commando Memorial, and Cairngorms National Park.
Day Trip to St Andrews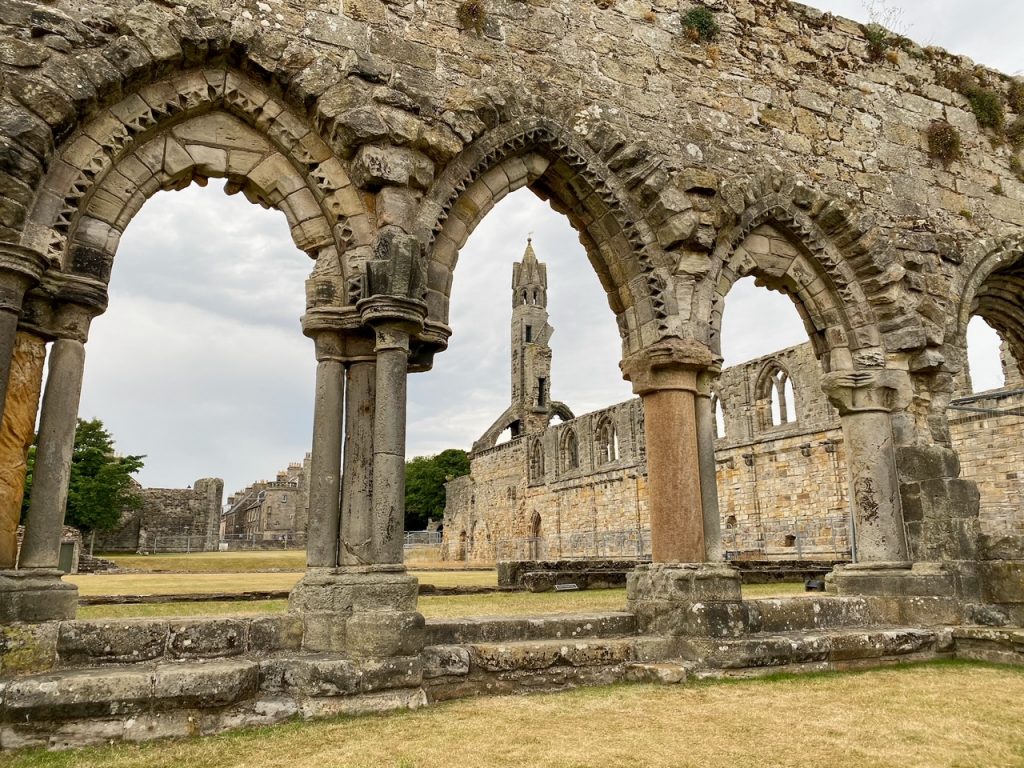 The second was a great day trip from Edinburgh to St Andrews, which took us to the Three Bridges Viewpoint, Anstruther, St Andrews, and Falkland. This day trip lasted closer to eight hours.
What to Do in Edinburgh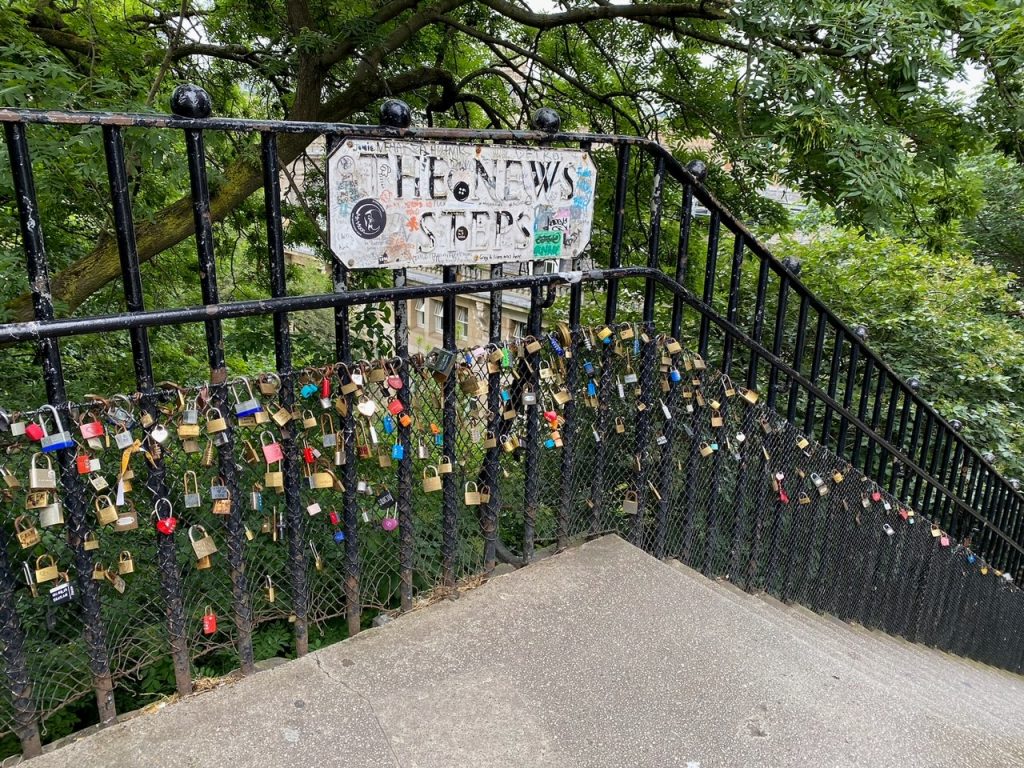 There are so many great places to visit in Edinburgh, so you won't be at a loss for things to do here! These are the places and activities that we recommend.
Free Walking Tours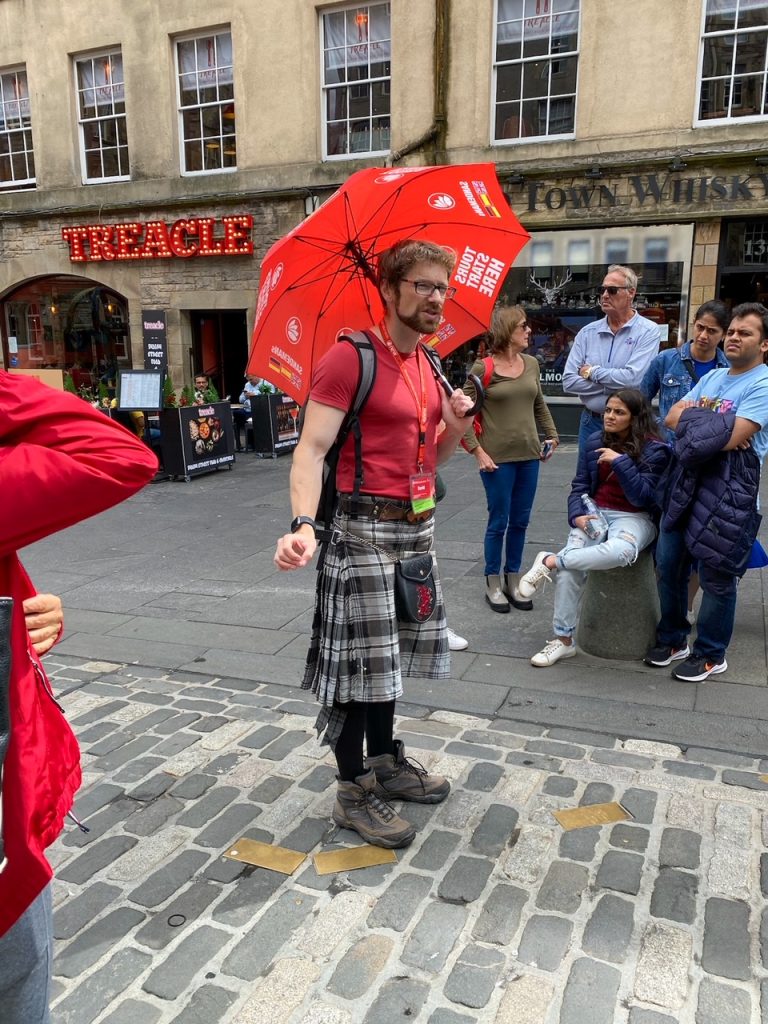 Location: Depends on the tour
Time Spent: 1.5-2.5 hours (also varies by tour)
I'm a huge fan of free walking tours when exploring a new city, and Edinburgh is no exception. You get to visit some of the city's major landmarks and learn a lot about the city's history. Plus, doing one (or more) of these on your first day, may help ward off any remaining jet lag too!
During our visit, we did two free walking tours: the Free Tour of Edinburgh and the Free Edinburgh Ghost Tour.
Calton Hill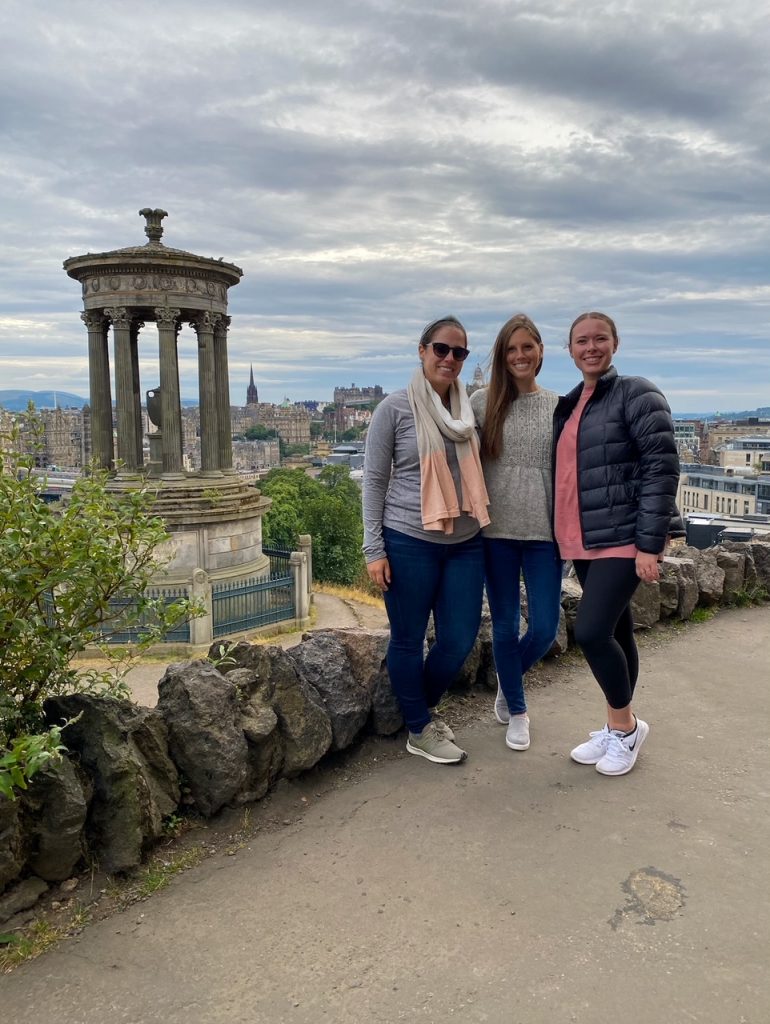 Location: Calton Hill, Edinburgh EH7 5AA, United Kingdom
Time Spent: 45 minutes
Known as Edinburgh's Acropolis, Calton Hill is an extinct volcano located right in the city center, and it's one of the most popular places to visit in Edinburgh. Calton Hill is also home to some of Edinburgh's most historic monuments, including the National Monument, the Nelson Monument and the City Observatory.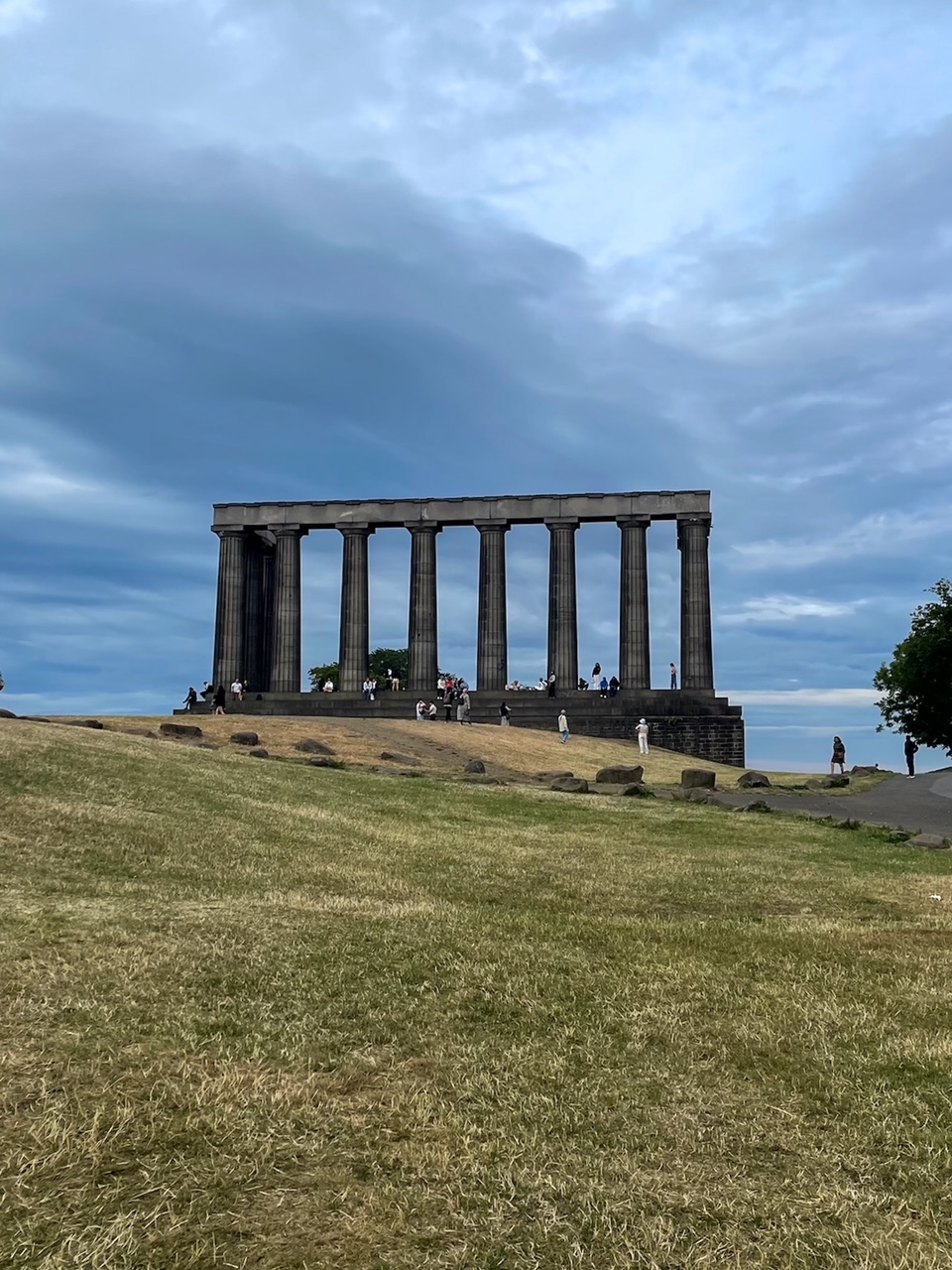 The most recognizable is the National Monument, which was inspired by the Parthenon in Athens. Originally created to honor the Scottish servicemen who died in the Napoleonic Wars, it was never completed, and only twelve columns stand today.
The Nelson Monument is shaped like an up-turned telescope and was built to commemorate the death of Admiral Lord Nelson at the Battle of Trafalgar in 1805. The City Observatory, another monument inspired by Greek architecture, is the oldest surviving building on site and gives Calton Hill its designation as "the birthplace of astronomy and timekeeping in Edinburgh".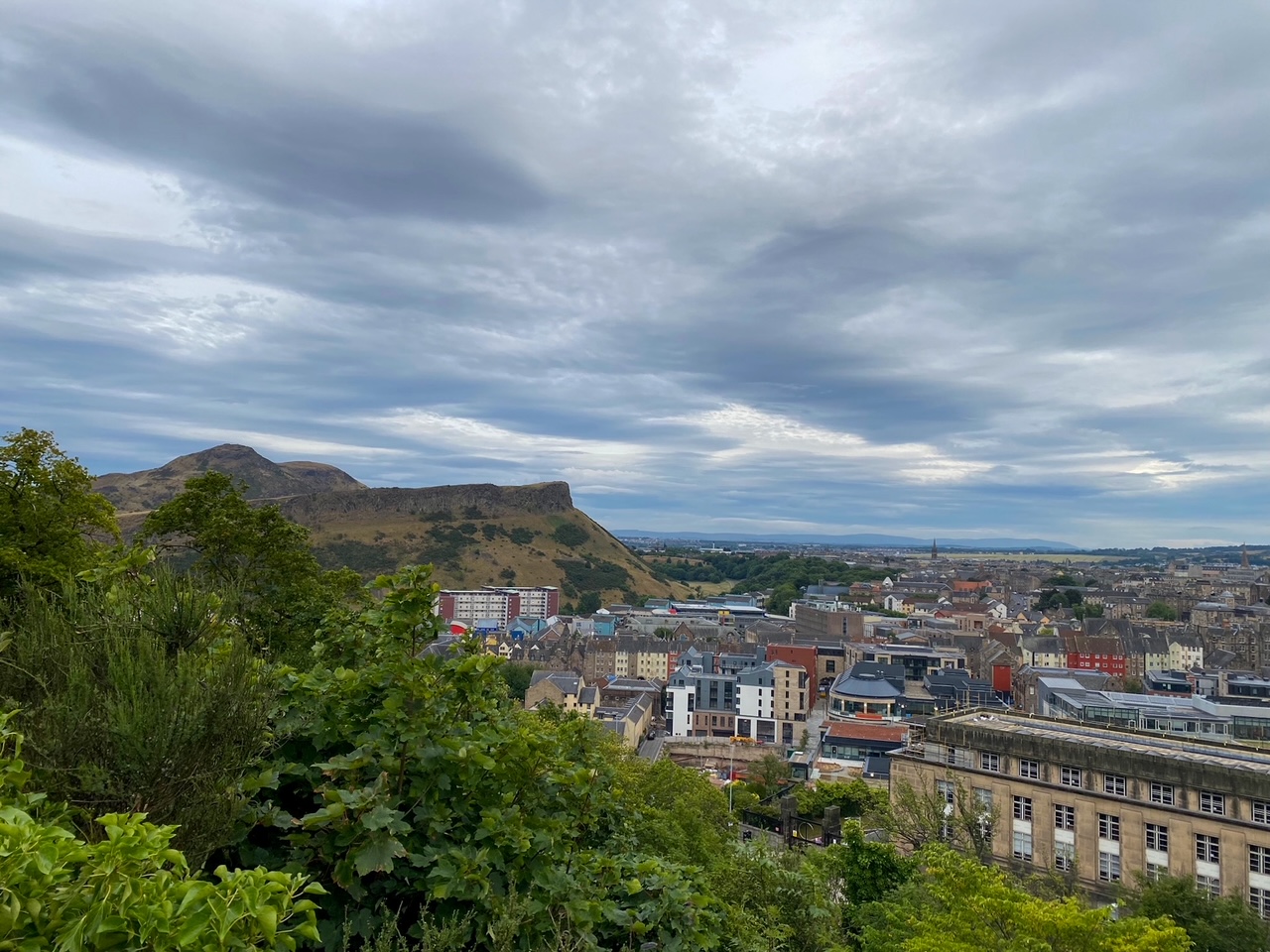 The top of Calton Hill offers epic, panoramic views of the city, making it a great spot to hang out for both locals and tourists alike. From here, you can see Princes Street, the Royal Mile, Edinburgh Castle, Arthur's Seat, Holyrood Park, and more.
Calton Hill is easy to get to, and it takes less than five minutes to climb the staircase to the top. We actually visited here after our day trip to Saint Andrews.
Princes Street Gardens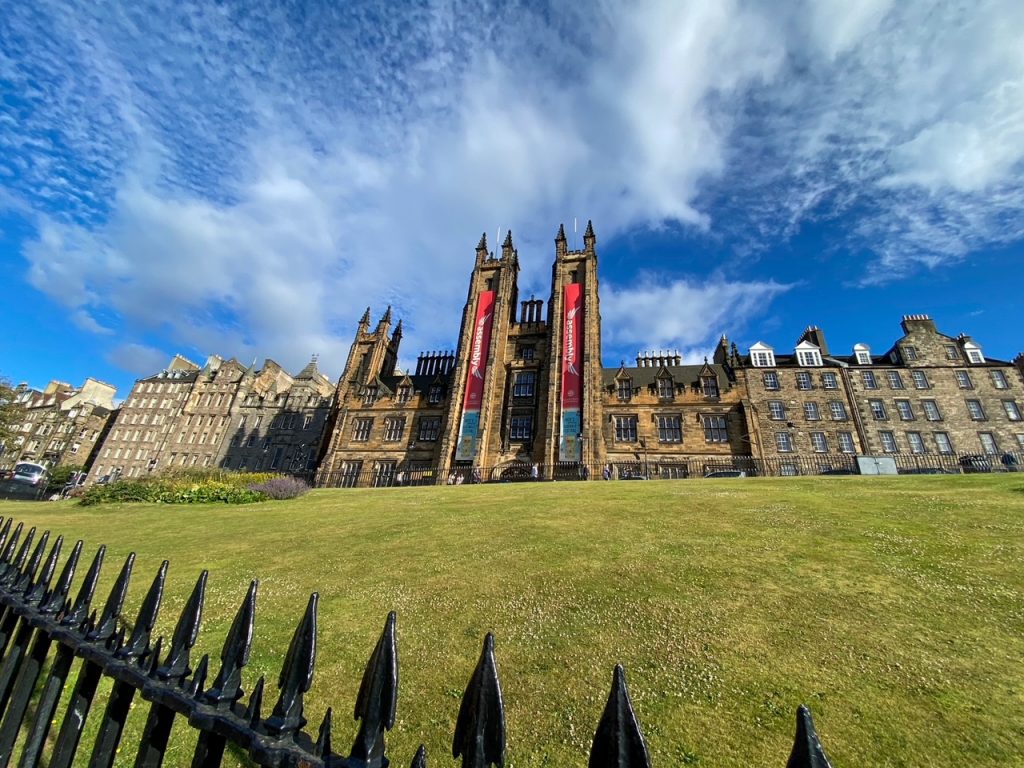 Location: Princes Street Gardens, Princes St, Edinburgh EH2 2HG, United Kingdom
Time Spent: 20 minutes
Princes Street Gardens is a popular, public park that separates Edinburgh's Old Town and New Town. And, it's another must-visit spot in Edinburgh.
The park was created in the 1820s after draining the Nor Loch. The loch was once a marshland, used as a Medieval defense alongside Edinburgh Castle. Between the Middle Ages and the 19th century, the loch was [sadly] used to inhumanely try witches and drown criminals. At this time, it was also habitually filled with sewage that drained down the hill from the Old Town – ew!
The gardens, which cover more than 37 acres, are divided into two parts by an artificial hill called the Mound. Two free museums – the National Gallery of Scotland and the Royal Scottish Academy – are located here. Despite its eerie history, Princes Street Gardens is a popular meet up spot for locals and tourists alike.
Keep an eye out for these notable spots:
The Ross Fountain, which was an exhibit at the Great Exhibition of 1862 in London.
The flower clock, which is the world's oldest floral clock, dating back to 1903.
The large, bronze elephant that serves as the Mortonhall Baby Ashes Memorial.
The Scott Monument, a Victorian Gothic monument dedicated to Scottish author Sir Walter Scott. This is one of Edinburgh's most iconic monuments.
Edinburgh Castle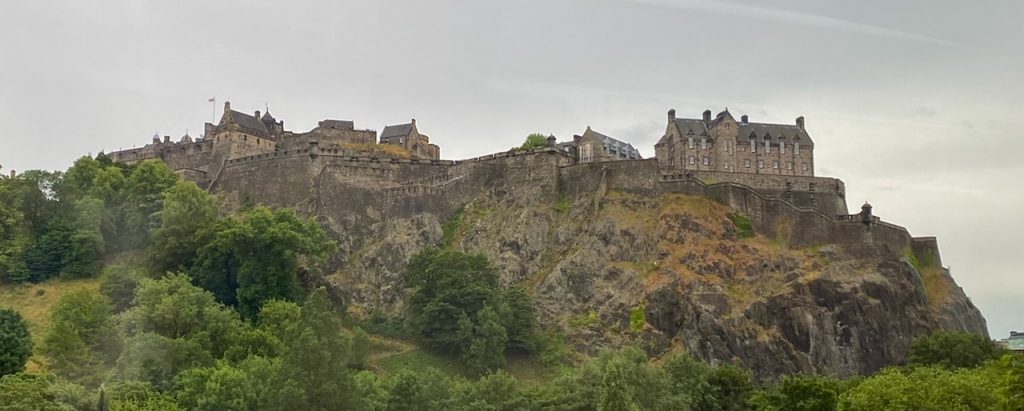 Location: Edinburgh Castle, Castlehill, Edinburgh EH1 2NG, United Kingdom
Time Spent: 3 hours
A trip to Edinburgh just isn't complete without a visit to Edinburgh Castle! Not only is Edinburgh Castle the most-visited paid tourist attraction in Scotland, it's also one of the most incredible historic sites in all of Western Europe.
The castle is one of the oldest fortified places in Europe, claiming the title "the most besieged place in Great Britain and one of the most attacked in the world". Considering the site's strong military potential and strategic advantage, Castle Rock has been occupied by humans since as far back as the Iron Age. It's been home to a royal castle since the reign of King David I in the 12th century and served as a royal residence until 1633.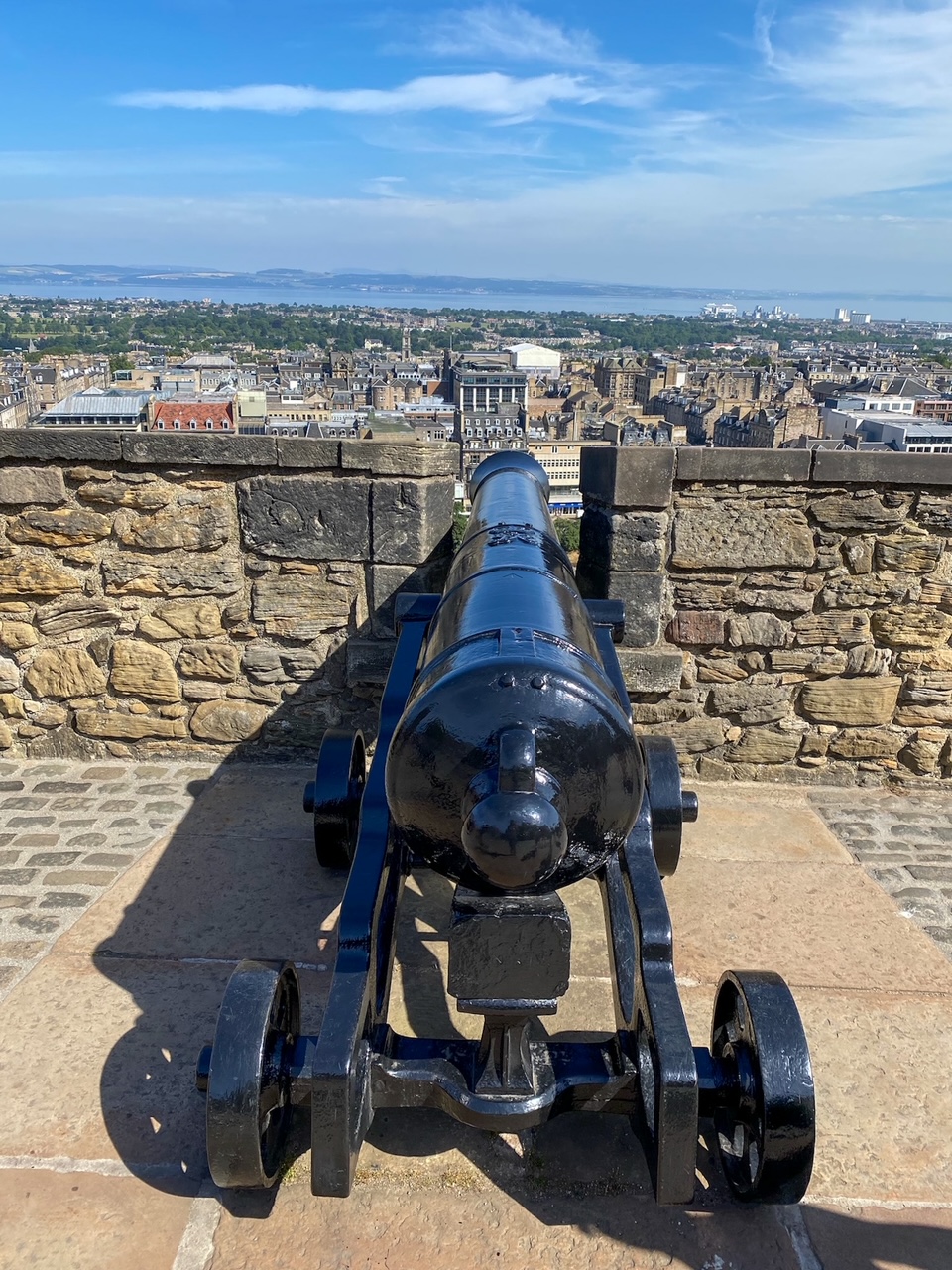 As you can imagine, the views from the top of Castle Rock are gorgeous!
We walked around and explored for about three hours. These are some of the most notable things we saw and learned about during our visit.
St Margaret's Chapel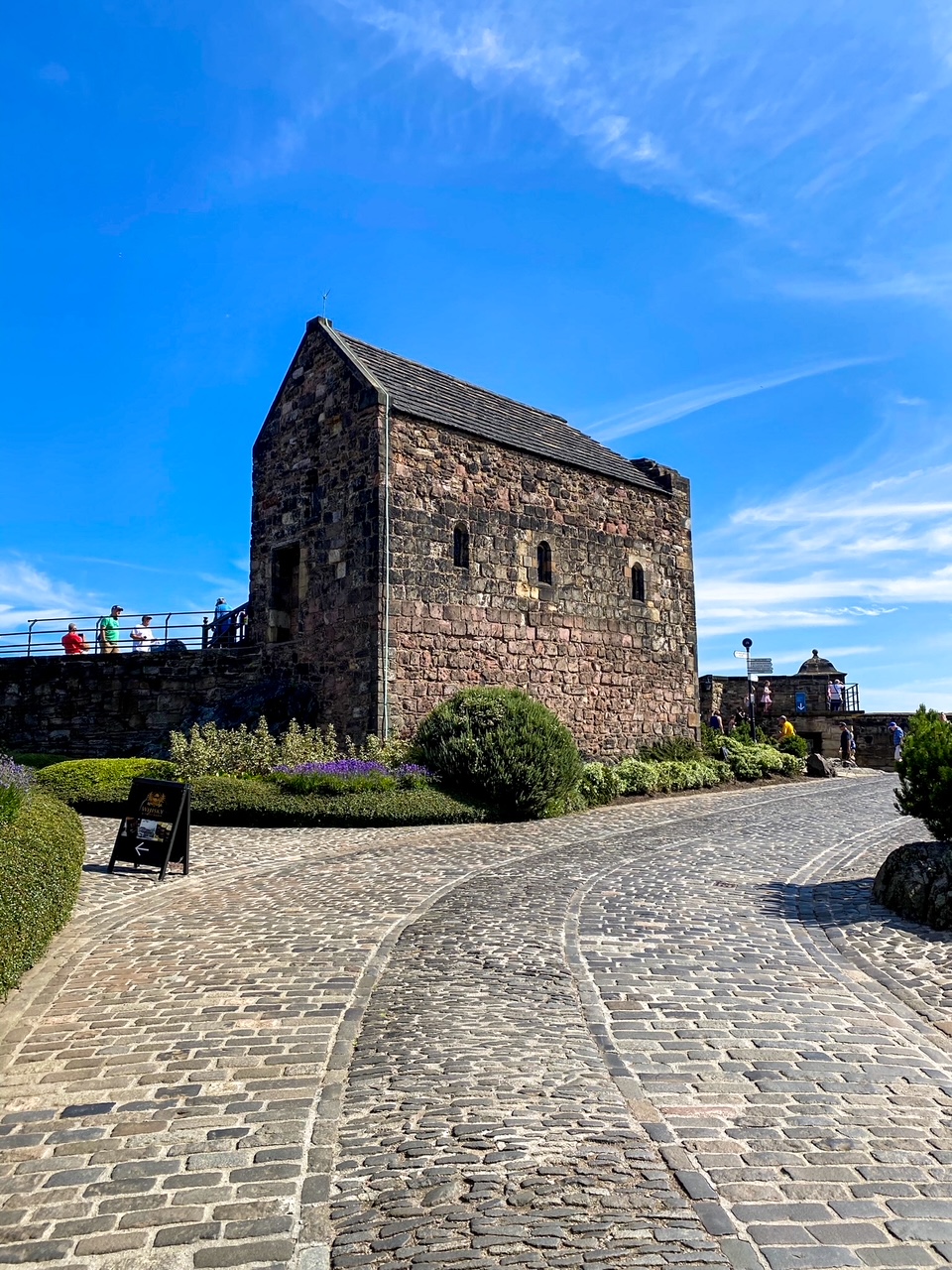 St Margaret's Chapel is Edinburgh's oldest building, standing nearly as it did in the early 12th century. It was built by King David I around 1130 to honor his charitable mother, Queen Margaret, who later was made a saint. And, to this day, the chapel still hosts weddings and christenings.
The Stone of Destiny
Although its earliest origins are unknown, the Stone of Scone, i.e. the Stone of Destiny, has been used for centuries during the inauguration of Scotland's kings and is considered sacred to the Scottish monarchy.
However, controversy has surrounded the stone for centuries. In 1296, when England invaded Scotland, King Edward I of England seized the stone. In 1307, the stone was built into a throne in Westminster Abbey, symbolizing that the kings of England would rule as kings of Scotland as well. It's been used during the coronation ceremonies of the monarchs of England and Great Britain ever since.
In 1950, four Scottish students somehow successfully removed the stone from Westminster Abbey and returned it to Scotland. Despite their efforts, the stone was returned to Westminster Abbey and placed back inside the Coronation Chair, where Queen Elizabeth II sat during her coronation ceremony in 1953.
Fun fact: the Scottish students were never charged for the theft and have gone down in history as legends.
On St Andrew's Day in 1996, the Stone of Destiny was officially returned to Scotland. It will only ever leave Scotland again for a coronation in Westminster Abbey.
The Honors of Scotland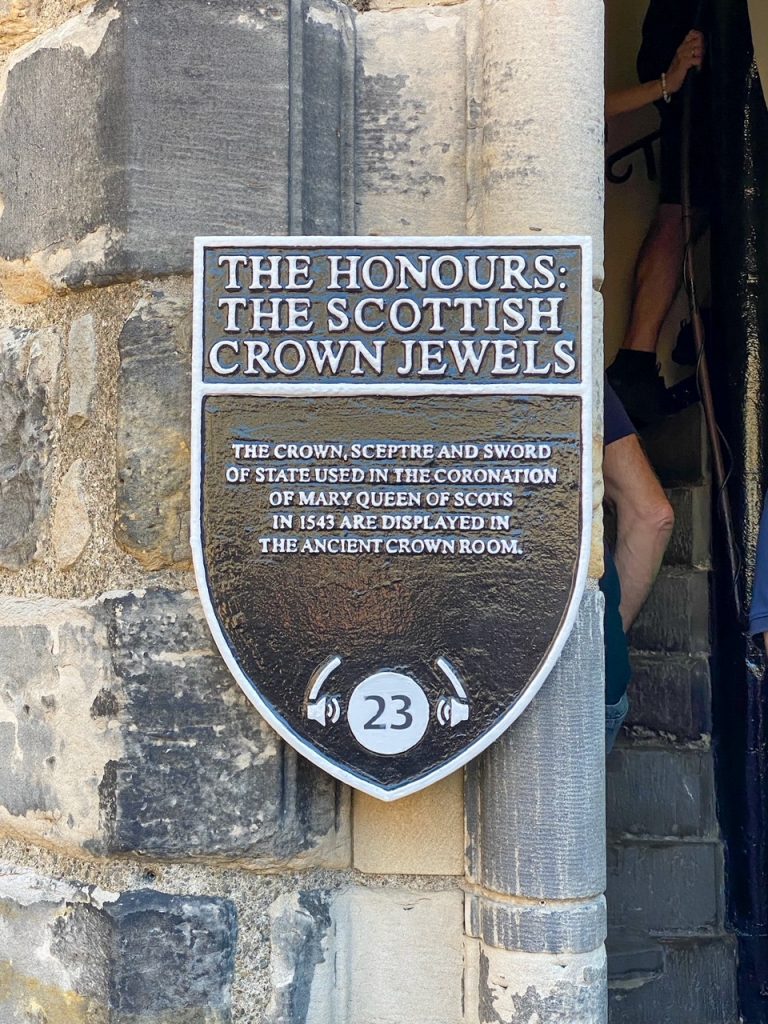 The Honors of Scotland, which include the crown, scepter and sword of state, are the oldest Crown jewels in Britain.
Made of gold, silver and precious gems, the crown was originally made for James V. However, the crown, scepter and sword of state weren't used together until 1543, during the coronation of Mary, Queen of Scots.
Similar to the Stone of Destiny, the Honors also have a controversial past. They've been removed from the castle or hidden away several times, to include during the Second World War, when the Crown of Scotland was hidden in David's Tower and buried in a medieval toilet.
Note: visitors aren't permitted to take photos of the Stone of Destiny or the Honors of Scotland.
The Great Hall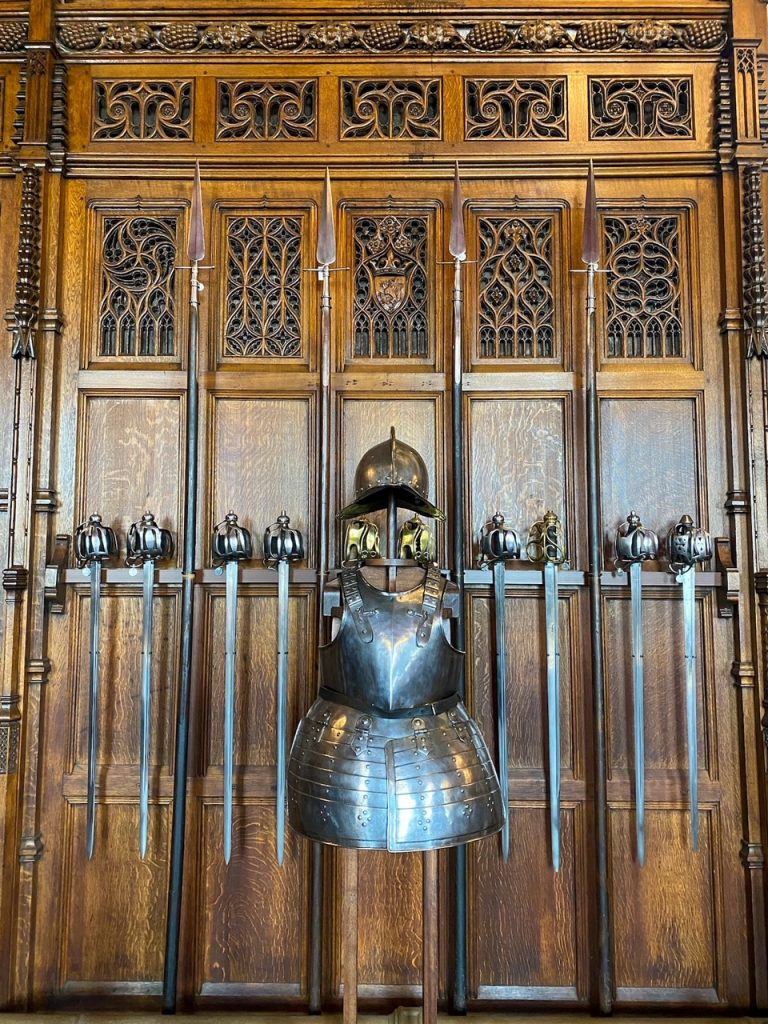 Completed in 1511 for King James IV, the Great Hall was a wonder of medieval Scotland. At that time, the Great Hall hosted grand banquets and events.
Later, it was used as military barracks then as a military hospital, but it's since been restored to its former glory. Today, it displays weapons, armor, shields and more.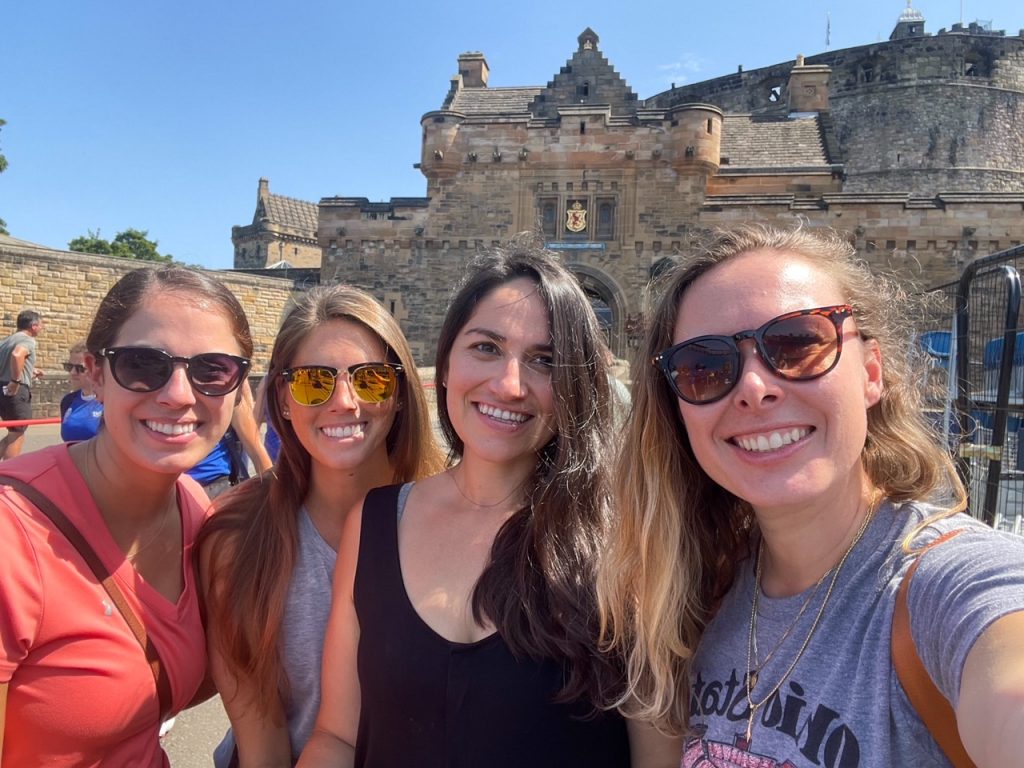 Entry times vary depending on the season. From April through September, you can visit between 9:30 a.m. and 6 p.m. (last entry is 5 p.m.), and from October through March, you can visit between 9:30 a.m. and 5 p.m. (last entry is 4 p.m.)
A Broad Recommendation: book your tickets at least a few weeks in advance, especially if you're visiting during the summer. We read online that tickets sell out fast, and this was the case during our visit. We saw folks standing outside the castle hoping to purchase last-minute tickets with no such luck.
Tickets cost £18.00 for adults aged 16-64, £14.50 for adults over 65, and £11.00 for children aged 5-15. Children under the age of 5 are free but still need a ticket to enter.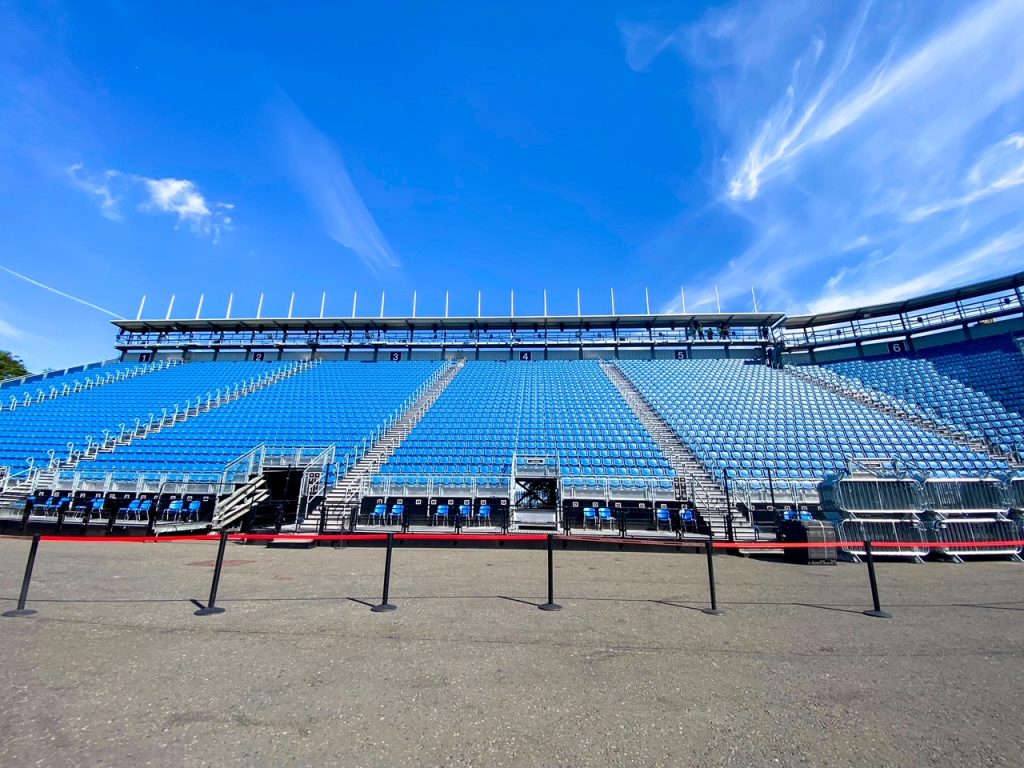 At the time of our visit, the Edinburgh Castle Esplanade was set up for the world-famous Royal Edinburgh Military Tattoo, an annual series of military tattoos performed by British Armed Forces, Commonwealth and international military bands.
What is a military tattoo you may ask? The tattoo was originally a type of military music, i.e. a military drum performance. Now, a military tattoo now refers to a more elaborate musical or theatrical display of armed forces.
The Royal Edinburgh Military Tattoo is one of the festivals that takes place every August – too bad we missed it!
St Giles' Cathedral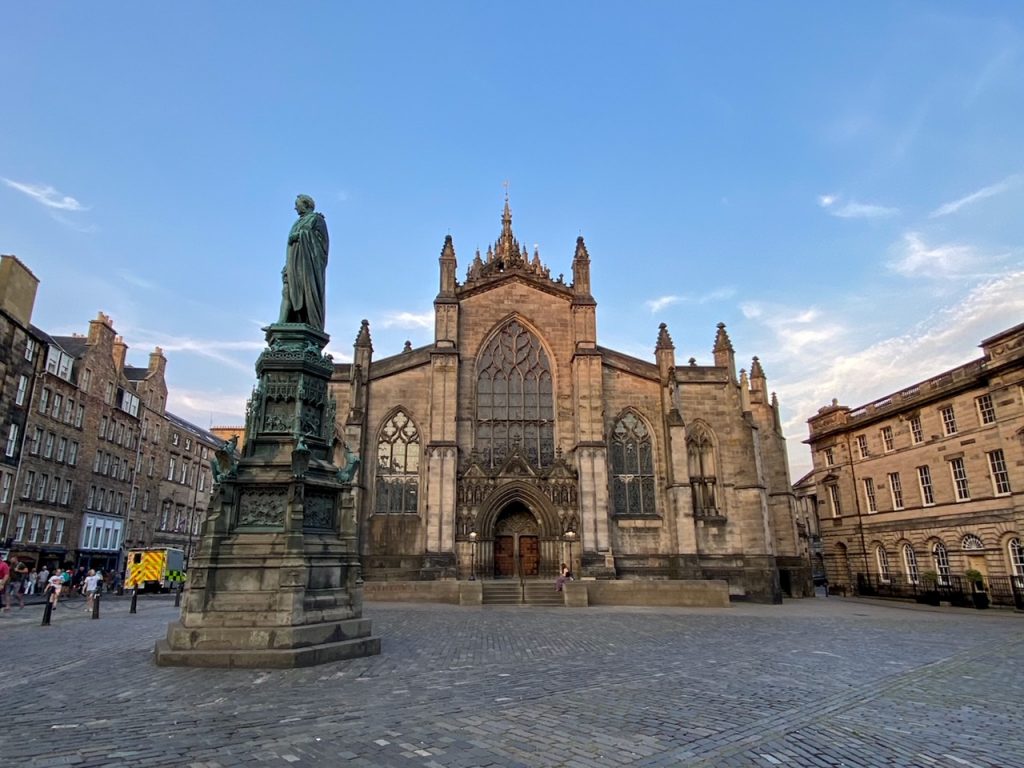 Location: St Giles' Cathedral, High St, Edinburgh EH1 1RE, United Kingdom
Time Spent: 20 minutes
Situated on the Royal Mile at Parliament Square, between Edinburgh Castle and the Palace of Holyroodhouse, St Giles' Cathedral is the Church of Scotland's principal place of worship.
St Giles' Cathedral predates most of the Edinburgh Old Town. It was founded by King David I in 1124 and dedicated to St Giles, the patron saint of the lepers.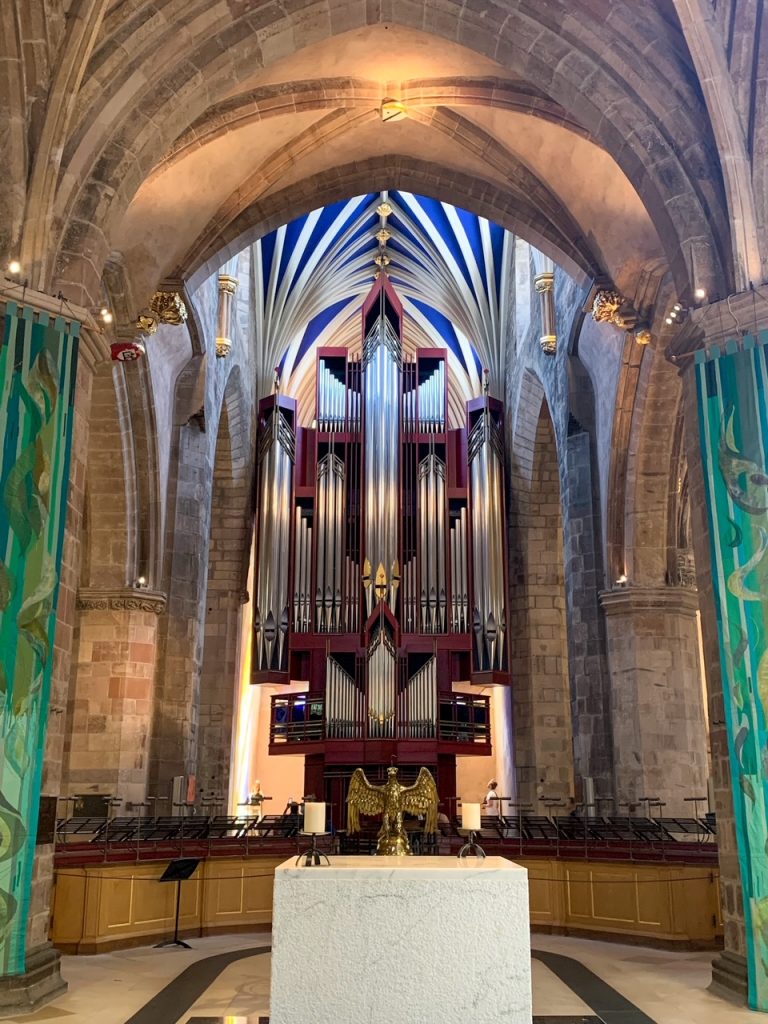 The cathedral was built on top of an ancient 9th century sanctuary, in the shape of a cross. However, subsequent changes now hide this form and reflect the various periods during which the cathedral was reformed.
The Thistle Chapel, one of the most notable parts of the church, was constructed in 1911 in an unique Gothic style. It's home to the Order of the Thistle, an order of chivalry which dates back to 1687.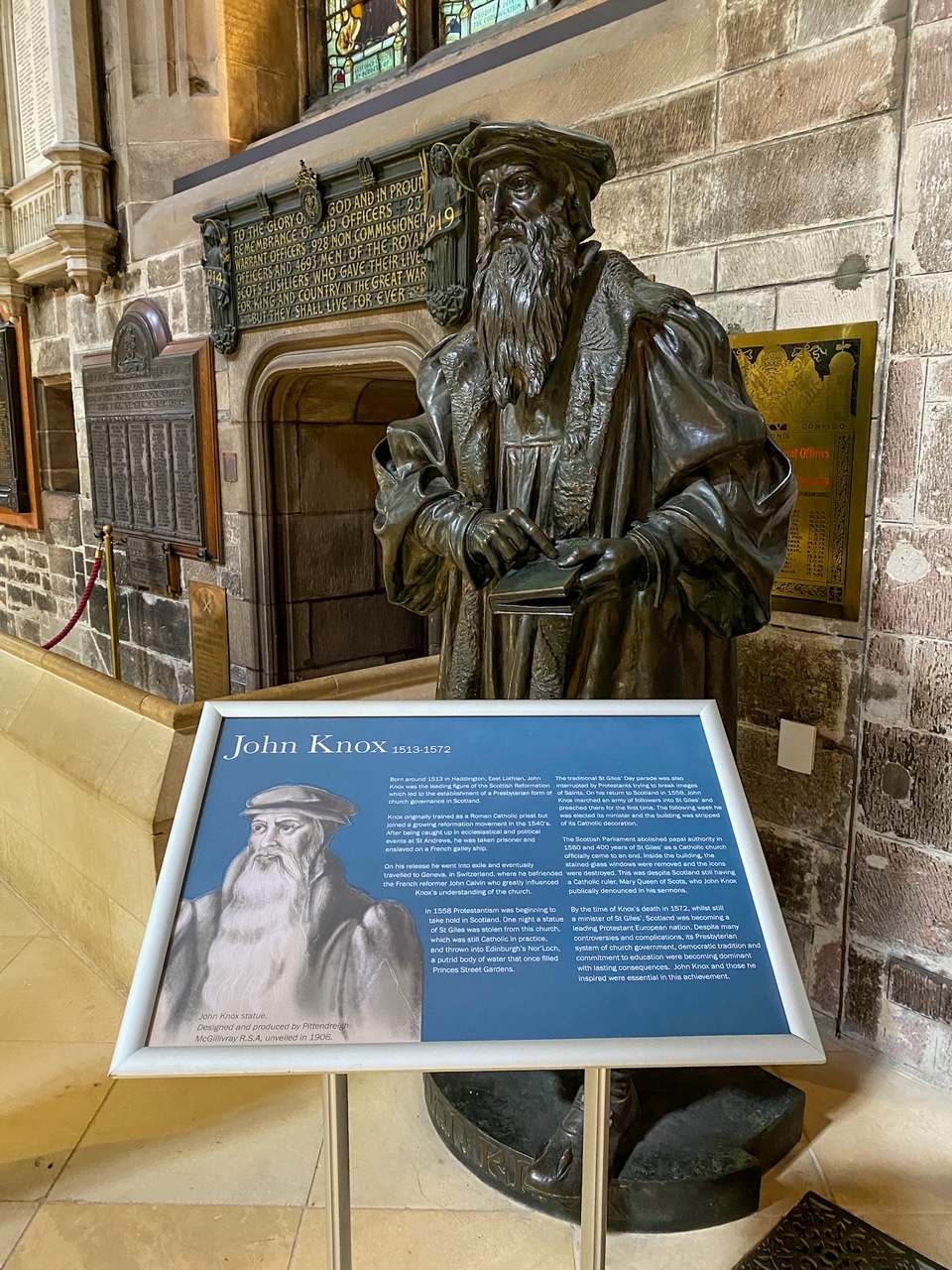 The cathedral also hosts a statue of John Knox, the Protestant Reformation leader and first minister of St Giles' (1559).
St Giles' Cathedral is another popular place to visit in Edinburgh. Entry schedules vary by month and by day. It's free to visit St Giles' Cathedral, but visitors are invited to make a donation. If you'd like to take photos, there's a £2 fee.
There are also free, daily walking tours at 10:30 a.m. and 2:30 p.m., which can be booked in advance, as well as an audio tour that can be purchased on site for £5.50. Each of these last about 45 minutes.
Palace of Holyroodhouse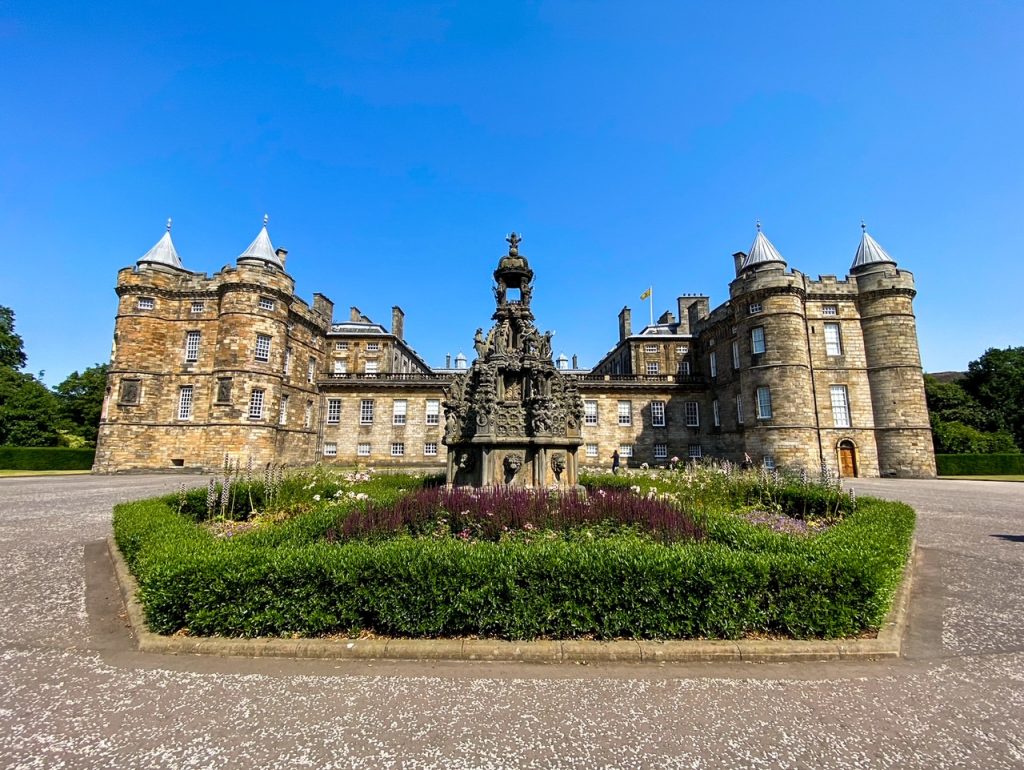 Location: Palace of Holyroodhouse, Canongate, Edinburgh EH8 8DX, United Kingdom
Time Spent: 2 hours
Standing in all its grandeur at the opposite end of the Royal Mile [from Edinburgh Castle], the Palace of Holyroodhouse was the Queen's official residence in Edinburgh.
During the time of our visit in July 2022, Scotland was celebrating the Platinum Jubilee, marking the 70th anniversary of Queen Elizabeth II's coronation – how neat! She was the first British Monarch to ever receive this honor.
The Palace of Holyroodhouse is also referred to as Holyrood Palace or Holyroodhouse. It has served as Scotland's principal royal residence since the 16th century and holds a lot of history, making it another must-visit spot in Edinburgh.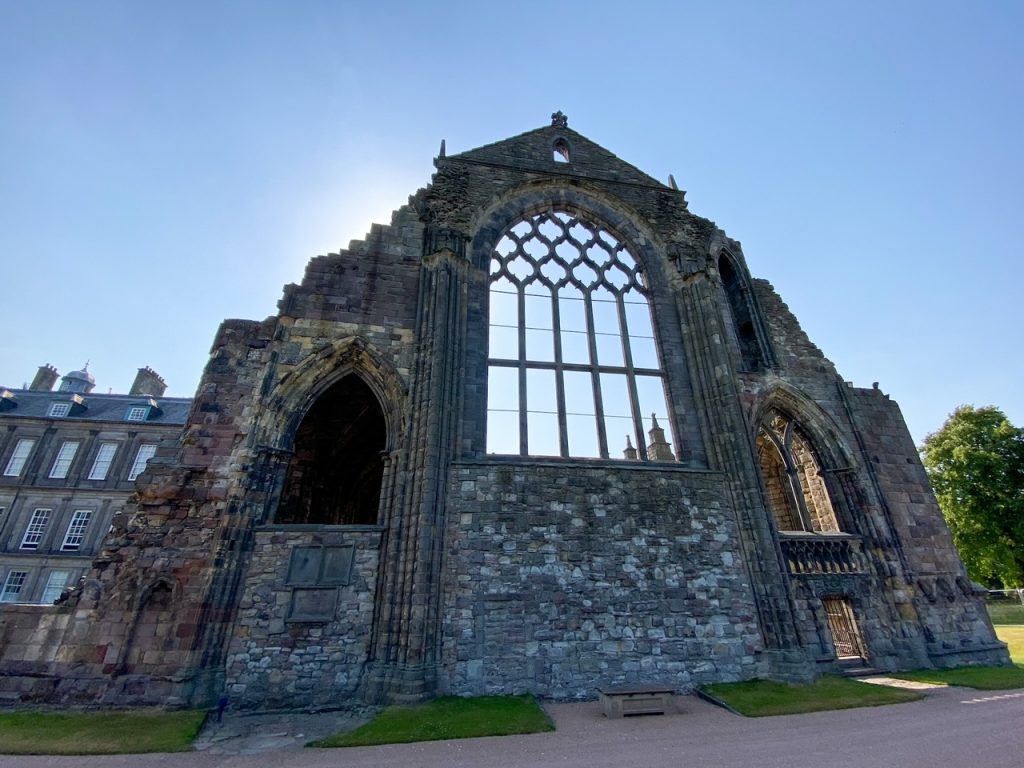 Holyrood, which loosely translates to "holy cross", began as an abbey when David I (the same guy who built St Giles' Cathedral) founded a monastery for the Augustinian order in 1128. The abbey ruins sit on the palace grounds and can be visited as part of your tour here.
Fun fact: when David I founded the abbey, he allowed the abbot to build houses up the ridge towards St Giles' Cathedral, thus forming what is now known as the Royal Mile!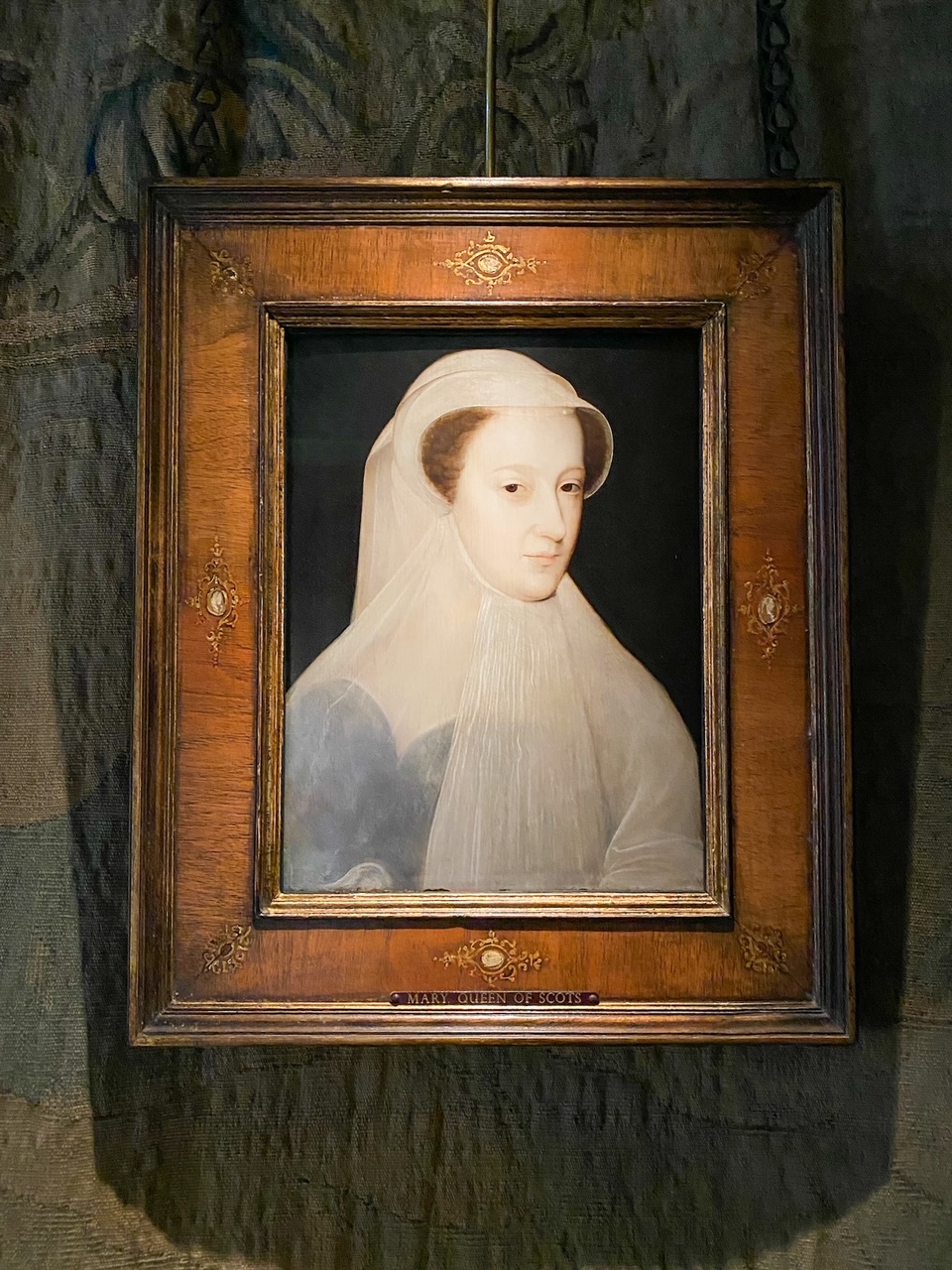 Daughter of James V and James' second wife, Mary of Guise, Mary, Queen of Scots, is one of Holyroodhouse's most famous tenants. And, her historic tower apartments have been maintained to look as they would've during Mary's lifetime.
When Mary returned from France in 1561, she came to live at Holyroodhouse and married her second and third husbands. Unfortunately, her marriage to Henry Stuart, also known as Lord Darnley, did not end well. Mary had formed a close relationship with her private secretary, David Rizzio, and Lord Darnley suspected that they were having an affair.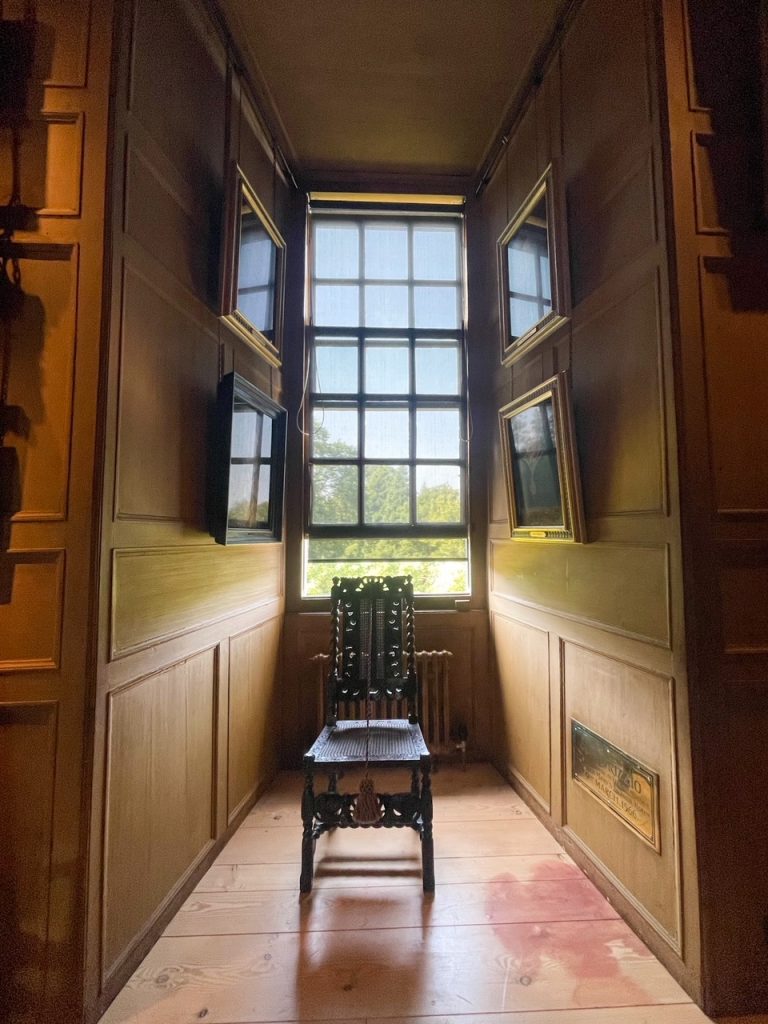 In a fit of jealousy and rage, Lord Darnley, along with a group of supporters, stormed into Mary's private chambers and brutally murdered Rizzio, stabbing him more than 50 times.
It's said that the spirit of Rizzio still roams the palace. And, despite palace staff's claims that the floorboards have been replaced several times over the years, his blood stain remains on the wooden floor where he was murdered. Creepy!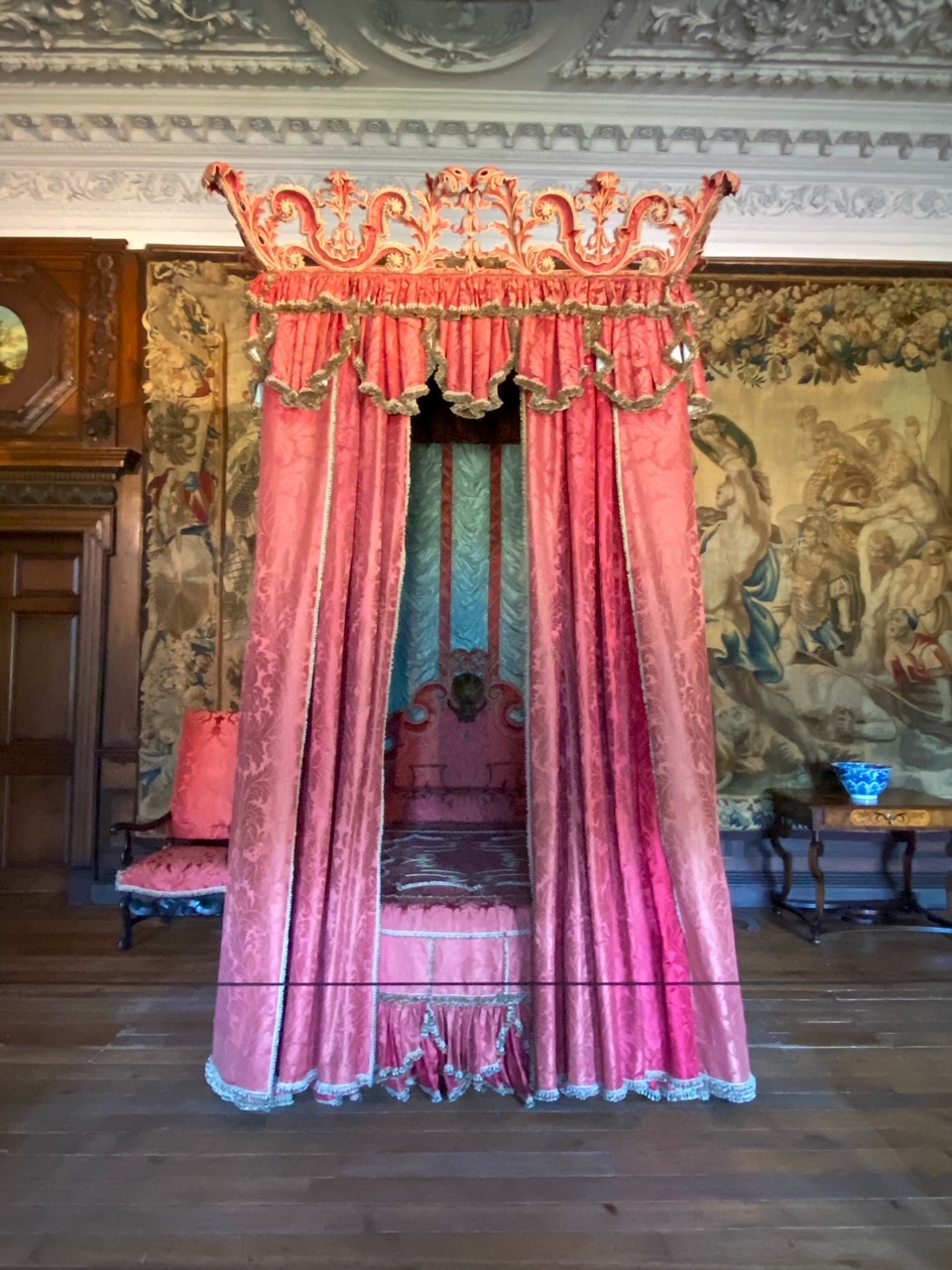 Other notable areas in the palace are the Queen's Gallery, the State Apartments, the Great Gallery, and the Throne Room.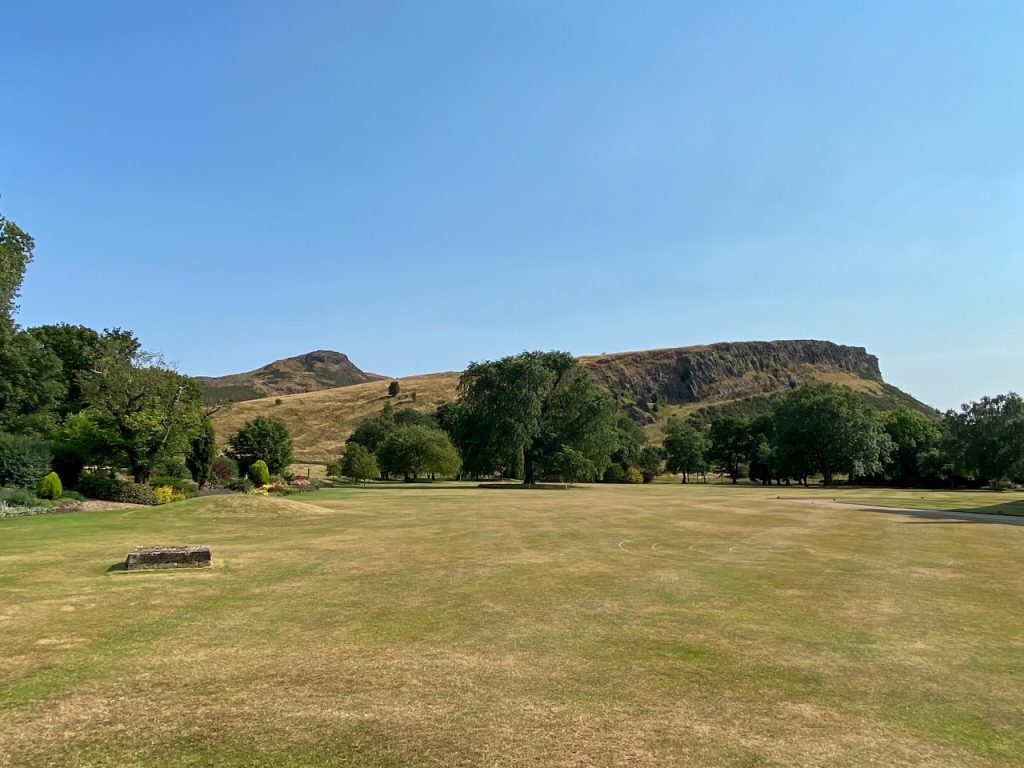 The tour ends with a walk through the palace gardens, which offers views of both Holyrood Park and Arthur's Seat – more on this later!
A Broad Recommendation: we recommend doing the free audio tour. You'll learn a great deal of history, much more than you would by perusing the palace on your own.
At the time of our visit, the Palace of Holyroodhouse was open daily from 9:30 a.m. to 6 p.m. except for Tuesdays and Wednesdays. Admission fees vary by season and range from £17.50 to £18.50 for adults, £11.50 to £12.00 for people aged 18 to 24, and £10.00 to £10.50 for children aged 5 to 17. Children under the age of 5 are free.
Note that tours aren't offered when members of the Royal Family are in residence.
Real Mary King's Close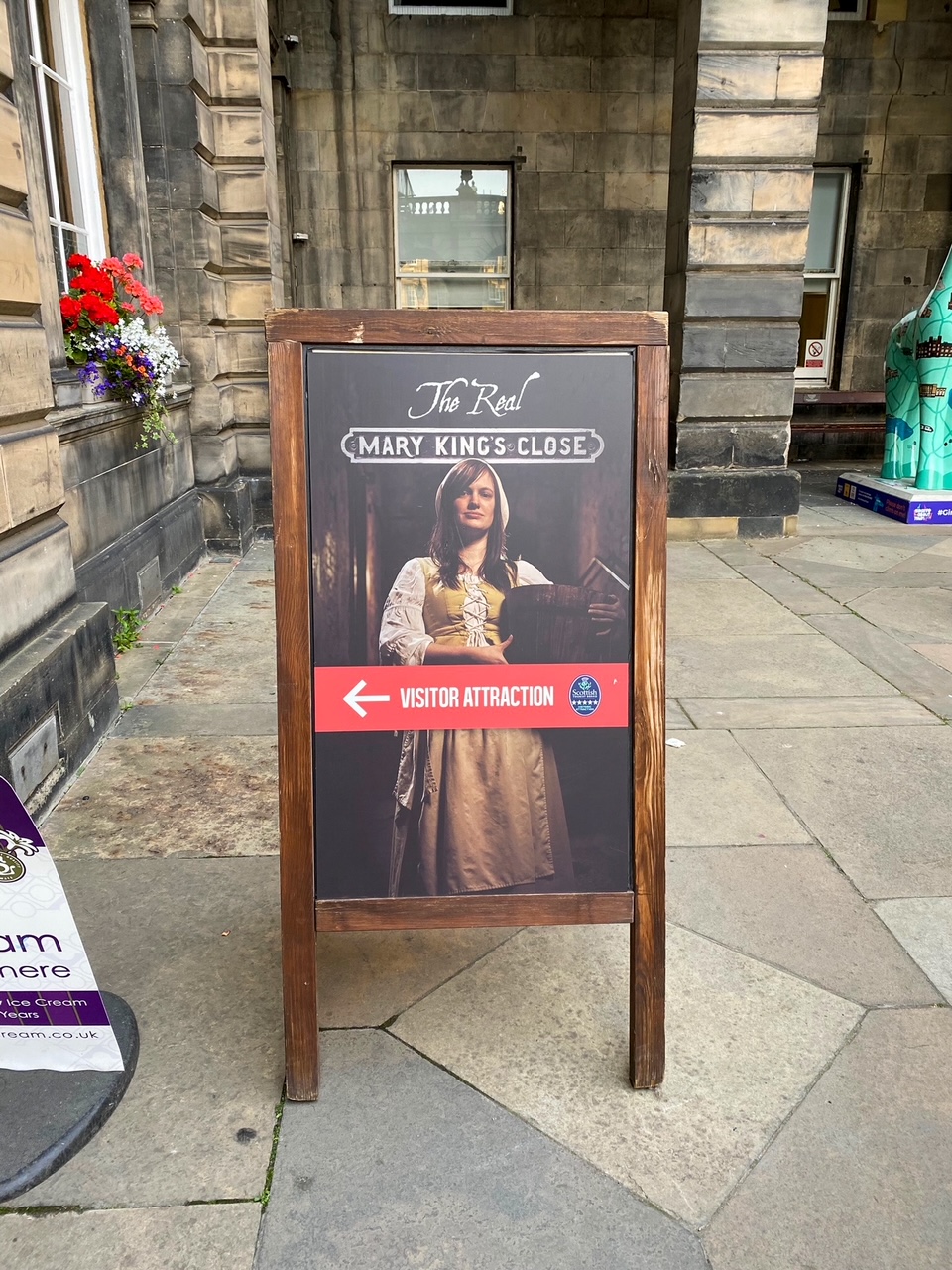 Location: The Real Mary King's Close, 2 Warriston's Cl, Edinburgh EH1 1PG, United Kingdom
Time Spent: 1.5 hours
Named after a well-known merchant burgess who lived on the Close in the 17th century, Mary King's Close is a labyrinth of underground streets, homes and passageways under the Royal Mile – wait what?
Yes, you heard that correctly! In the 17th century, Mary King's Close, along with the other nearby Closes, were some of Edinburgh's busiest and most vibrant streets. In the 18th century, the Close was partially demolished and buried to build the Royal Exchange, now the Edinburgh City Chambers.
These underground streets are frozen in time and hold centuries worth of stories about murders, plague victims, ghosts and more.
The Real Mary King's Close is an award-winning, five-star attraction operated by Continuum Attractions. During our one-hour-long tour, led by a costumed character guide, we were able to walk these streets and to learn more about what it was like for the people who lived, worked and died on the Close.
The Close is also at the center of many myths and urban legends. And, it's had a reputation for hauntings ever since the 17th century – spooky!
A particularly interesting story we heard was about a young girl named Annie. In the 1990s, psychic Aiko Gibo visited The Real Mary King's Close and felt an unhappy presence inside one of the rooms.
When she entered the room, she started communicating with the spirit of a young girl, who had lost her favorite doll. Naturally, Gibo left the room, purchased a doll from a local shop on the Royal Mile, and brought it back to the girl. Gibo asserted that this appeased her, and as long as the doll remained, the room would never again be haunted by Annie's spirit.
Gibo's generosity prompted an outpouring of love for Annie's spirit, and people from all over the world have since brought her dolls and other toys to play with. Sadly, in 2019, Annie's original doll was stolen, and it was never recovered.
A Broad Recommendation: a visit to The Real Mary King's Close is a must-do on any trip to Edinburgh. We randomly chose to do this on our last full day here, and we're so happy we did! The tour was super interesting and informative, and exploring the Close was a unique and fun experience. Our tour guide, Amber, was especially great too; she was well-spoken, easy to understand, and very enthusiastic!
Tours run daily from 9:30 a.m. to 10:00 p.m. (in July and August), and ticket prices vary by age. At the time of our booking, the cost was £19.50 for adults and £12.95 for children aged 5 to 15 years. This tour isn't offered to children under the age of 5 due to safety reasons. Remember to bring some money to tip at the end of the tour too, assuming you enjoyed the experience!
Arthur's Seat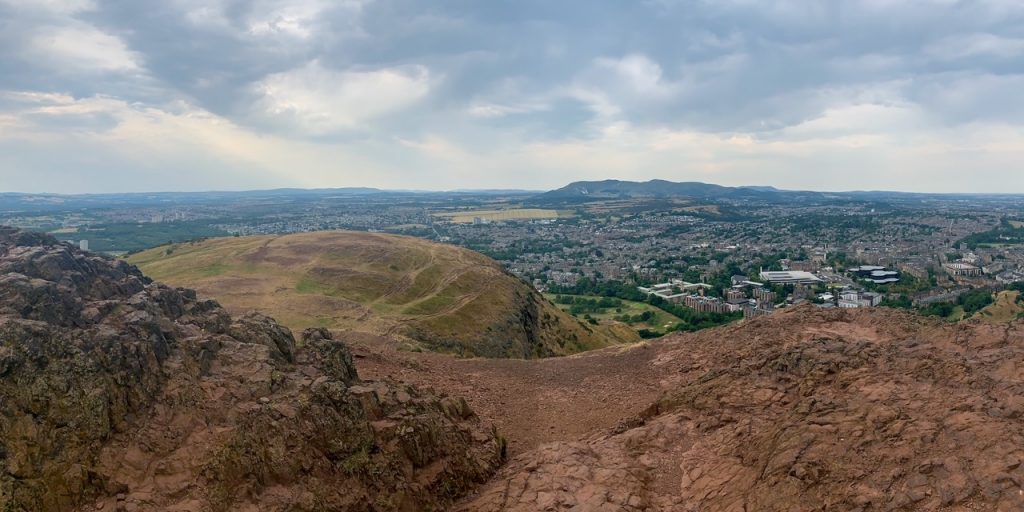 Location: Arthur's Seat, Edinburgh EH16 5HX, United Kingdom
Time Spent: 2 hours
Arthur's Seat sits about one mile east of Edinburgh Castle, directly behind the Palace of Holyroodhouse. It's the highest of a series of hills known as the Salisbury Crags that make up most of Holyrood Park.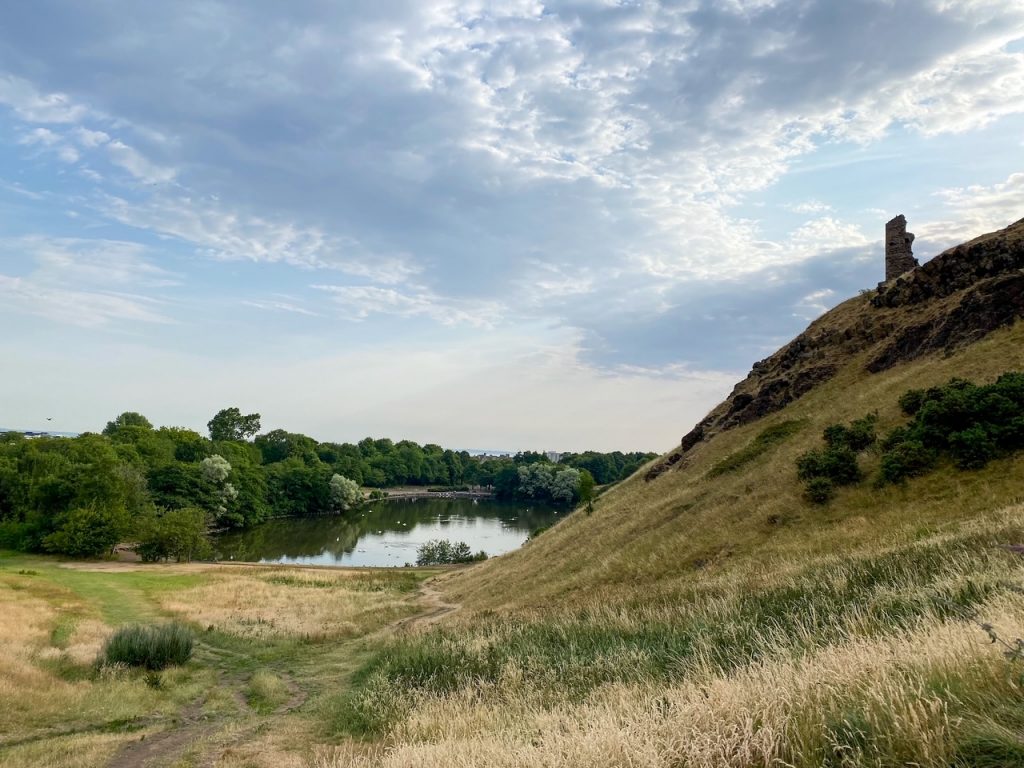 Arthur's Seat, Calton Hill, and Castle Rock are all remnants of an ancient volcano that was active during the Carboniferous Period around 340 million years ago. The volcano was later eroded by a glacier during the Quaternary Period, which left behind the rocky crags that we see today – fascinating, right?!
The origin of the name Arthur's Seat is unknown, but it's speculated to be related to the legends of King Arthur.

Arthur's Seat is now a popular hiking spot with various moderate to challenging routes up the 823-foot peak and is one of the coolest places to visit in Edinburgh. The hike is about 2.4 miles long and takes an average of 1.5 hours to complete.
A Broad Recommendation: we had some trouble tracking down an exact route guide because everything we found online had different trail names and color designations. There were no signs at the beginning of the trailhead either, so we just kinda went for it. I think what we ended up doing was following the blue trail most of the way up, connecting to the red trail to get to the top, and coming back down the green trail, based on this Arthur's Seat route map by Geowalks.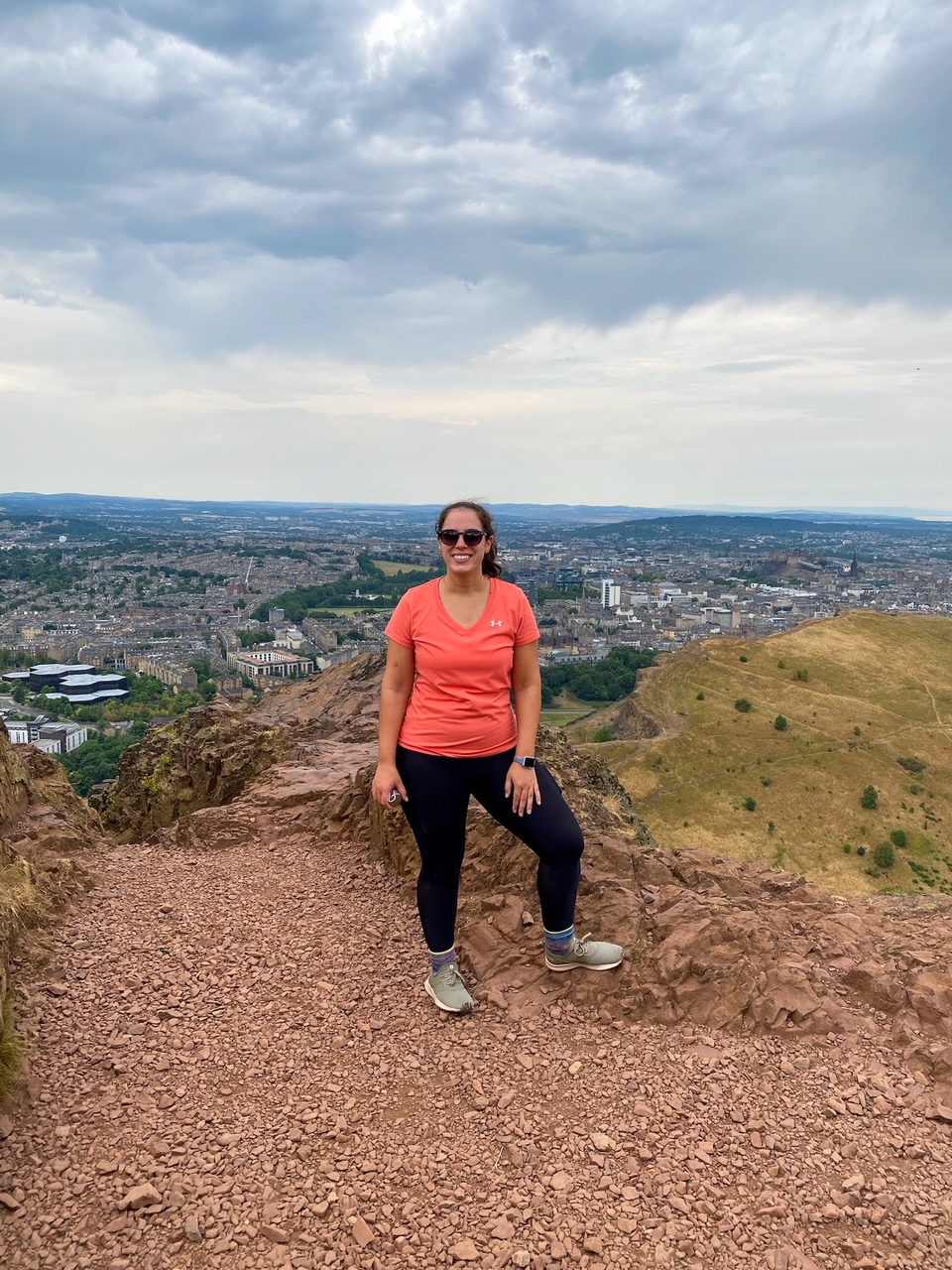 The top of Arthur's Seat offers breathtaking, panoramic views of Edinburgh, the Lothians, and beyond.
A Broad Recommendation: bring a pair of tennis shoes or hiking boots for this hike. We hiked Arthur's Seat on a beautiful, dry morning, so there wasn't much mud. However, we heard from a woman on one of our day trips just two days before that it was extremely muddy and challenging when she hiked it earlier that week. Depending on the time of year and weather conditions, the terrain can be slippery. You should also pack water, snacks, a first aid kit, and a rain jacket just in case.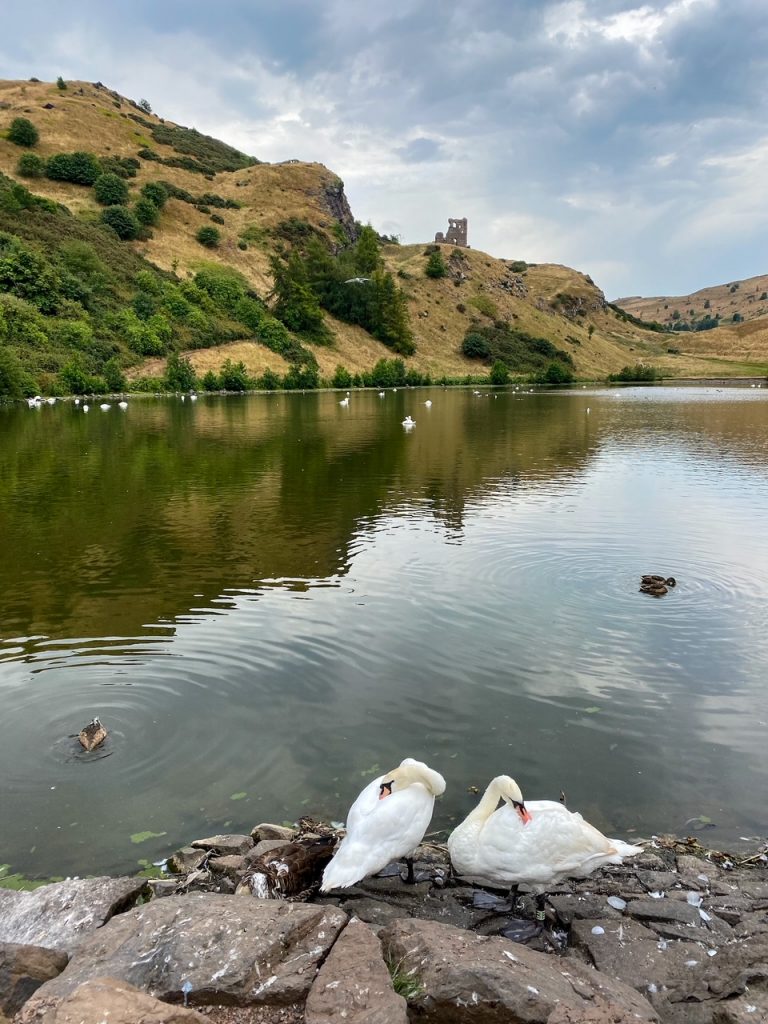 Holyrood Park is open 24 hours a day, seven days a week, but you'll want to plan your hike around the weather conditions.
Have you been to Edinburgh? What else would you add to this list, and if not, which of these would you do first?
XOXO Sara at Travel A-Broads