Looking for another great day trip from Edinburgh, Scotland? When planning a trip to Scotland, a day trip from Edinburgh to St Andrews should definitely be on your list! 
Quick recap: in July 2022, my friends, Kelsey and Stephanie, and I traveled to Edinburgh to begin our trip to Scotland and Belgium.
Since we had five days in Scotland, we booked a couple of day trips from Edinburgh to explore beyond the city limits. We already shared about our first Awesome Day Trip from Edinburgh to the Scottish Highlands. Our second was a day trip from Edinburgh to St Andrews in Scotland. The great thing is that you can do both of these day trips from Edinburgh without a car!
*P.S. this post contains some affiliate links. At no additional cost to you, we may earn a small commission when you make a purchase.
Where is St Andrews Located?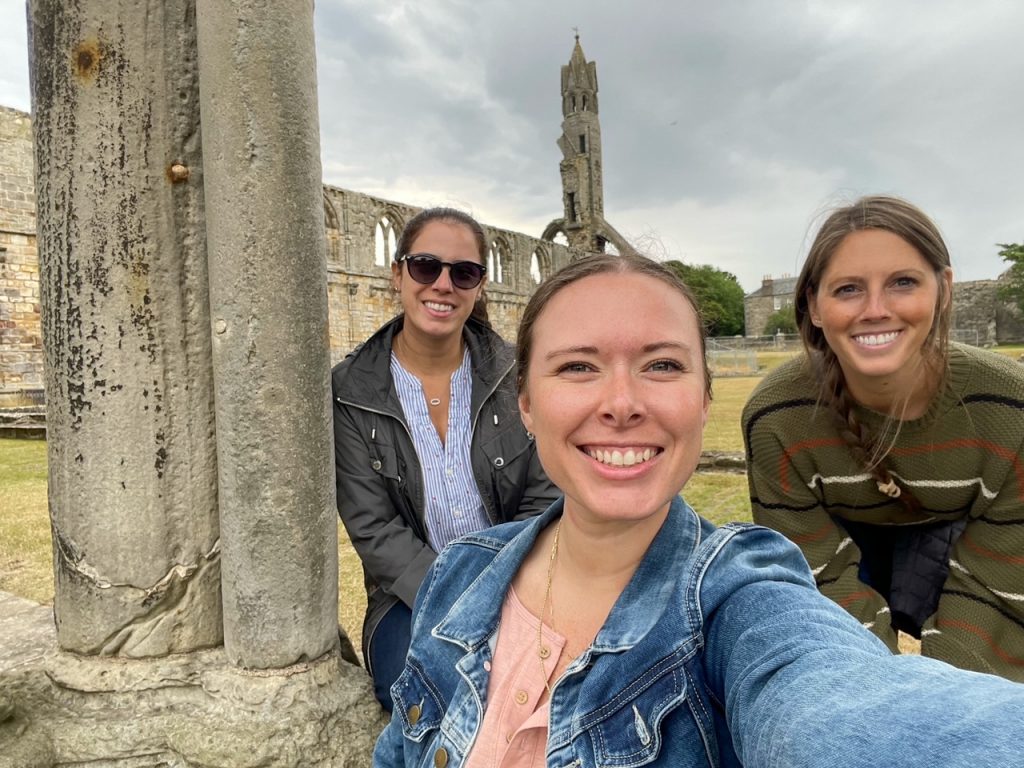 St Andrews is a small, seaside town on the east coast of Fife in Scotland. It's located on St Andrews Bay of the North Sea and sits atop a sandstone rock plateau. Since it's just 30 miles northeast of Edinburgh, St Andrews is a great option for a day trip.
History of St Andrews' Name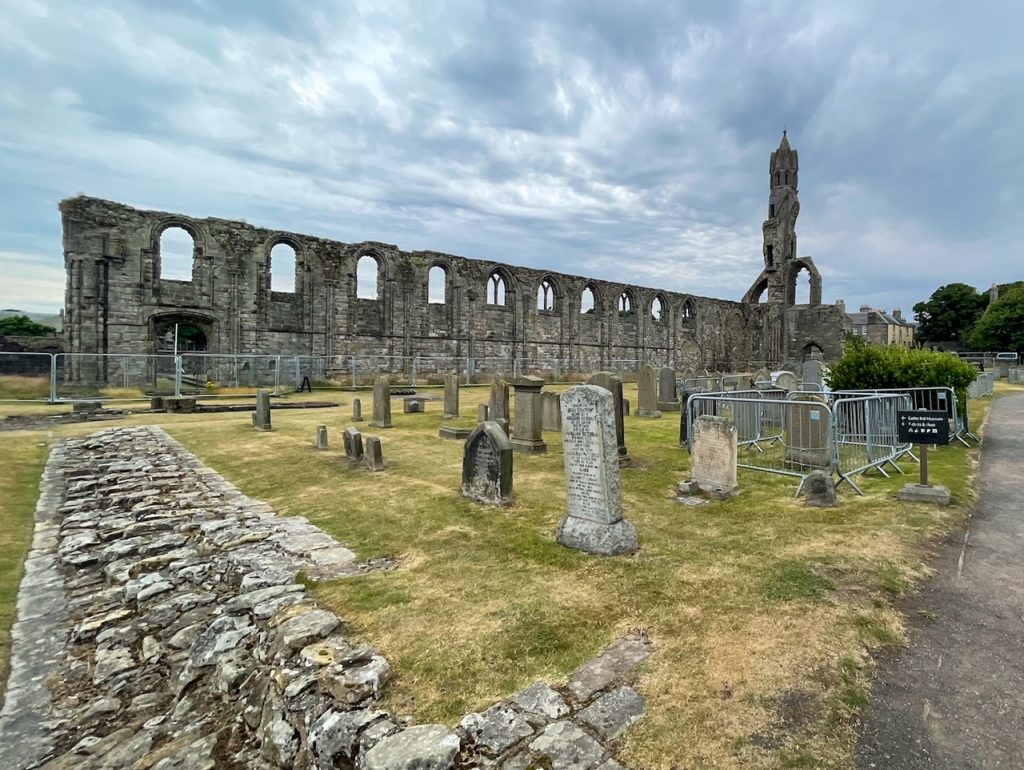 First, a quick history lesson! Originally called Mucross, i.e. the "Headland of the Wild Boar" and then Kilrimont, i.e. the "Head of the King's Mount", St Andrews was later named after Andrew the Apostle, or Saint Andrew.
St Andrews began as the ecclesiastical capital of Scotland, and its religious traditions date back to the 6th century. In the 8th century, Saint Andrew became the patron saint of the Picts when the king of the Picts established and dedicated a new church to the saint. And, this ultimately led to Saint Andrew becoming the patron saint of Scotland.
A sign at St Andrews Cathedral said that
The main legend which emerged from perhaps around the eleventh century was that they [the relics of Saint Andrews] were brought to Scotland by St Rule (or Regulus). He was said to have been the guardian of the saint's relics at Patras, in southern Greece, in the fourth century, and was warned by an angel that the emperor intended to remove them to Constantinople. Because of this he decided to purloin some of the relics, and traveled with them until directed by his spiritual guide to stop at St Andrews, where he was to build a church."
What is St Andrews Famous For?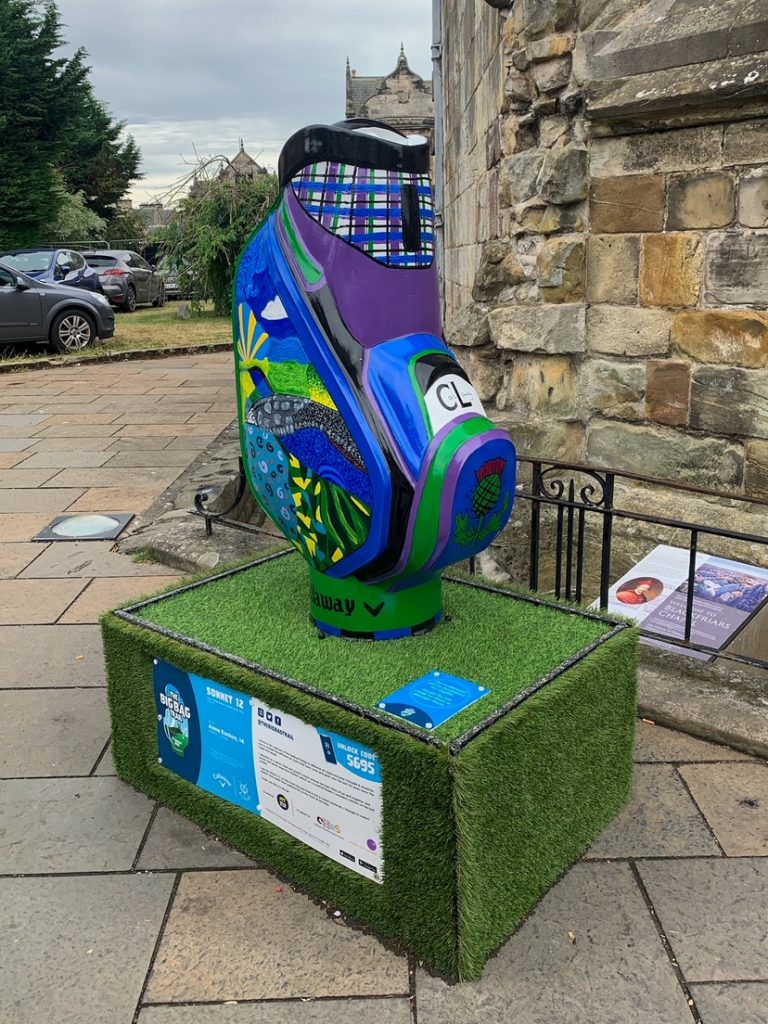 St Andrews is known as the "home of golf", and people travel from around the world to golf at some of the world's highest-ranked courses here. The Old Course of St Andrews Links is the oldest golf course in the world, and it's the most frequently used venue for The Open Championship, the oldest golf tournament in the world. It's clear that a visit to St Andrews is an unmissable experience for any golf lover!
Fun fact: in 15th century Scotland, golf was so popular that it was temporarily banned.
Best Time to Visit St Andrews, Scotland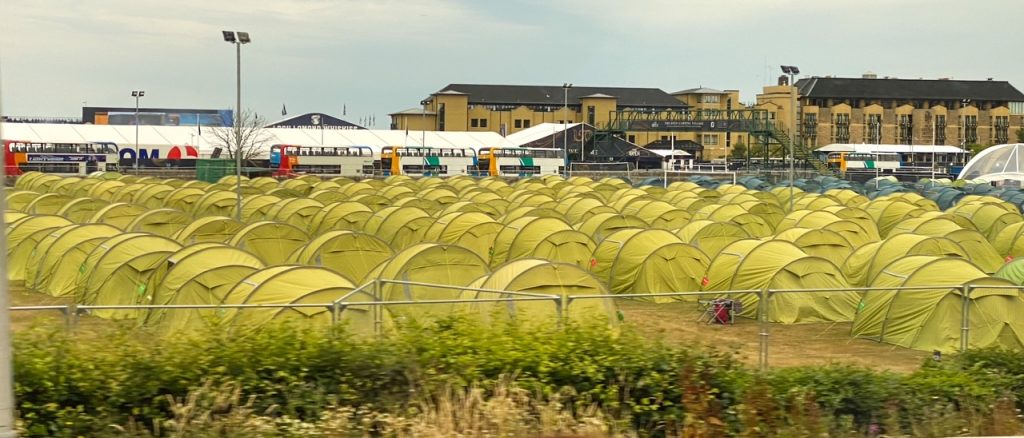 The best time to visit St Andrews, Scotland really depends on what you're looking to do here. We coincidentally visited on the busiest day in St Andrews' history – the weekend of the 150th Open Championship. That said, we didn't feel like anything was too crowded, and we still had a great time!
Summer (June through August) is the most popular time to visit St Andrews. During this time of year, St Andrews is typically busy with golfers and tourists alike. Despite the warmer temperatures, with averages in the mid-60s (°F), the weather for St Andrews can be unpredictable. There's regularly a chance of rain, so don't forget to pack your rain jacket! Longer summer days (the sun sets after 9 pm) also provide more time for exploring, golfing, etc.
Spring (April and May) and autumn (September and October) are also great times to visit, as temperatures are mild, ranging from the mid-40s to high-50s. In spring, there's a lower chance of rain, and flowers are in bloom, and in autumn, the foliage is at its most vibrant.
Winter (November through March) is quite cold in St Andrews and probably not the best time to visit. Temperatures are usually below 40 degrees, lots of places shut down for the season, and snow can impact tee times. The days are also much shorter, leaving less time to explore and enjoy all that St Andrews has to offer.
Getting from Edinburgh to St Andrews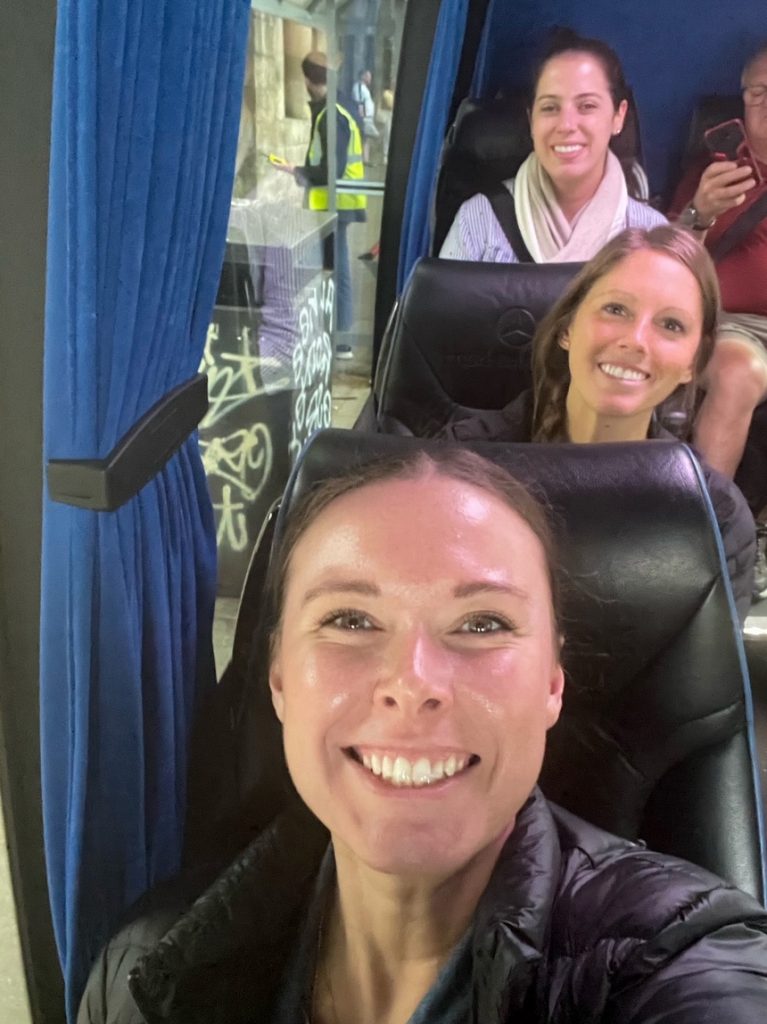 Drive to St Andrews from Edinburgh
There are several ways to get from Edinburgh to St Andrews. The most obvious way to travel is by car (if you have one during your visit to Scotland). The drive is just around an hour and 15 minutes.
Bus to St Andrews from Edinburgh
There is a direct bus route from Edinburgh Princes Street to St Andrews Bus Station that leaves every 30 minutes. The journey takes just under two hours and costs less than $20.
Train to St Andrews from Edinburgh
Taking the train to St Andrews from Edinburgh is another great option, but it takes a bit more planning. First, you'll take the Scotrail from Edinburgh Waverley Station to Leuchars Station. Then, you'll take the bus from Leuchars St Bunyan's Place to St Andrews Bus Station. Train tickets start at around $20, and bus tickets are around $4. This option takes closer to an hour and 45 minutes.
Day Trip from Edinburgh to St Andrews
Trying one of the popular tours from Edinburgh to St Andrews is another smart way to travel. Our St Andrews & the Fishing Villages of Fife Small-Group Day Tour from Edinburgh included transportation.
The rest of this post will focus on our day trip from Edinburgh to St Andrews and the stops we made along the way.
Starting Our Day Trip from Edinburgh
The tour began (and ended) at Rabbie's Cafe Bar in Edinburgh (6 Waterloo Pl, Edinburgh EH1 3EG, UK). We rode in style again in a 16-seat Mercedes mini-coach, accompanied by an enthusiastic and knowledgeable guide.
A Broad Recommendation: Rabbie's requests that you check-in at least 15 mins prior to your departure time. We recommend getting there even earlier to grab some coffee, to use the restroom, and to ensure that you get seats together on the mini-coach. Luckily, the travel time between stops is never more than two hours.
*Important note: this tour is around eight hours long and doesn't allow children under the age of five.
Stop 1: Three Bridges Viewpoint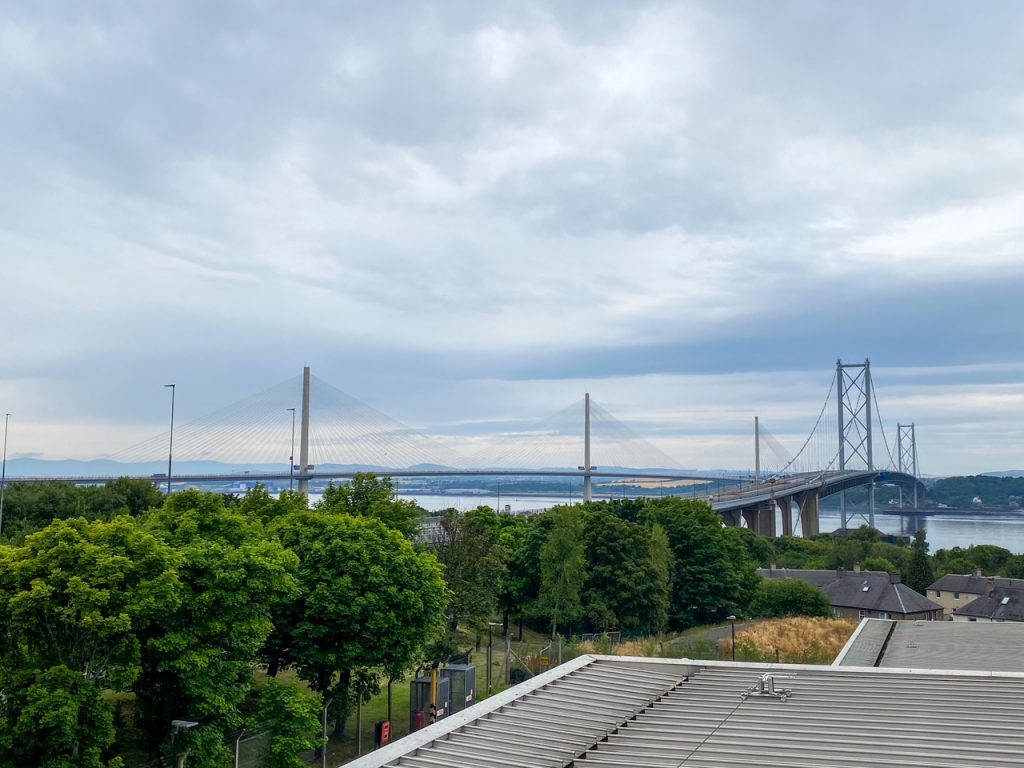 Our first stop was a viewpoint where we could see Scotland's famous three bridges in all their glory. The three bridges that cross the Firth of Forth from Queensferry to North Queensferry span three centuries and boast distinct architectural designs.
Built in 1890, the Forth Bridge was the first of the three bridges and was an engineering marvel of its time. At 8,094 feet long, it's the world's longest multi-span cantilever bridge and became a UNESCO World Heritage Site in 2015.
Built in 1964, the Forth Road Bridge was Europe's longest steel suspension bridge at the time. Its design is similar to that of San Francisco's Golden Gate Bridge and Lisbon's Ponte 25 Abril.
The last of the three bridges, the Queensferry Crossing, opened in 2017, after finding structural problems with the Forth Road Bridge. Queen Elizabeth II officially opened both the Forth Road Bridge and the Queensferry Crossing.
Fun fact: the term 'firth' means a narrow inlet of the sea or an estuary and comes from the Norse word 'fjord'.
Stop 2: Thirty Minutes in Anstruther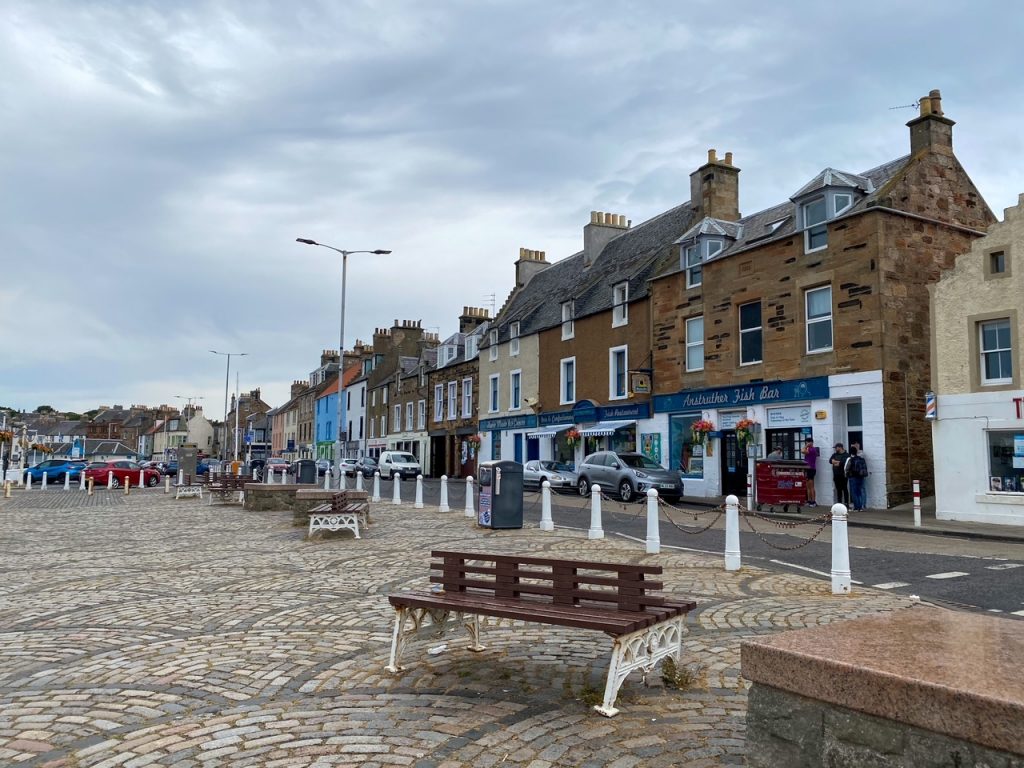 Our guide mentioned that all of the coastal towns in Scotland were lovely, and Anstruther was no exception. Locally known as 'Ainster', Anstruther sits on the north shore of the Firth of Forth, nine miles south of St Andrews.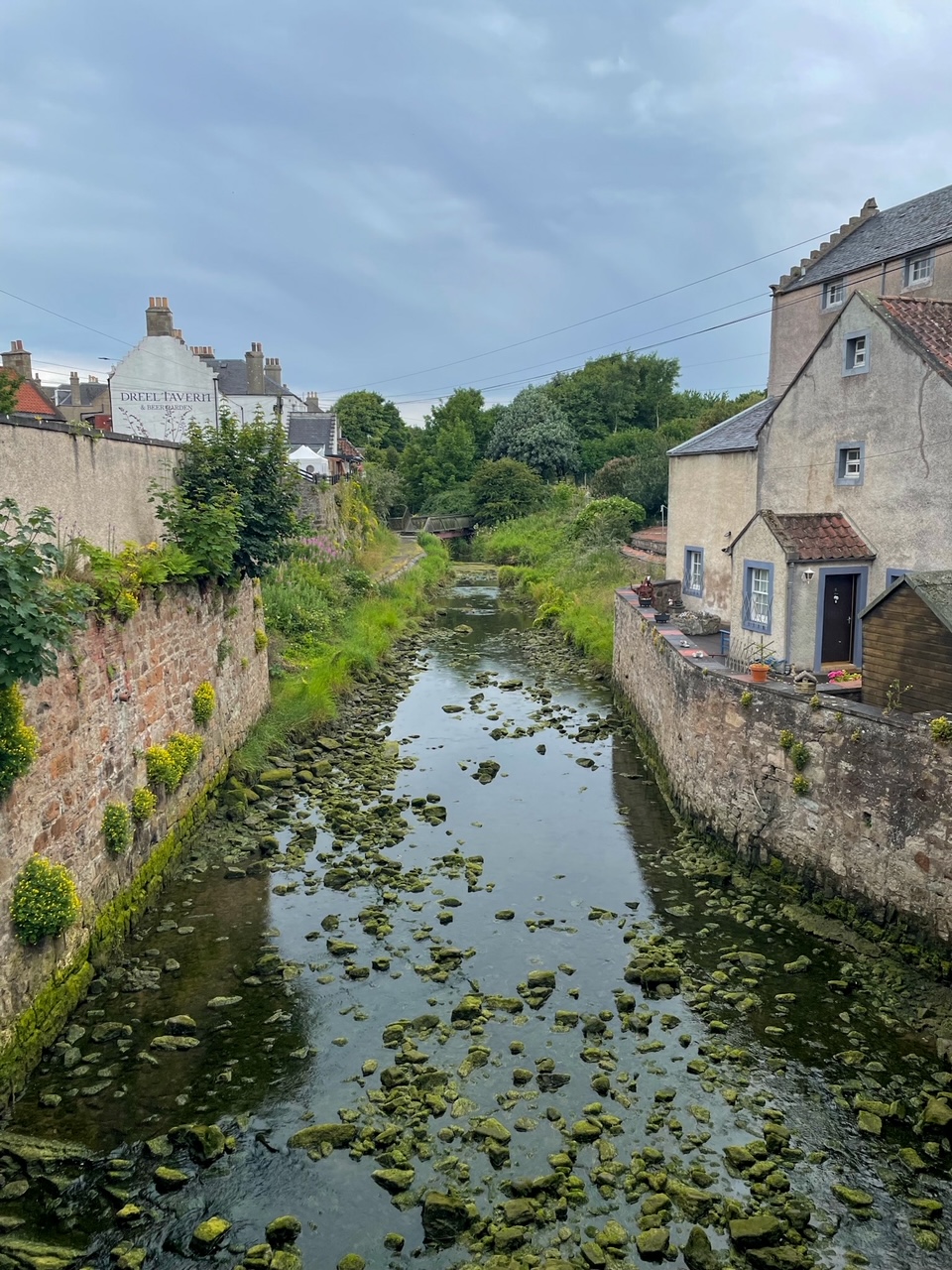 It's the largest of a string of charming, traditional fishing villages that sit along the East Neuk of Fife. And, two settlements, Anstruther Easter and Anstruther Wester, sit on either side of the Dreel Burn stream.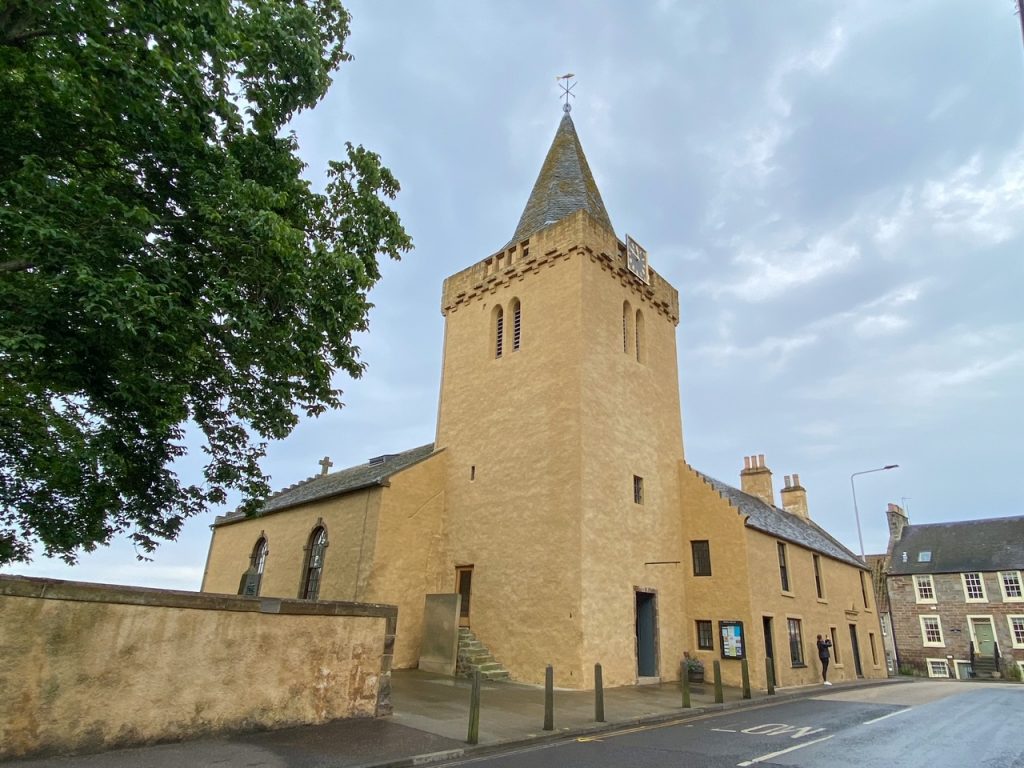 Anstruther is home to the Scottish Fisheries Museum, various recreational vessels, and a golf course. Dreel Halls is located in Anstruther Wester and used for community events. The former Anstruther Wester Town Hall and the ancient Parish Church of St Nicholas comprise Dreel Halls.
Consecrated in 1243, the Parish Church of St Nicholas belonged to the monks of the Isle of May. The Isle of May, which is less than six miles away by boat, is home to around 250,000 different seabirds, including puffins, razorbills, oystercatchers, etc., as well as an abundance of other wildlife, including seals.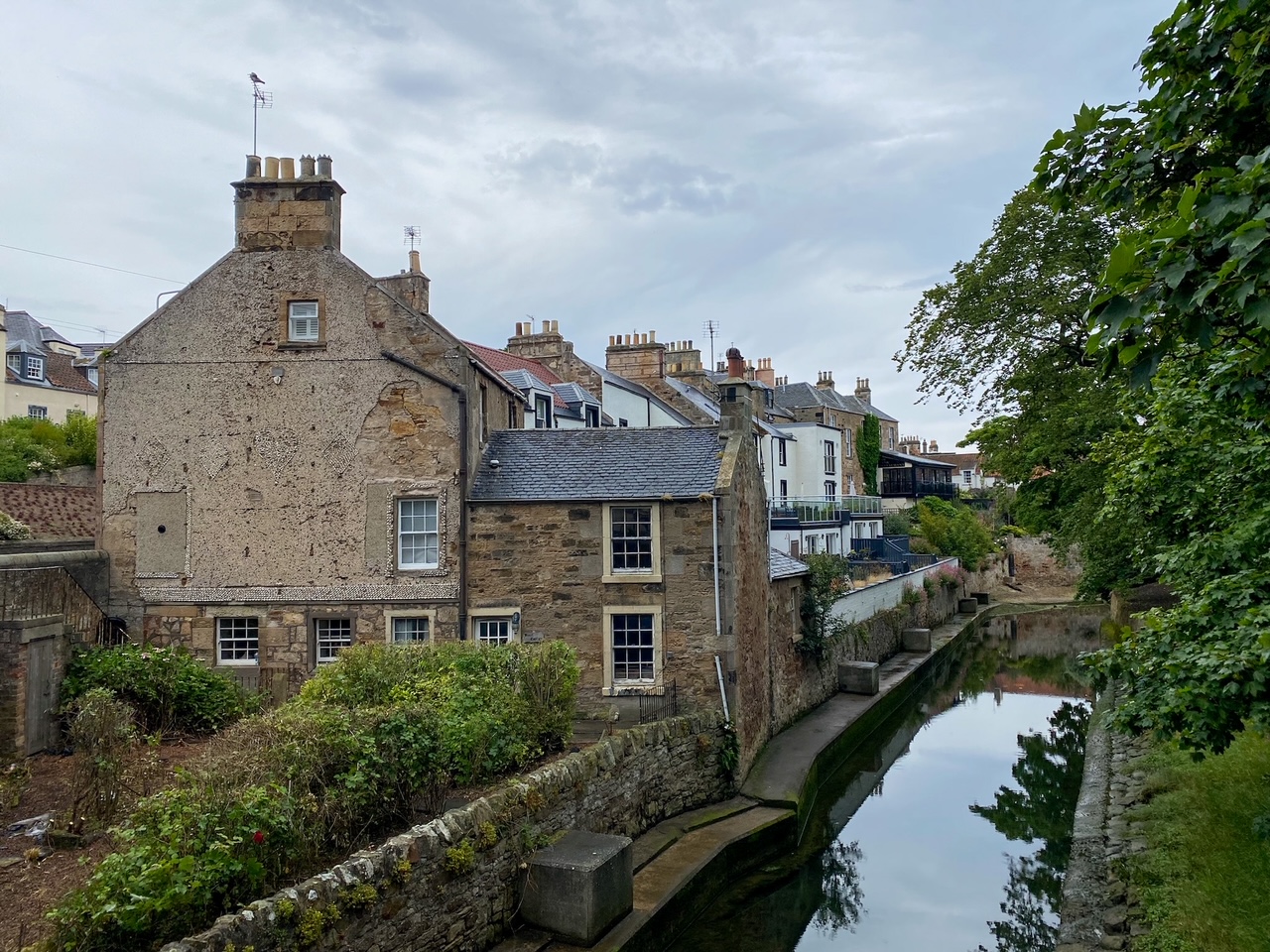 Scotland was home to some of the most brutal witch hunts of the mid-16th to early 18th centuries, and Fife was once an epicenter for these. During this time, close to 400 people from Fife, mostly women, were accused of witchcraft. Many were imprisoned and tortured until they confessed, then were hanged, burned or drowned as punishment.
Our guide told us that people covered their houses with seashells because it was believed that witches were afraid of the sea and would melt in sea water. Although beautiful now, these houses remind us of this area's eerie past.
Stop 3: Two and a Half Hours in St Andrews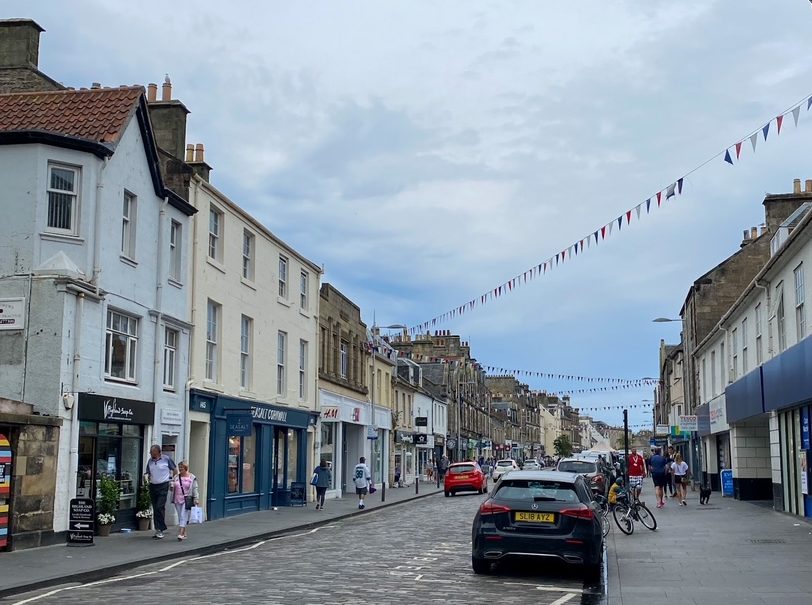 We got to St Andrews around 12:30 p.m. and had two and a half hours to explore.
It's easy to explore here by foot, as most of the main attractions, restaurants, pubs and shops are close together. If you'd rather not walk, you could opt to take a taxi or the bus. Renting a bike is also another great way to get around here!
St Andrews Cathedral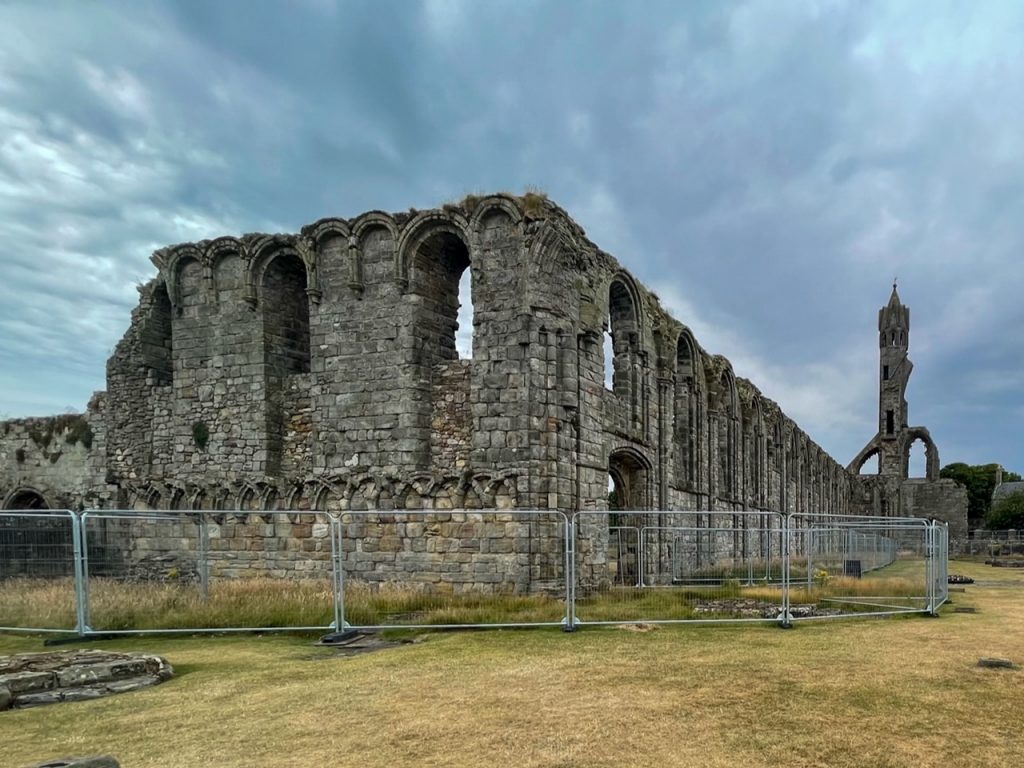 We started at St Andrews Cathedral, which was once Scotland's and Europe's largest cathedral, and spent about an hour here. Consecrated in 1318 and built using both Norman and Gothic styles, the medieval cathedral lies in ruins.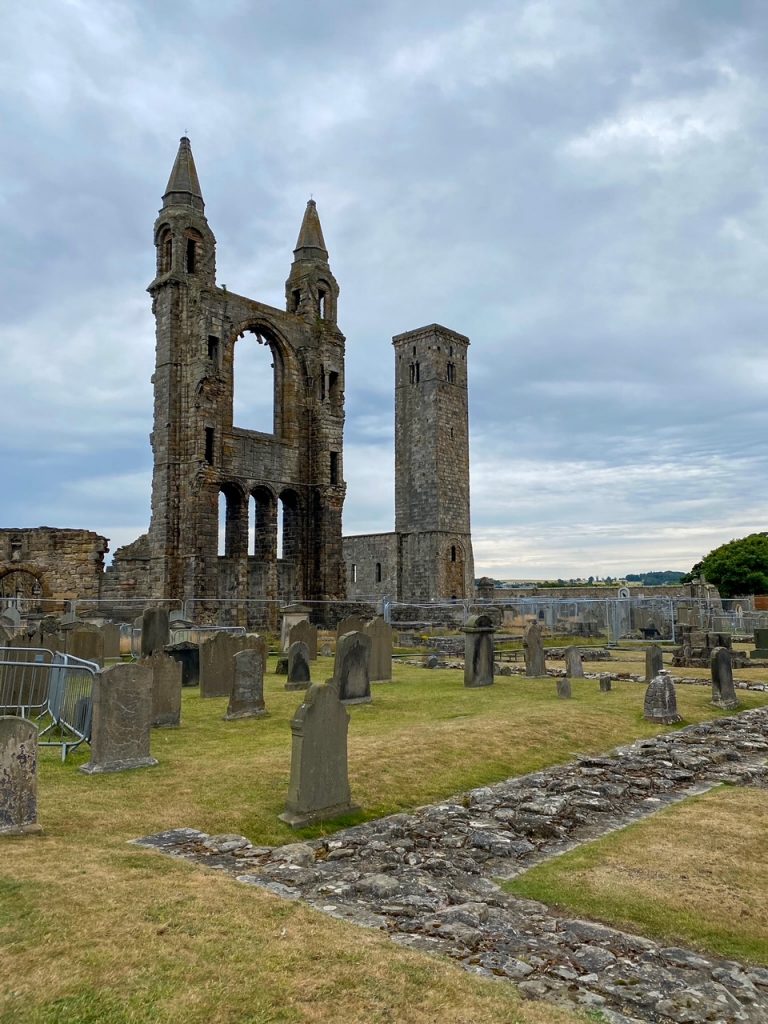 Visitors are allowed to explore the grounds and to observe the precinct walls, which are relatively well-preserved.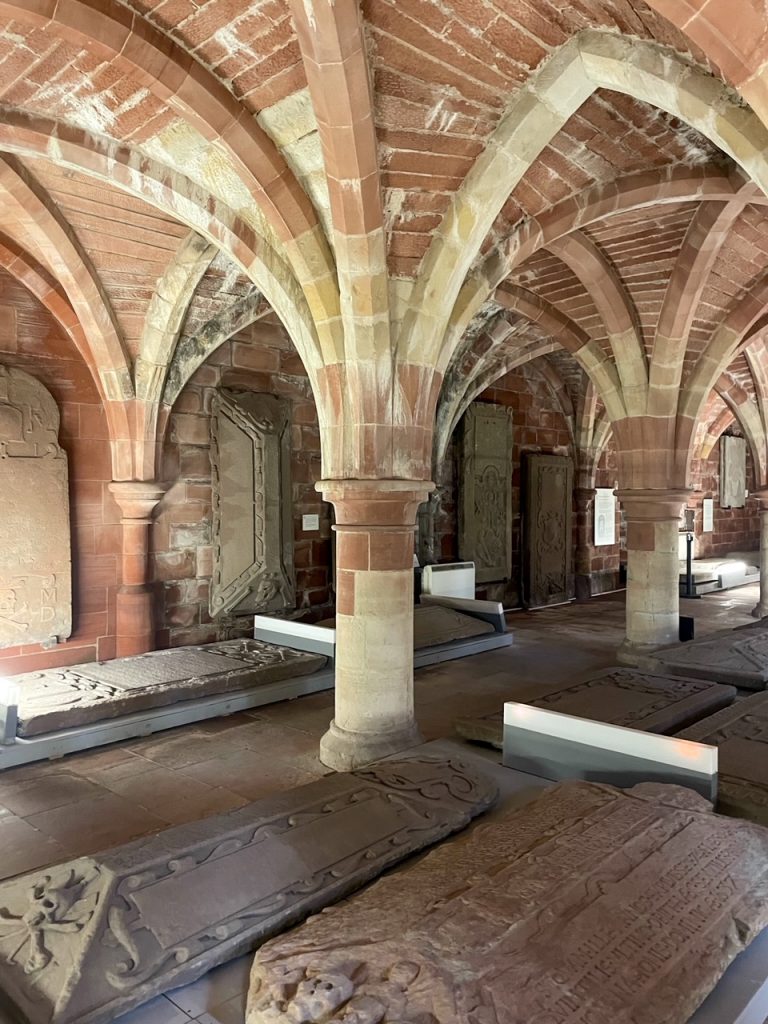 There's also a museum that houses a collection of medieval sculptures and other relics found among the ruins. Among the relics is the Saint Andrews Sarcophagus, a Pictish monument dating back to the second half of the 8th century. It was recovered during excavations at St Andrews Cathedral between 1833 and 1922 – pretty neat!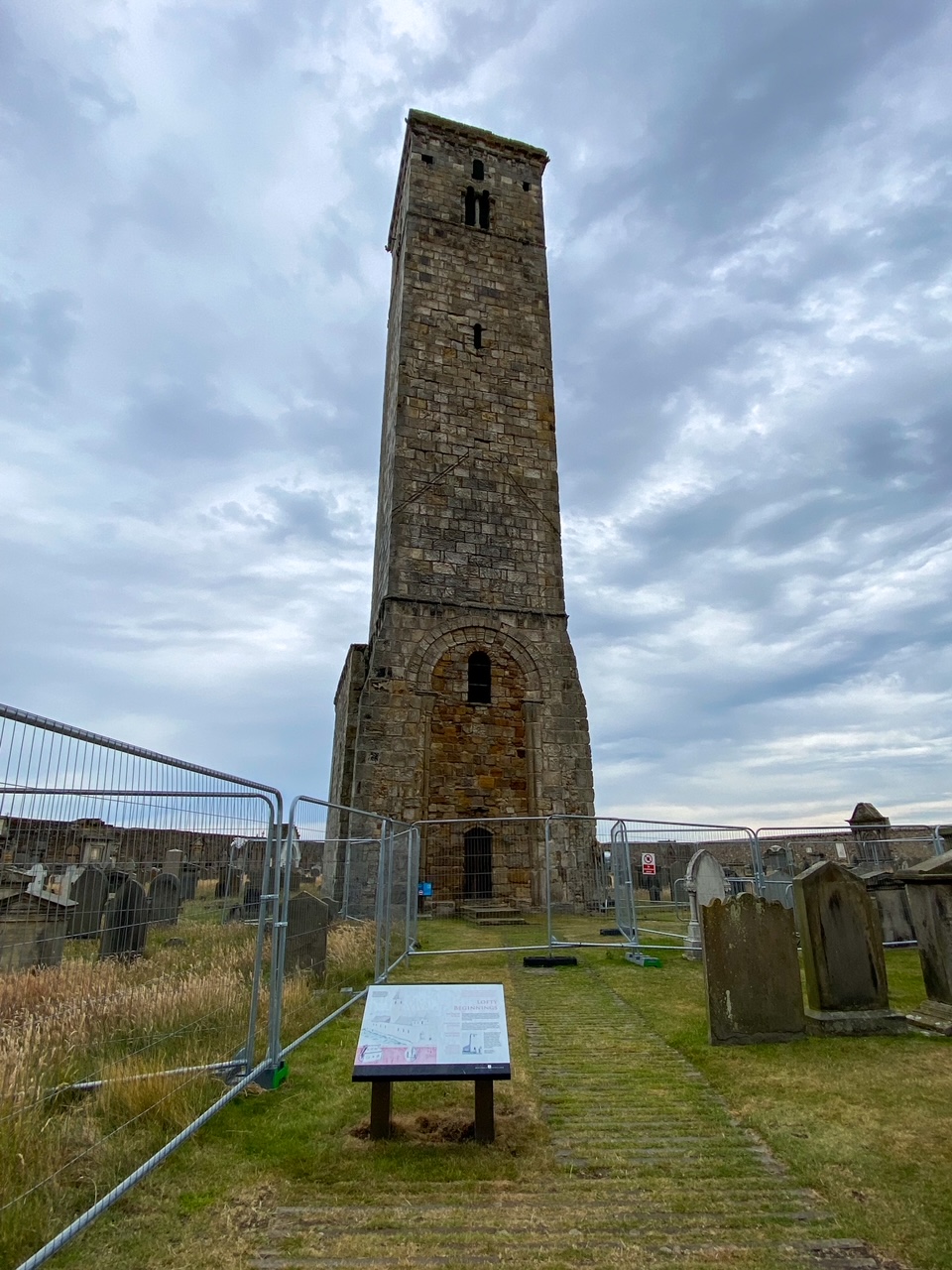 Amidst the ruins of St Andrews Cathedral are the remains of St Rules Church and Tower. St Rules Tower was part of the first church of the Augustinian canons, i.e. St Rules Church. It was built in the early 12th century, which means that it predates St Andrews Cathedral.
At 108 feet, the tower was quite tall for its time and served to guide pilgrims to the place of Saint Andrew's relics. In the past, visitors could climb the tower and enjoy an amazing view of St Andrews and Fife from the top. Unfortunately, it was closed when we were here.
Museum tickets cost £3.50 for adults and £2 for children. Discounted family tickets, which include one adult and two children, cost £7.
Lunch at The Criterion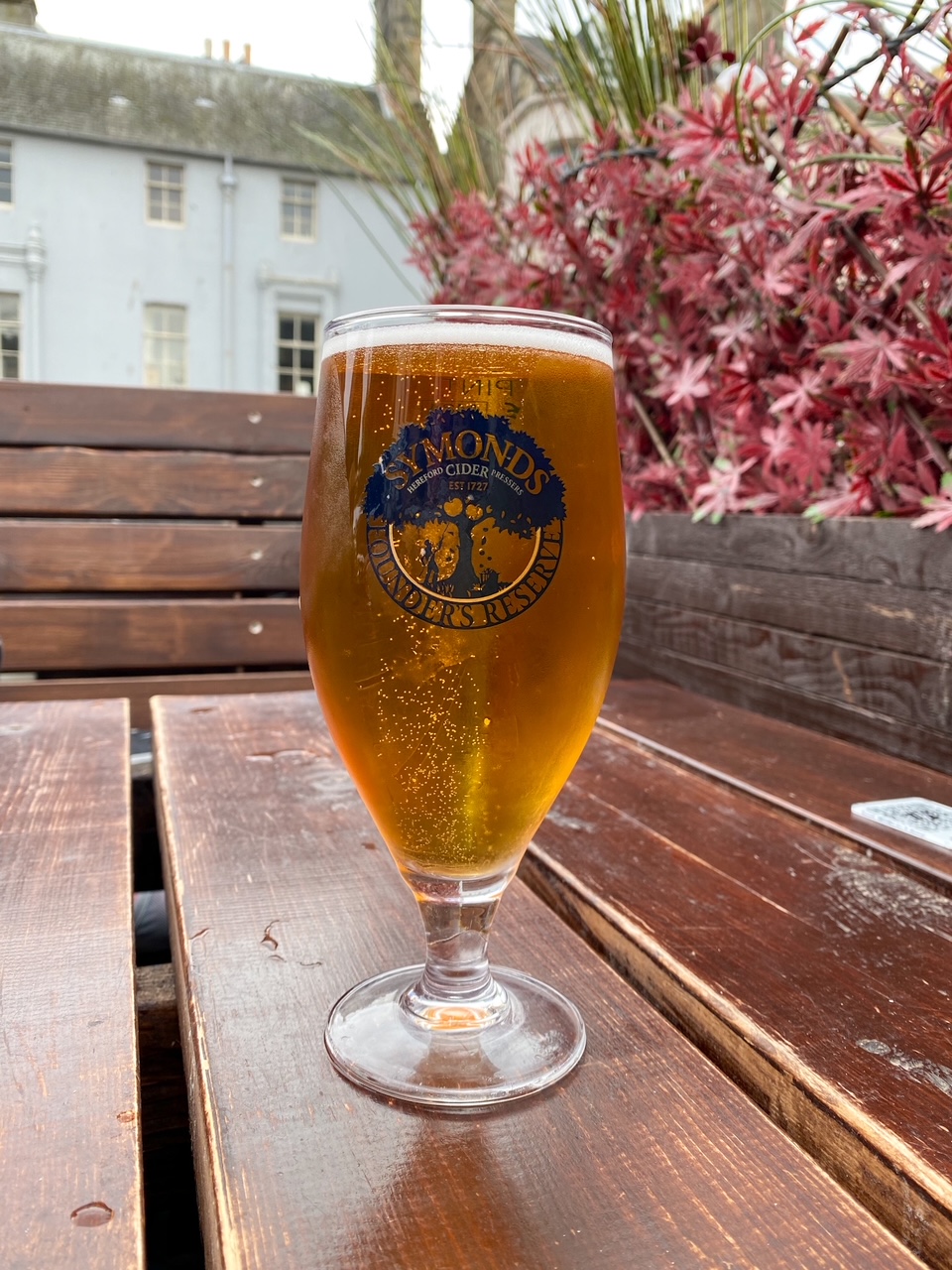 When we were leaving St Andrews Cathedral, we received a couple of lunch recommendations, BlackHorn Burgers and The Criterion.
We ended up choosing The Criterion, a small, family-run Scottish Pub that dates back to 1874. They specialize in cask ale and whiskey and serve locally-sourced food, their most famous dish being the Cri Pie.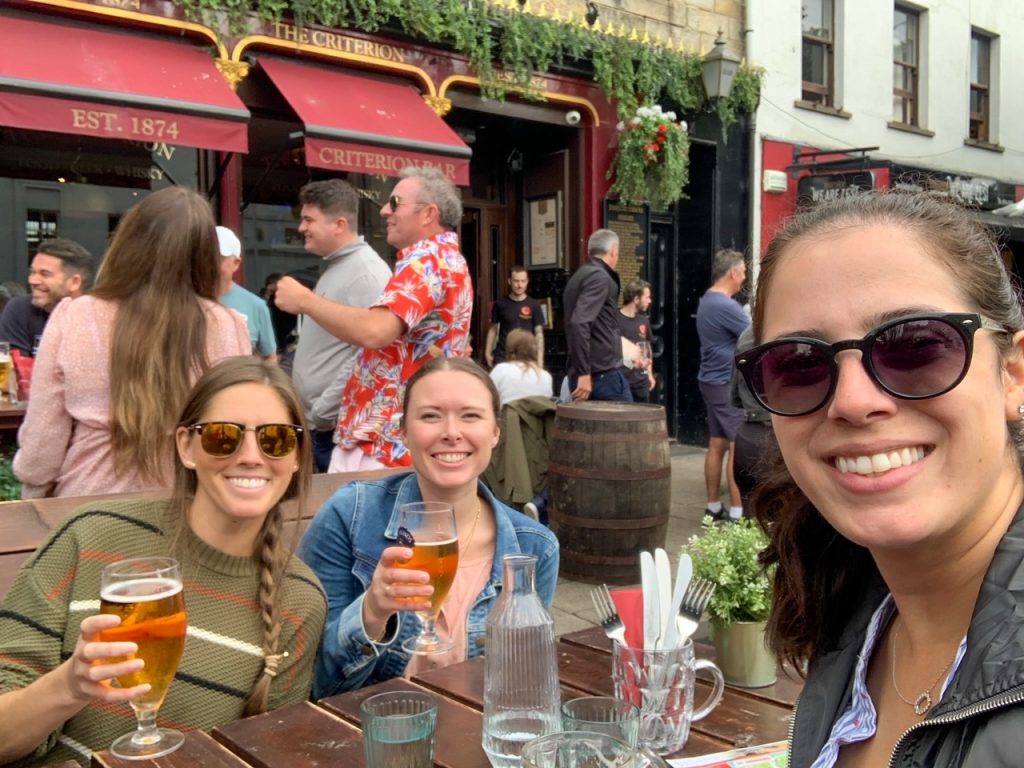 Considering none of us are big foodies or whiskey lovers, we didn't try any of the specialties, haha. Instead, we tried the steak burger, chicken nachos and macaroni cheese, and had a beer and a couple of ciders.
We sat outside where we enjoyed the beautiful weather and the enthusiasm from the groups visiting for the British Open. I have to add that we thought our waiter was really nice too!
St Andrews Old Town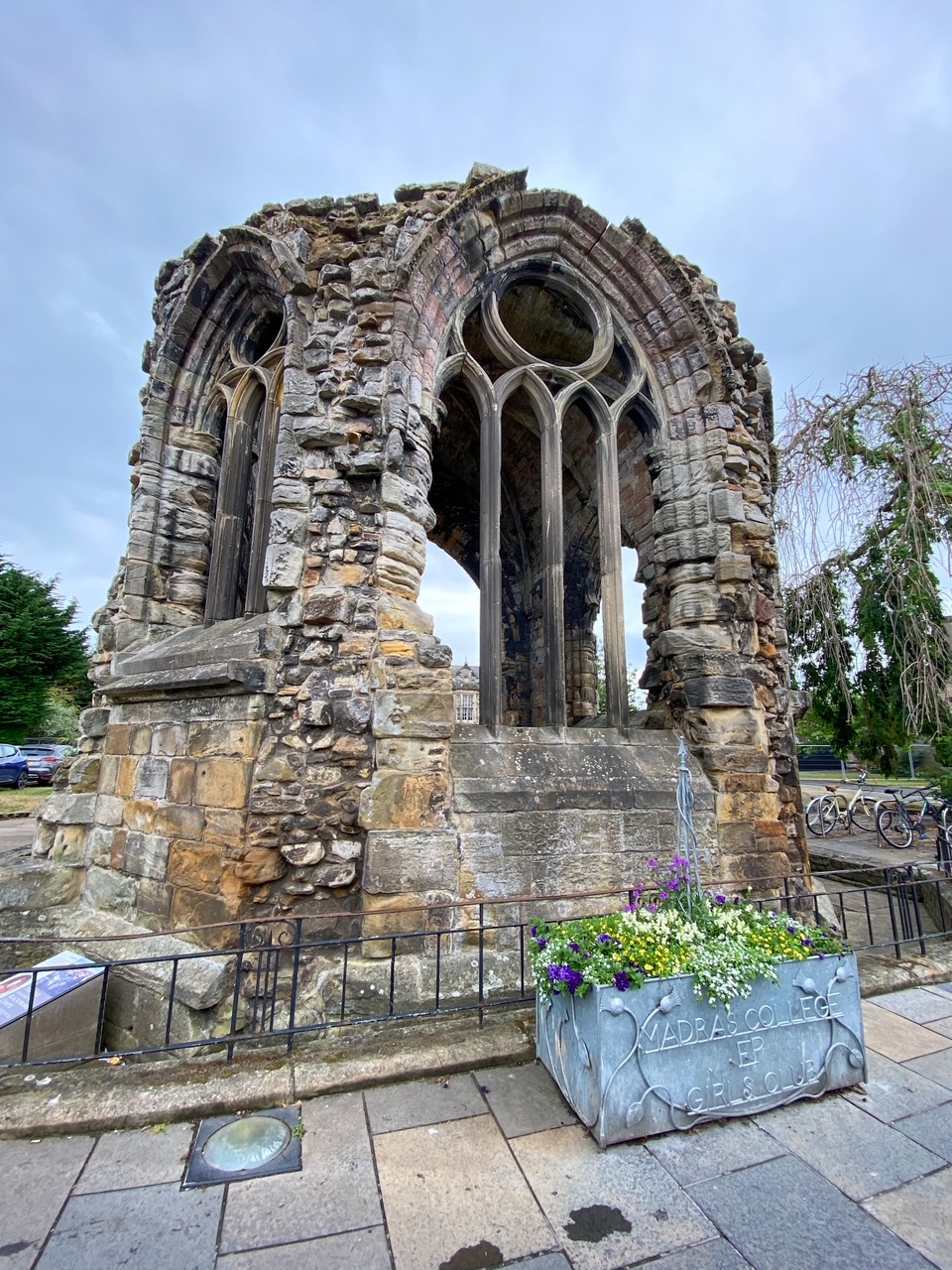 Considering we only had about 30 minutes left after lunch, we spent the rest of our time in St Andrews exploring the winding streets of St Andrews Old Town, searching for souvenirs, and hitting the restrooms one more time.
Other Things to Do in St Andrews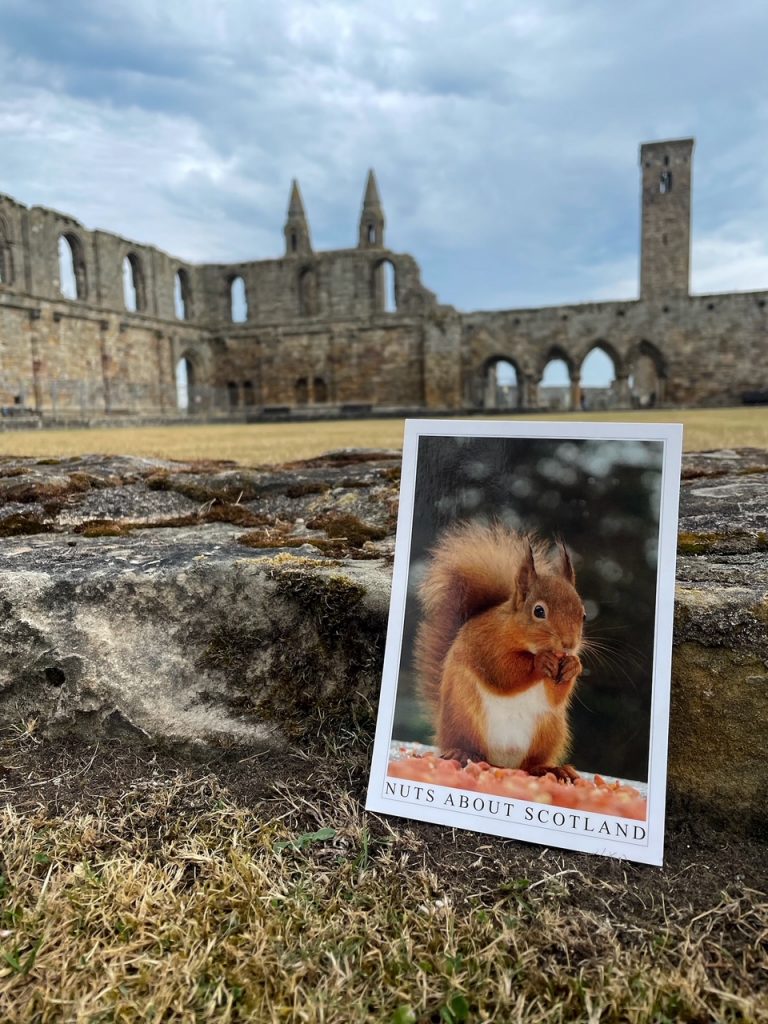 Since we visited St Andrews as part of a day trip from Edinburgh, we had limited time here and weren't able to do as much as we would've liked. Here are some of the other things we'd like to do on our next visit to St Andrews.
Tour the Old Course
Golf was invented in Leith, and The Royal and Ancient Golf Club was founded in 1754 and moved to St Andrews in 1777. It's claimed that the first international golf "contest" took place at the Old Course of St Andrews Links.
Since we visited during the British Open, we couldn't tour the Old Course (this is usually included in the Viator day trip). We heard that some folks ended up walking over and were able to see the tournament in full swing. Unfortunately, that idea hadn't crossed our minds, and we were super bummed to have missed this opportunity!
Check out the St Andrews Links website for more information about Old Course tours and more.
Visit the University of St Andrews
St Andrews is also home to the historic University of St Andrews, which was founded in 1413. It's the third oldest university in the English-speaking world, the oldest in Scotland, and the highest-ranked in the UK, according to the 2022 Good University Guide.
During the drive, our guide told us that Scotland was the most literate place in all of Europe in the mid-eighteenth century, and Edinburgh became a popular place for intellectuals of philosophy, history, medicine, science and economics.
Fun fact: Prince William and Kate Middleton met at the University of St Andrews!
Explore St Andrews Castle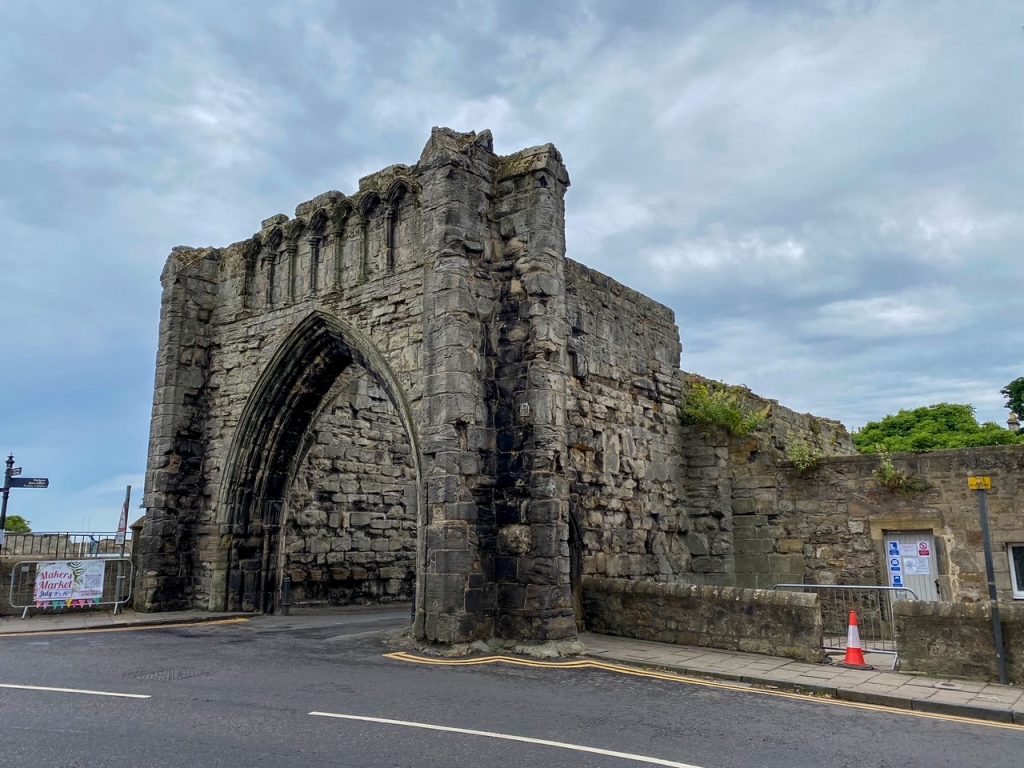 Similar to St Andrew Cathedral, you can also visit the ruins of St Andrews Castle. Once the official residence of medieval Scotland's bishops and archbishops, St Andrews Castle dates back to the 13th century and served as a fortress and a state prison for 450 years.
You can tour the castle ruins with an audio guide, peer into the bottle dungeon, one of medieval Britain's most infamous castle prisons, and explore the underground 16th century siege mine and counter-mine.
To find out more about how to visit, check out the Historic Environment Scotland website.
Miscellaneous Activities
St Andrews also offers numerous museums, including the British Golf Museum, an aquarium, a botanic garden, and a long-distance walking route through the ancient Kingdom of Fife, as well as food and ghost tours.
Stop 4: One Hour in Falkland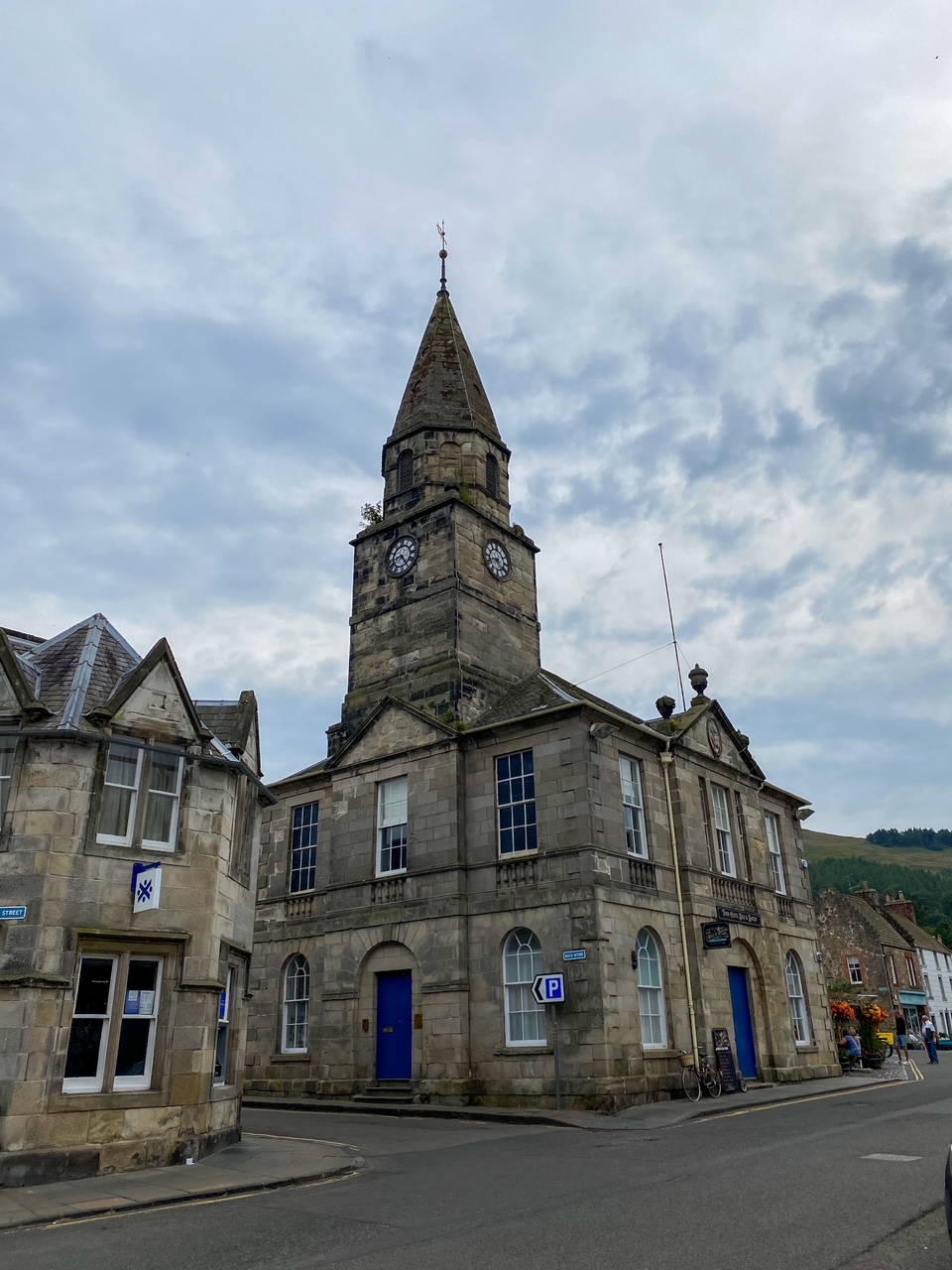 After our visit to St Andrews, we drove to Falkland, an old village with narrow, winding streets lined with old cottages. Here, we had the option of visiting the Falkland Palace and Gardens (at a discounted price) or wandering around the village.
Naturally, we chose to visit the palace! Note that Falkland Palace and Gardens is closed from November to February. If you're looking to go inside, make sure to plan your day trip from Edinburgh accordingly.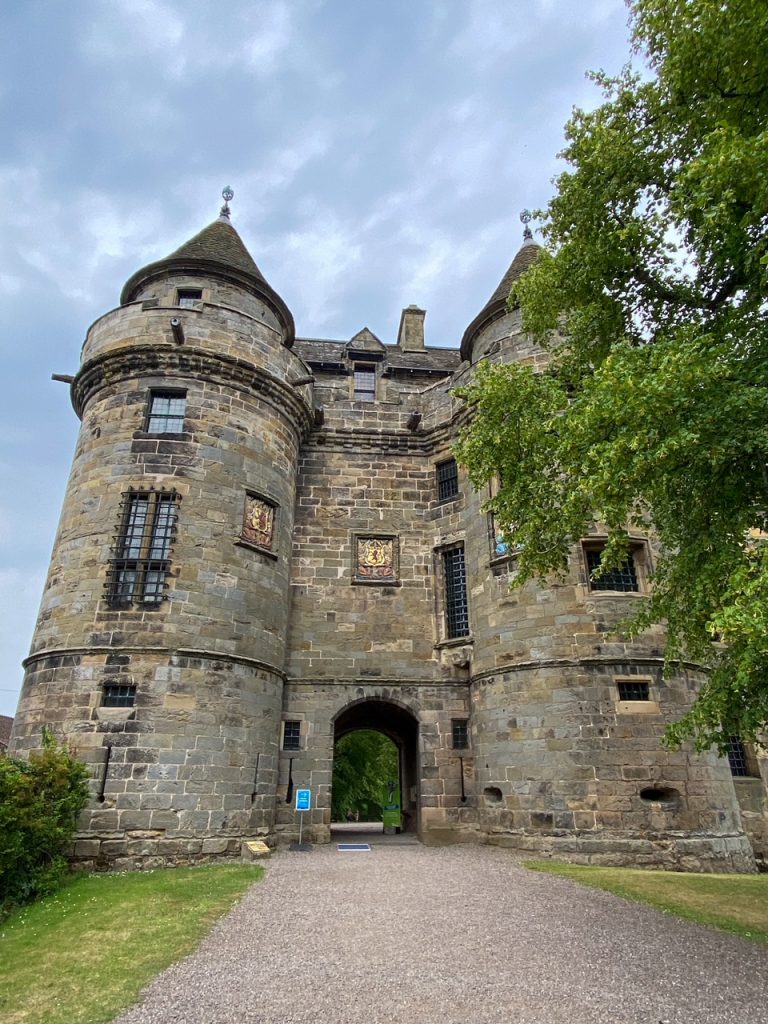 What was once a hunting lodge in the 12th century and later expanded to become a castle in the 13th century, Falkland Palace is now one of the best surviving examples of Renaissance architecture in Scotland.
In 1371, the Countess of Fife acknowledged Robert Steward, Earl of Menteith, as her heir and keeper of the castle. Inspired by the grand castles of France, successive Stewart royals transformed the castle into one of Scotland's finest Renaissance palaces. Falkland eventually became a favorite retreat of the Stewart monarchs and a royal 'pleasure palace' of sorts.
As we walked from room-to-room, we engaged with knowledgeable volunteers who taught us about the significance of the palace and of the specific room we were in. For example, we saw the Falkland Bed, which was said to have been made for King James VI in the early 1600s. We also saw the Queen's Room, which was arranged as Mary, Queen of Scots might have used it.
Mary, Queen of Scots is one of Falkland Palace's most famous former residents. At the time, she was also the Queen of France (and some believe that she should've been the Queen of England too), making her one of the most powerful women in the world.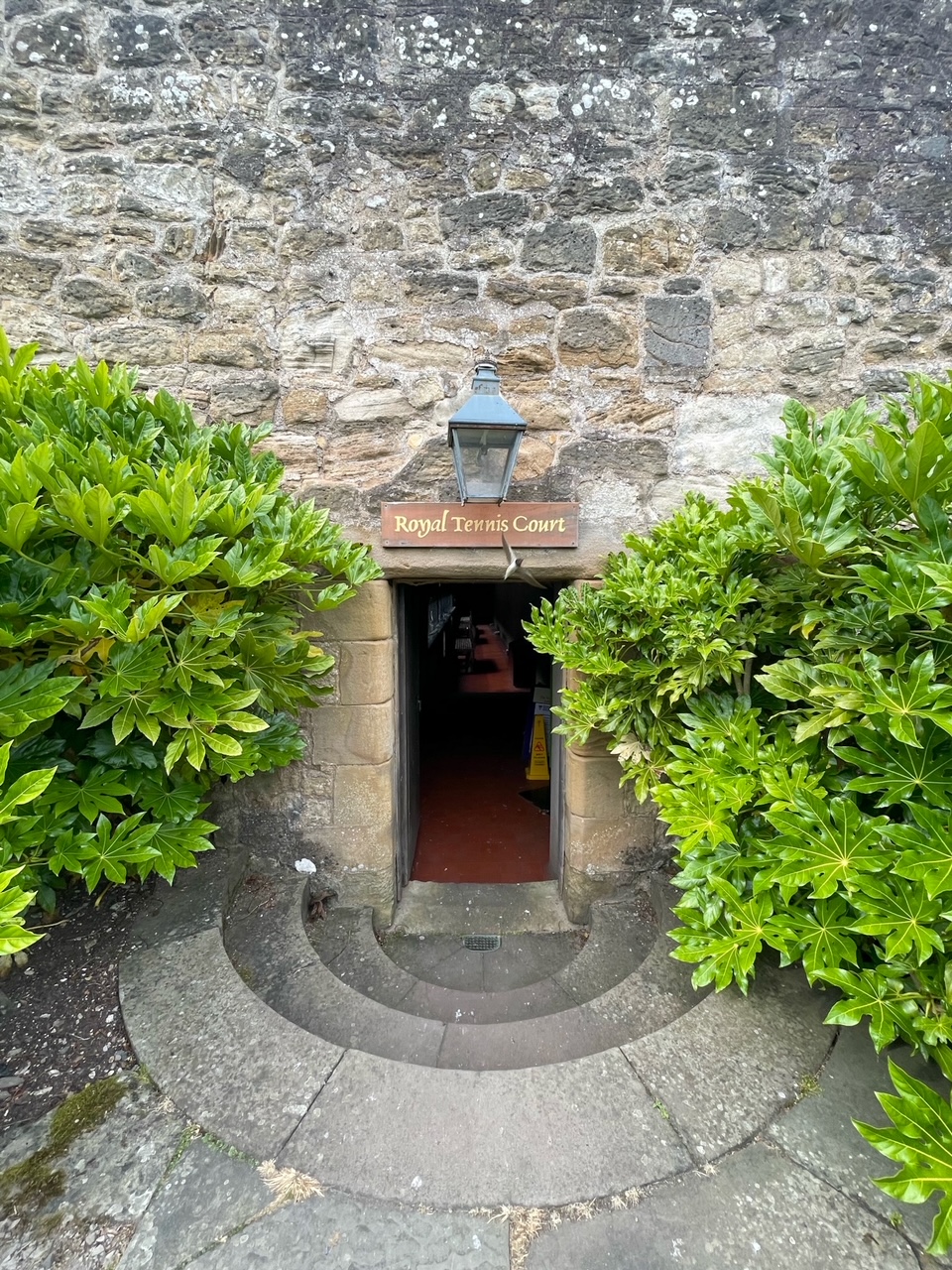 The palace was one of her favorite places, as it provided a reprieve from the political and religious turmoil that constantly surrounded her. And, she took advantage of the vast estate to pursue hunting, falconry and tennis. Built in 1538 for King James V, the real tennis court, or the Royal Tennis Court, at Falkland Palace is now the oldest in the world.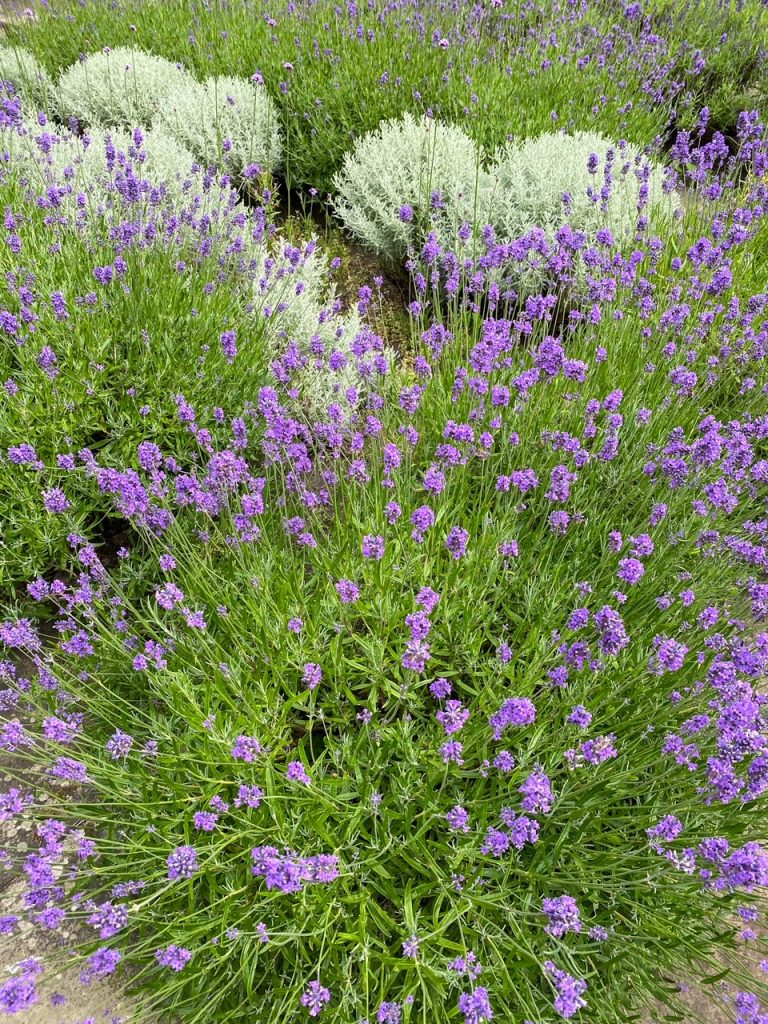 The beautiful palace gardens cover three hectares and date back to the mid-1400s. Of course, the gardens have been redesigned over the years, and evidence of the ever-changing purpose and style of the grounds can be seen today.
Note that photography isn't allowed inside the palace, so all of our photos are from outside and in the gardens.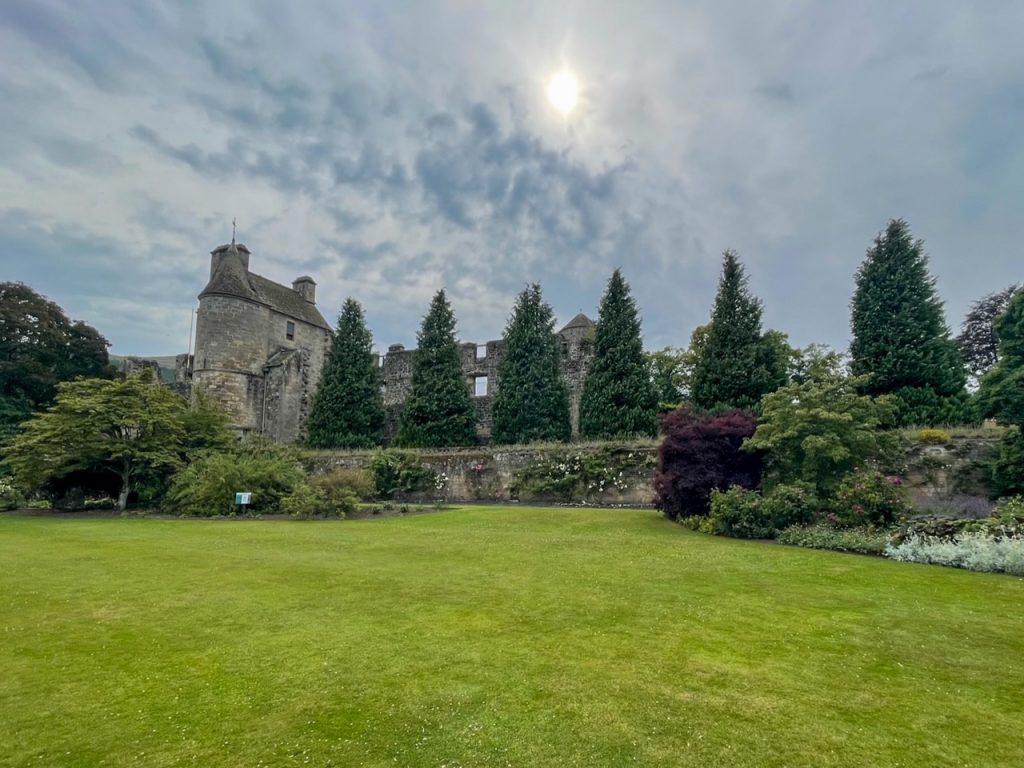 Palace and garden tickets cost £13 for adults, £30 for a family, and £23.50 for a one adult family. Garden-only tickets cost £6.50 for adults. With our tour discount, we only paid half of the normal price for a palace and garden adult ticket.
Ending Our Day Trip from Edinburgh
After an interesting, albeit quick visit to Falkland Palace, we loaded back up into the mini-coach for one last time. As we made our way back to Rabbie's Cafe Bar in Edinburgh, we reflected on how much fun we'd had. In fact, this ended up being one of my favorite experiences of our entire Scotland trip!
We definitely recommend adding a day trip from Edinburgh to St Andrews to your Scotland itinerary – you won't be disappointed!
XOXO Sara at Travel A-Broads