According to Time Out magazine, Edinburgh is "the world's best city to visit right now". With so many things to do in Edinburgh during the summer, you'll want to try some of the best bars and restaurants in Edinburgh too!
Scran Bistro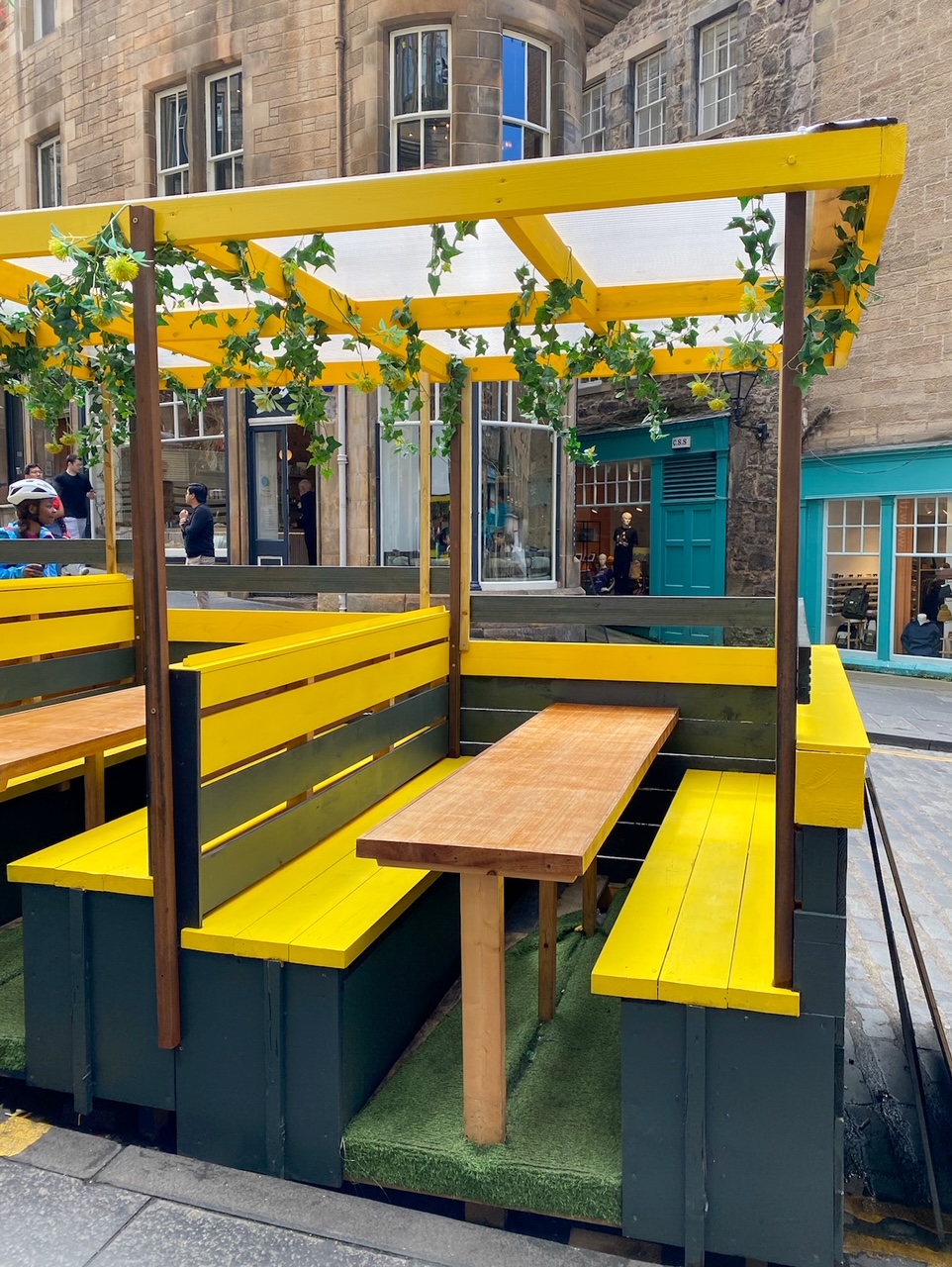 Address: 7-9 North Bridge Arcade Edinburgh, EH1 1QL
Hours: Monday-Thursday, 8am-8pm; Friday-Saturday, 8am-10pm; Sunday, 8am-8pm
Why Visit: Scran Bistro is a casual eatery that offers all-day breakfast, pub classics, milkshakes, and a full bar. Its location, in the heart of Old Town Edinburgh, makes Scran a great lunch option before your free walking tours. The charming indoor and outdoor seating options, quick service, kind and attentive wait staff and yummy food land Scran Bistro on our list of best bars and restaurants in Edinburgh.
What to Try: We recommend the Cajun & garlic mayo fries and the chipotle chicken wrap.
Final Thoughts: If you end up with the waiter we had, then you'll definitely have 'no worries' here, as he would say!
The Last Drop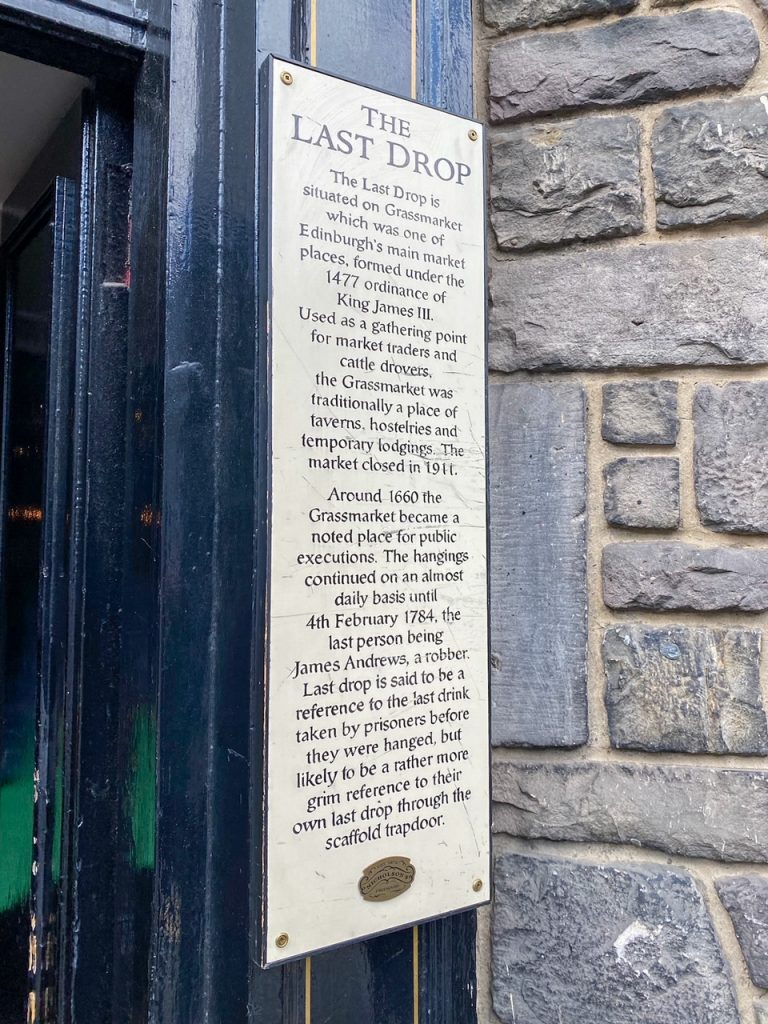 Address: 74-78 Grassmarket, Edinburgh, EH1 2JR
Hours: Monday-Thursday, midday-midnight; Friday-Saturday, midday-1am; Sunday, midday-midnight
Why Visit: The Last Drop is located in the Grassmarket, which was once one of Edinburgh's main market places and later became a place for public executions (sadly). It's rumored that those sentenced to death would come here for their last drink while the gallows were prepared.
What to Try: We don't really have any specific recommendations, since we just had a couple of beers here. This spot is more about the historical significance than anything else.
Final Thoughts: When reviewing The Last Drop's website, I saw that they had an entire section about sustainability. The United Kingdom is committed to hitting a target of net zero carbon emissions by 2050, and The Last Drop is following suit. I absolutely love this and am even happier to recommend this spot now!
Mariachi Restaurant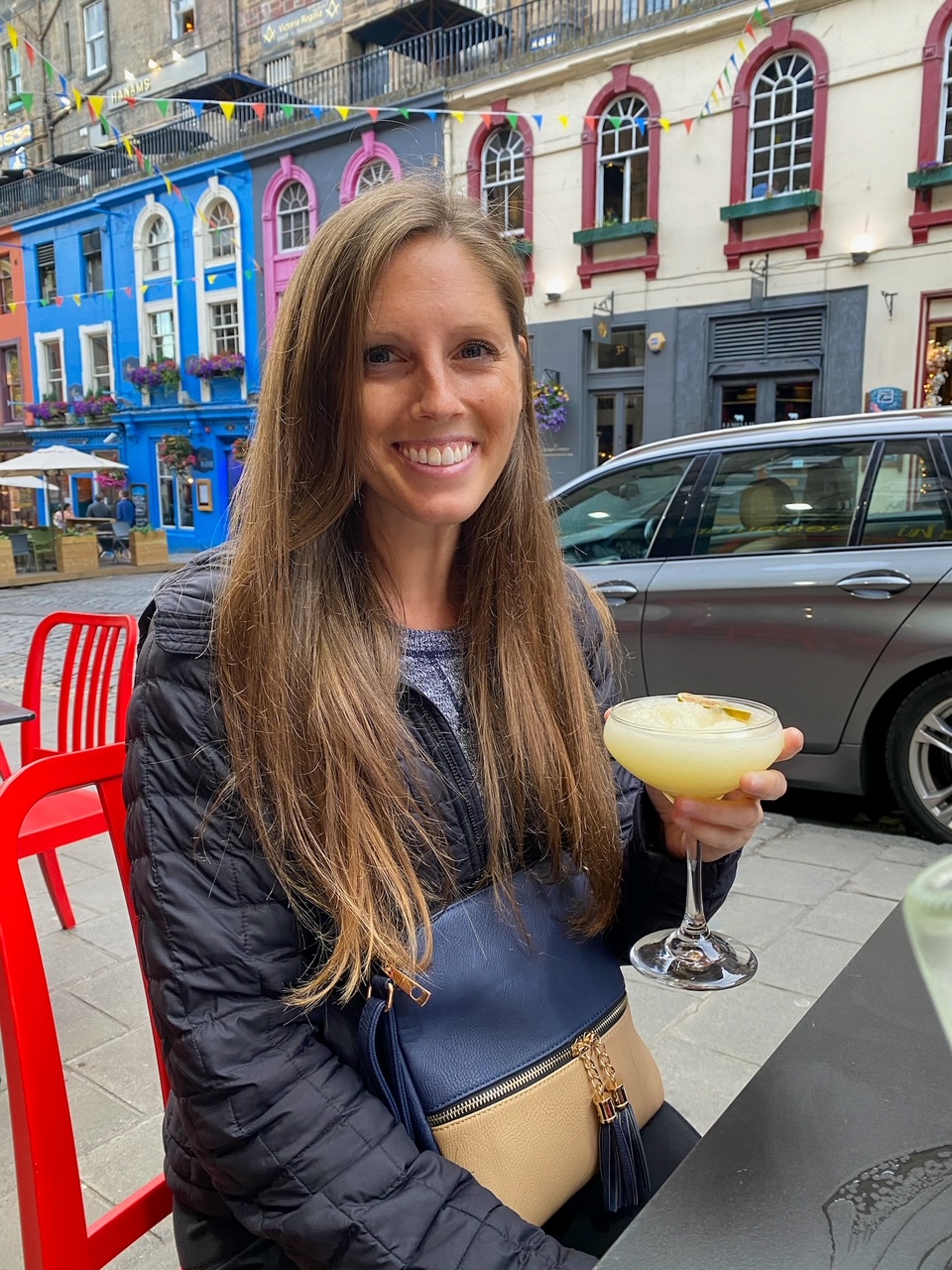 Address: 7 Victoria Street, Edinburgh
Hours: Monday-Thursday, 5pm-10pm; Friday-Saturday, 12pm-10pm; Sunday, 5pm-10pm
Why Visit: Mariachi Restaurant has got to be our favorite restaurant in Edinburgh! Mariachi is a family-owned Mexican restaurant that's been operating for more than a decade. They source only the finest quality ingredients and offer traditional, family-style dishes, Tex-Mex favorites, and simple street food. And, don't forget about those yummy drinks! They also offer a large range of imported Mexican beers, 100% Agave Tequilas, creative cocktail creations, and premium spirits. Plus, Mariachi has indoor and outdoor seating options and great service.
What to Try: We loved the fish tacos, chips and guacamole, burritos and enchiladas.
Final Thoughts: We can't recommend this restaurant enough! Who would've thought that Mexican food would make the top of our restaurant list in Edinburgh?
Festival Village: Waverly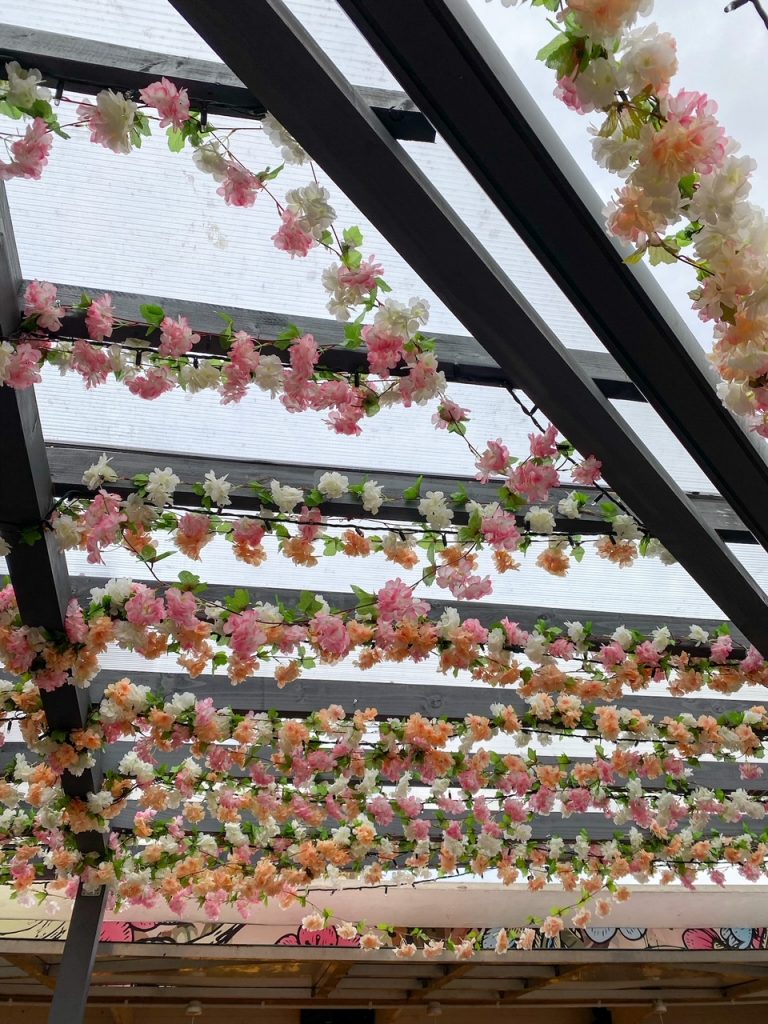 Address: 3 Waverley Bridge, Edinburgh, EH1 1BQ
Hours: Daily, 11am-10pm
Why Visit: Festival Village: Waverley is a beer garden that collaborates with local brands and products to create a festival atmosphere. There's daily live music, locally-sourced food and drink, and incredible views of some of Edinburgh's most popular landmarks. And, at the time of our visit, the entire place was covered in beautiful, floral arrangements!
What to Try: We loved the goat cheese pizza from Pizza Geeks and the cheesy onion ring appetizer from Say Cheese. Wash it all down with a beer or rosé from one of the local vendors onsite.
Final Thoughts: Festival Village is so fun and festive, and it's the perfect place to enjoy summer in the city. Plus, it's almost impossible to miss considering it's on top of Waverly Mall!
Cold Town House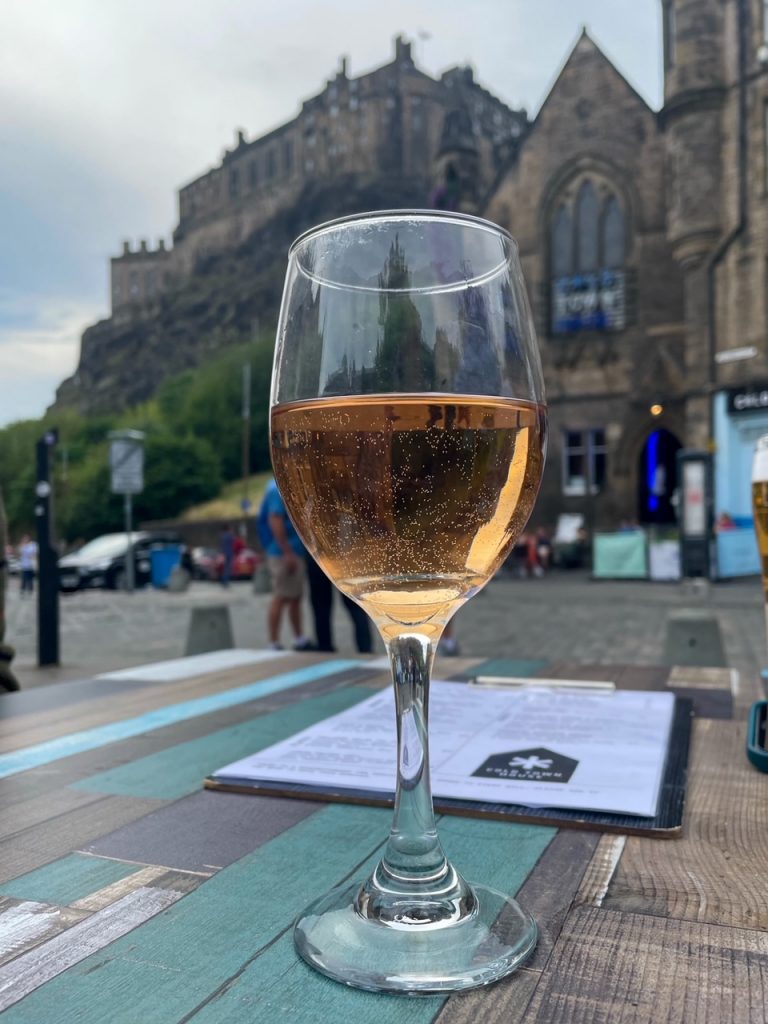 Address: 4 Grassmarket, Edinburgh, EH1 2JU
Hours: Daily, 11am-1am (the kitchen is open 11:30am-10pm, but food isn't always served outside)
Why Visit: Cold Town House is all about the views! In addition to its incredible view of Edinburgh Castle, Cold Town House also offers a wide variety of beer from its microbrewery, as well as other craft beers, cocktails, and wine. Plus, you can tour the microbrewery if you choose!
What to Try: Admittedly, we just came here for drinks after our tour guide recommended "the spot all the way at the end" [of the Grassmarket]. However, we were lucky enough to try some churros even though we visited after food service ended outside – big shout out to our awesome waiter! Considering that Cold Town House was rated the Best Beer Bar at The Scottish Beer Awards 2021 and were finalists at the National Pizza Awards 2021, I think it's safe to say that pizza and beer are probably a safe bet here.
Final Thoughts: Cold Town House has an awesome rooftop terrace with even better views of Edinburgh Castle. Unfortunately, it was completely booked at the time of our visit, so remember to make reservations in advance if you can. That said, we can attest that the views from the outdoor seating downstairs are still worth a visit here.
Dunedin Kitchen
Address: 118 W Bow, Edinburgh EH1 2HH
Hours: Daily, 8am-12am
Why Visit: If you're looking for an Italian restaurant in Edinburgh, Dunedin Kitchen is a nice option. Plus, they're open late, which is a huge draw if you're taking advantage of those longer, summer daylight hours.
What to Try: When in Edinburgh, try the Haggis, or in this case, try the Haggis Bonbons! The Seafood Spaghetti is also delicious – and, that's coming from someone who isn't a huge fan of pasta. It consists of mussels, prawn, octopus and calamari and is tossed in a rich lemon butter and dill sauce. To top it off, try a mini-bottle of Prosecco too.
Final Thoughts: I couldn't find an official website for Dunedin Kitchen, so you'll just have to check this one out in person!
Shamoli Thai & Indian Restaurant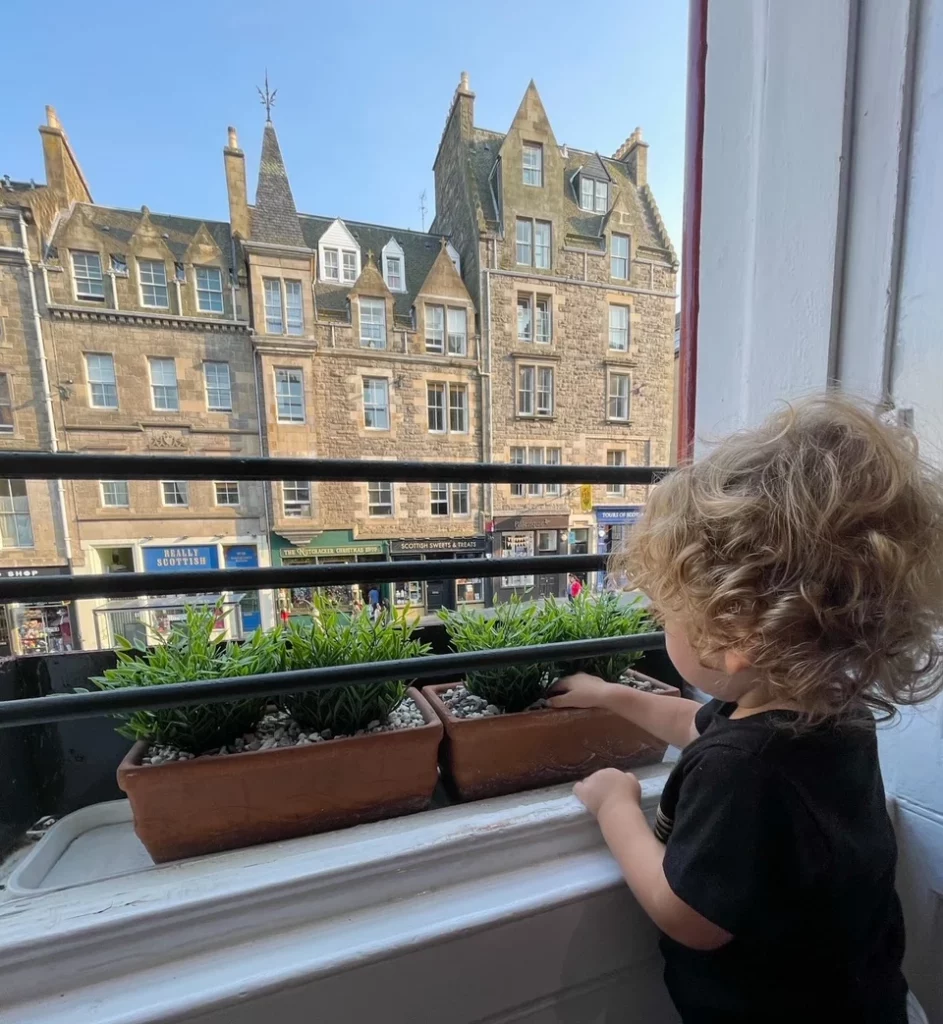 Address: 105 High Street, Edinburgh, EH1 1SG
Hours: Daily, 2pm-11pm
Why Visit: Shamoli Thai & Indian Restaurant lives up to their world-class reputation for delicious Thai and Indian cuisine. Additionally, the restaurant has a prime location and overlooks the Royal Mile.
What to Try: We loved the chicken tikka masala and the butter chicken. Make sure to order a side of garlic naan too!
Final Thoughts: Honestly, I was hesitant to include Shamoli in my list of best bars and restaurants in Edinburgh. Although the food was delicious (the redeeming factor), the service wasn't great. Despite being their only customers, we felt that we were an inconvenience to the hosts. Our waiter was slow and a bit rude, and we felt uncomfortable for the first half of our meal here.
Other Bars & Restaurants
Of course, we didn't try every bar and restaurant in Edinburgh. Here's a list of some of the other bars and restaurants that were recommended to us by family, friends, and some of our tour guides:
Which of these bars and restaurants in Edinburgh would you like to try first? Do you have any recommendations to add to this list? Let us know in the comments below, and bon appétit!
XOXO Sara at Travel A-Broads