There are lots of things to do in Page, Arizona, and it's a great place to explore during a Southwest U.S. road trip! This area boasts some incredible natural formations that you can't see anywhere else in the world.
How to Get to Page
We visited Page on a longer road trip, starting from Las Vegas and stopping at all of the Utah national parks, Lower Calf Creek Falls, and the Monument Valley area along the way.
We started our morning off at the Monument Valley Navajo Tribal Park, leaving around 11:30 am to give ourselves plenty of time to explore Page! Luckily, we also gained an hour on our way back to Arizona.
A Broad Recommendation: Be sure to keep an eye on the time here. My boyfriend and I noticed that our phones were pinging different cell towers, and we were showing different times at various points during our visit. This is especially important if you have a specific tour time or are trying to catch the sunrise or sunset.
Where to Stay in Page
We spent two nights at the Baymont by Wyndham Page Lake Powell, which we chose based on price and location. Check-in starts at 3 pm local time, and check-out is at 11 am.
To be completely honest, we didn't love the service here. You have to pay extra for early check-in (we didn't do this); no one was at the front desk when we went to check in (and several times after this when we went to ask about other things); both of our key cards stopped working; and the cleaning staff tried to come in to our room "to deep clean" while we were inside and had the "Do Not Disturb" sign up on our door.
The room was okay enough, but I would recommend staying elsewhere if you're looking for better service. The free breakfast – a boxed lunch – wasn't very good either.
A Broad Recommendation: We recommend booking through hotels.com. They offer great deals and give you one free night for every ten nights you complete. I also use Rakuten at the time of my purchase to get cash back!
We spent around $120 including taxes and fees for two nights, but you definitely get what you pay for with this one!
Where to Eat in Page
Big John's Texas Barbeque
After doing a quick search on Google for restaurants in the area, we ate lunch at Big John's Texas Barbecue. According to TripAdvisor, Big John's is the highest ranked restaurant in Page!
They offer indoor and outdoor seating, the service is quick (we were literally in and out in about 20 minutes, including time to eat), and the food is delicious. That being said, it's a seasonal restaurant and is closed from mid-November through January.
Sunset 89
Sunset 89 was another restaurant we tried and really enjoyed during our visit. They specialize in Island Pacific Rim cuisine, American classics and signature craft cocktails. And, they have a gorgeous view of Lake Powell and the Glen Canyon Dam from their patio.
If it's nice enough to sit outside, we'd recommend having dinner here and watching the sunset. We really enjoyed our experience!
What to Do in Page
There are plenty of things to do in Page, Arizona, but make sure not to miss these main attractions!
Horseshoe Bend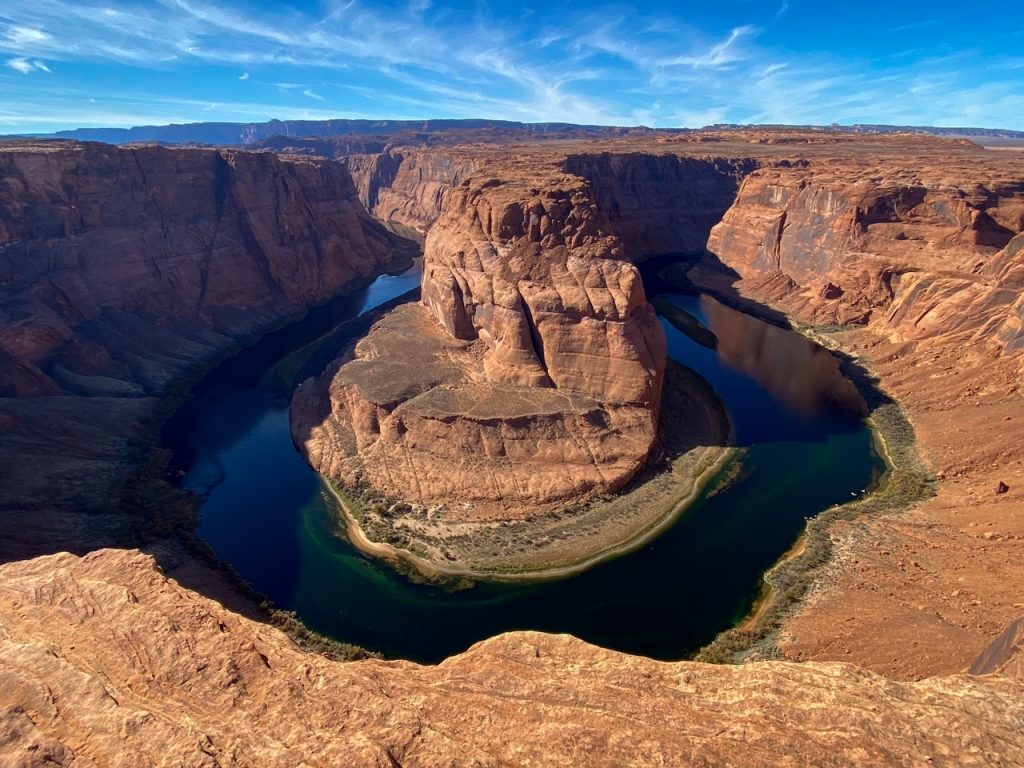 Located just 5 miles south of Page, Horseshoe Bend is one of the most popular things to do here. And, it should be at the top of your list!
Here, you'll hike 1.5 miles round trip to the top of a cliff that overlooks a horseshoe-shaped curve of the Colorado River. Give yourself around two hours to complete the hike and to admire the view from various angles. You may even want to bring a blanket and set up a picnic like we did!
A Broad Recommendation: Remember to pack plenty of water, snacks, clothes for layering and sunblock, and avoid hiking during the hottest parts of the day. Also, be sure to wear appropriate hiking footwear and stay on the designated trail. And, as always, leave no trace during your visit; pack out anything you bring in with you, including trash.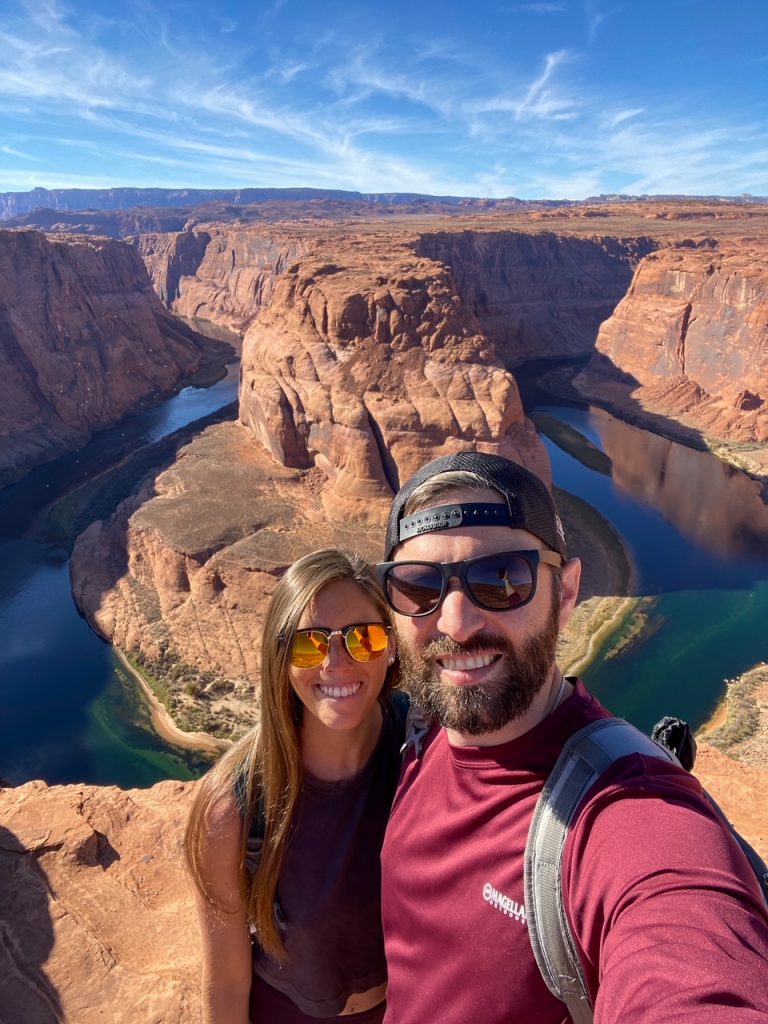 We planned our visit to Horseshoe Bend for mid-afternoon (around 3 pm), anticipating a view without too many shadows. However, we did still get some shadows this time of day.
A Broad Recommendation: Pre-dawn is a great time to visit, as the sun rises behind the bend. We even considered another trip to Horseshoe Bend the next morning but decided that we were happy enough with our first visit and slept in instead. Around mid-to-late morning, the sun will be behind you and will fill the canyon with light; this is another good time to visit for photos. However, keep in mind that these times are all dependent on time of year and weather conditions.
Horseshoe Bend is open year-round from sunrise to sunset, and restrooms are available in the parking area.
Glen Canyon Dam Overlook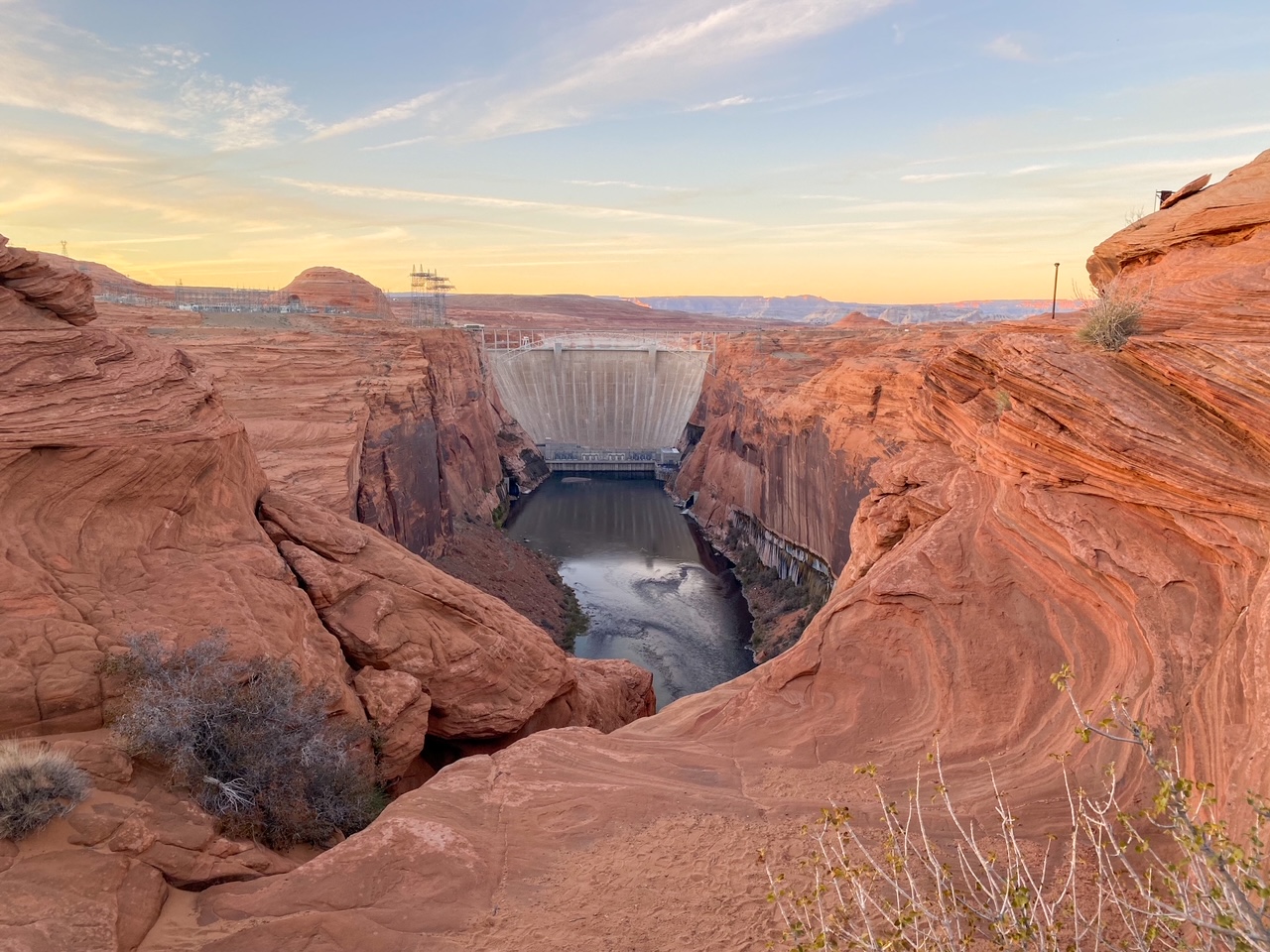 To be honest, we didn't know much about Glen Canyon prior to our visit, but the Glen Canyon Dam Overlook was just minutes from our hotel, so we decided to visit for sunset on our first day here. And, we were blown away by the view!
An easy hike along a path carved into the stone leads to an unparalleled view of the Colorado River, the canyon and Glen Canyon Dam. The hike is only 940 feet.
Antelope Canyon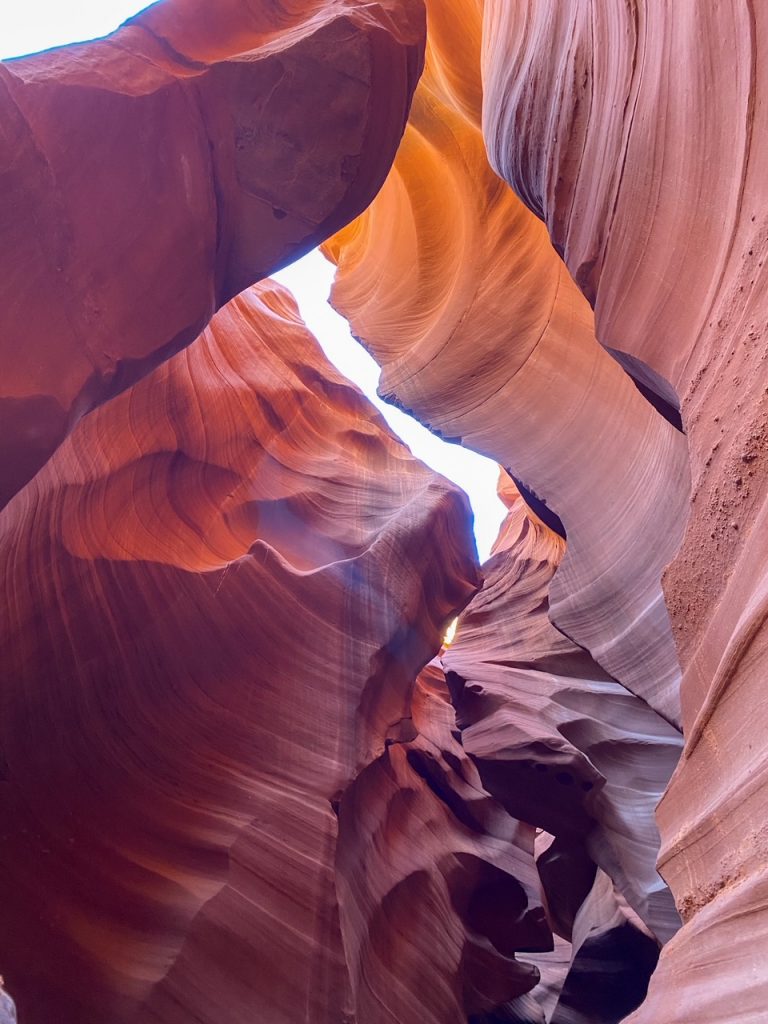 Antelope Canyon is the most popular slot canyon in the American Southwest. You can visit both Upper and Lower Antelope Canyons, but depending on time of year and your hiking skill level, one may be more desirable than the other.
Upper Antelope Canyon tends to be more popular, and thus more crowded, than Lower Antelope Canyon. If you've ever seen a photo of Antelope Canyon, it was probably one of the iconic sunbeams shining through the sandstone and illuminating the canyon floor; this is Upper Antelope Canyon.
Upper Antelope Canyon offers an easy, short, out-and-back hike with a ground-level entrance into the canyon. Hiking at Lower Antelope Canyon is longer and more difficult; you have to walk up and down several flights of stairs and climb a few ladders. That being said, we did the Lower Antelope Canyon hike and felt that it was one of the easiest hikes of our trip!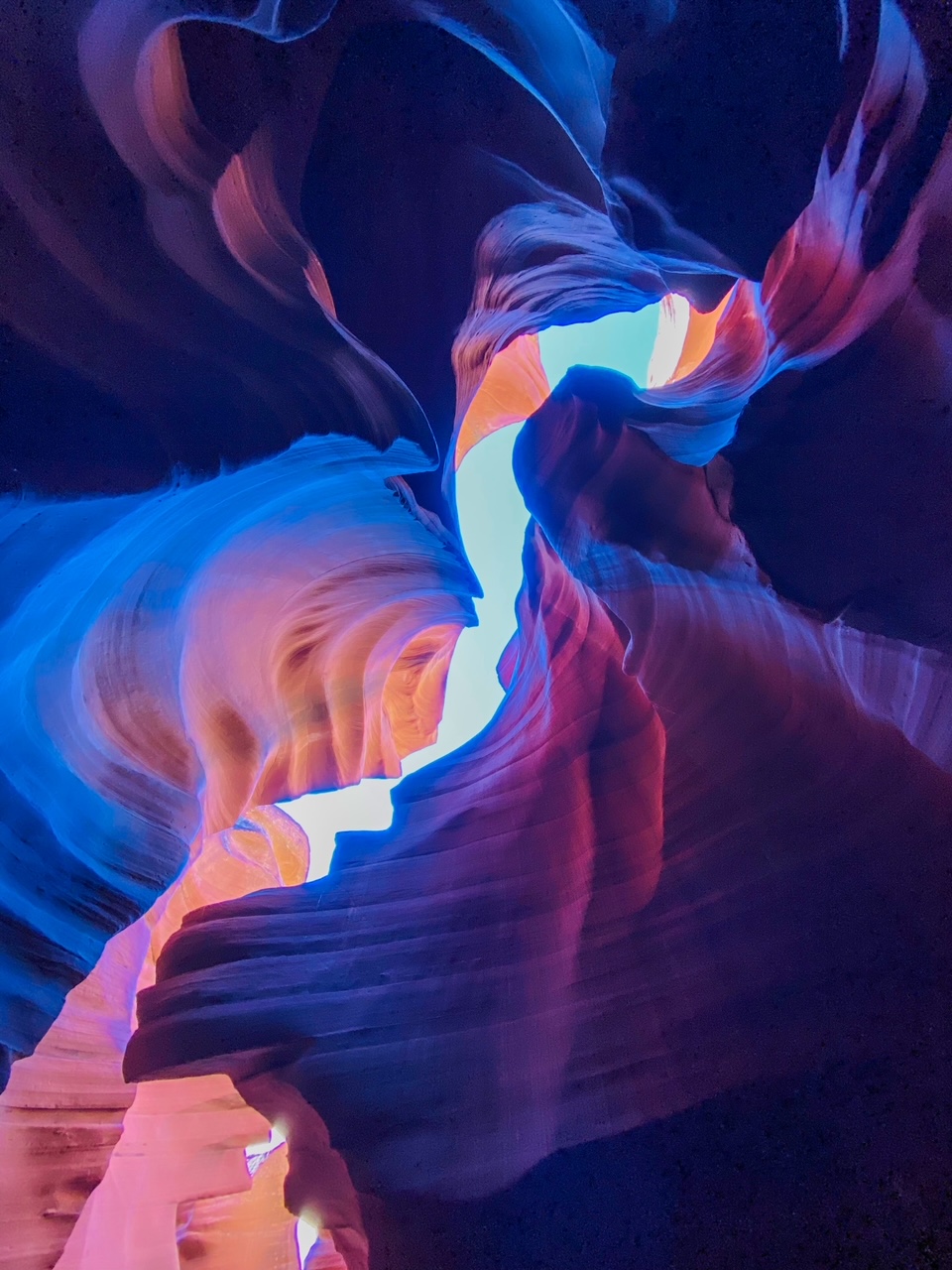 Since the canyon is located on Navajo land, you must go through a tour company to visit. After quite a bit of research, we booked a General Guided Tour through Ken's Tours for Lower Antelope Canyon.
We visited in November and felt that it wasn't worth the large price difference to see Upper Antelope Canyon, given that the lighting is better at other times of the year.
A Broad Recommendation: In general, it's much cheaper to visit Lower Antelope Canyon. If you're visiting in the off season, it makes sense to do this one instead of splurging on Upper Antelope Canyon. If you're dead set on visiting Upper Antelope Canyon, go in the summer (between the end of March to the beginning of October) and visit during the middle of the day (between 11 am and 1:30 pm) for the best lighting.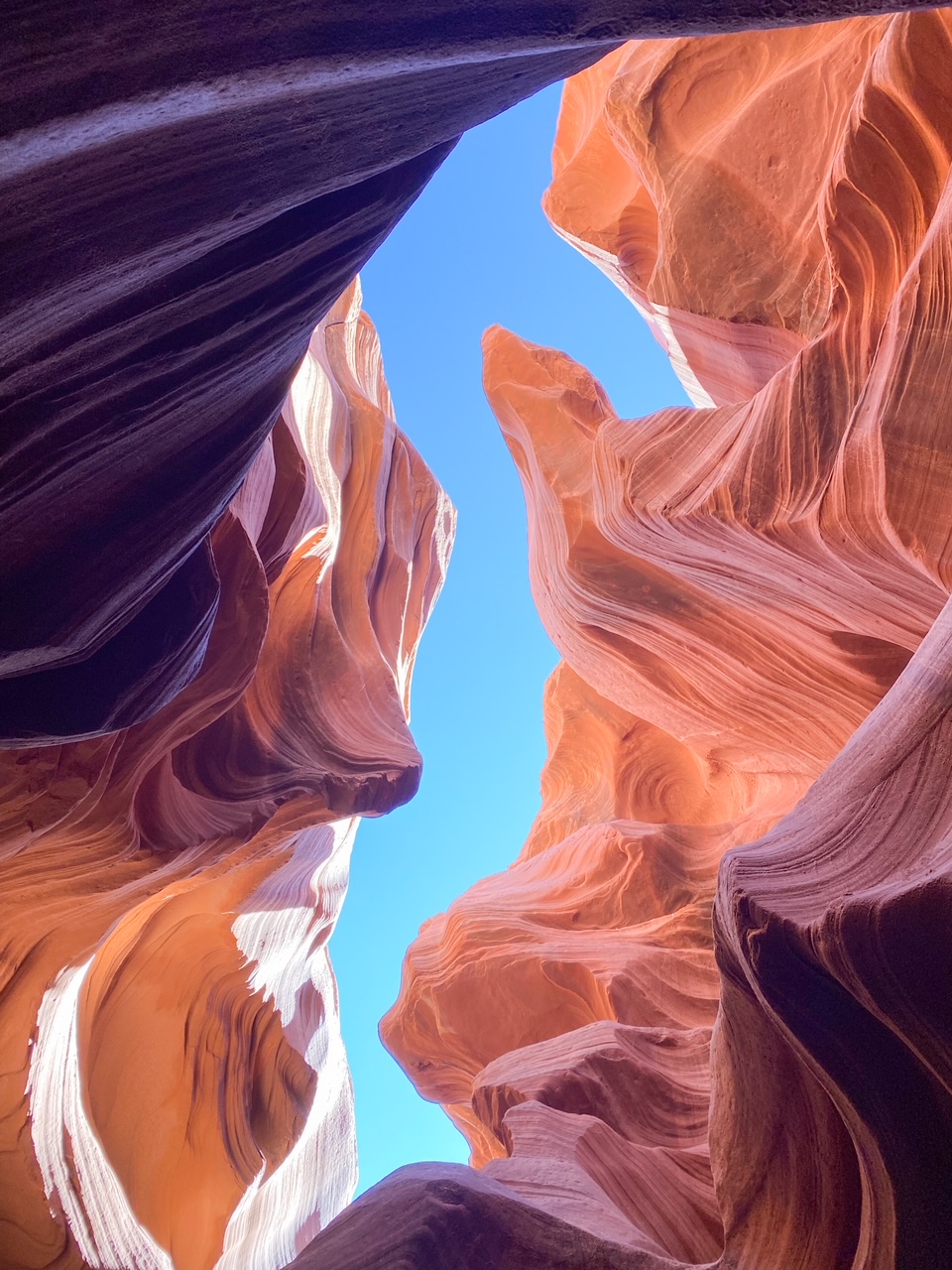 In general, Lower Antelope Canyon is less crowded anyway, but at the time of our visit, strict mask mandates and limited capacity requirements were also being enforced. We ended up having a tour guide to just ourselves and one other family!
A Broad Recommendation: We noticed that tours for both canyons were filling up months in advance; be sure to book as early as possible if you have a specific date and time in mind.
If you can afford it and have the time, you may even consider visiting both!
Lake Powell Balloon Regatta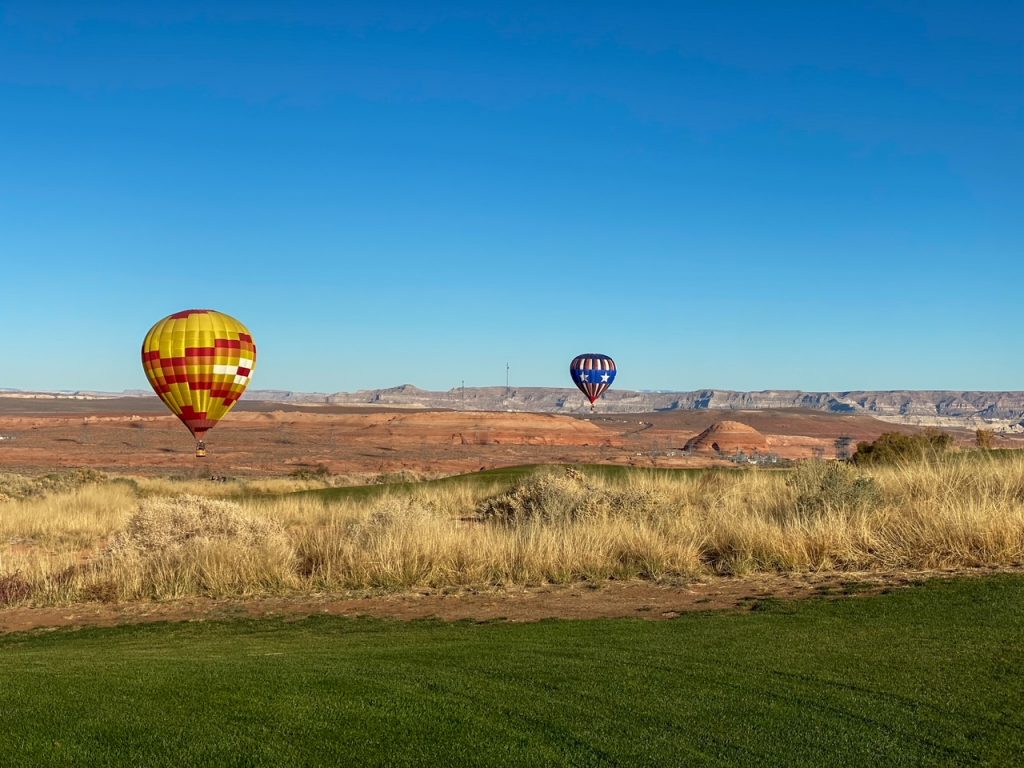 If you can, plan your trip around the annual Lake Powell Balloon Regatta, which typically takes place the first weekend of November. We coincidentally visited during the same time as this event and were pleasantly surprised!
Each morning, between 7:30 and 9 am, more than fifty hot air balloons take flight against a stunning backdrop over Lake Powell.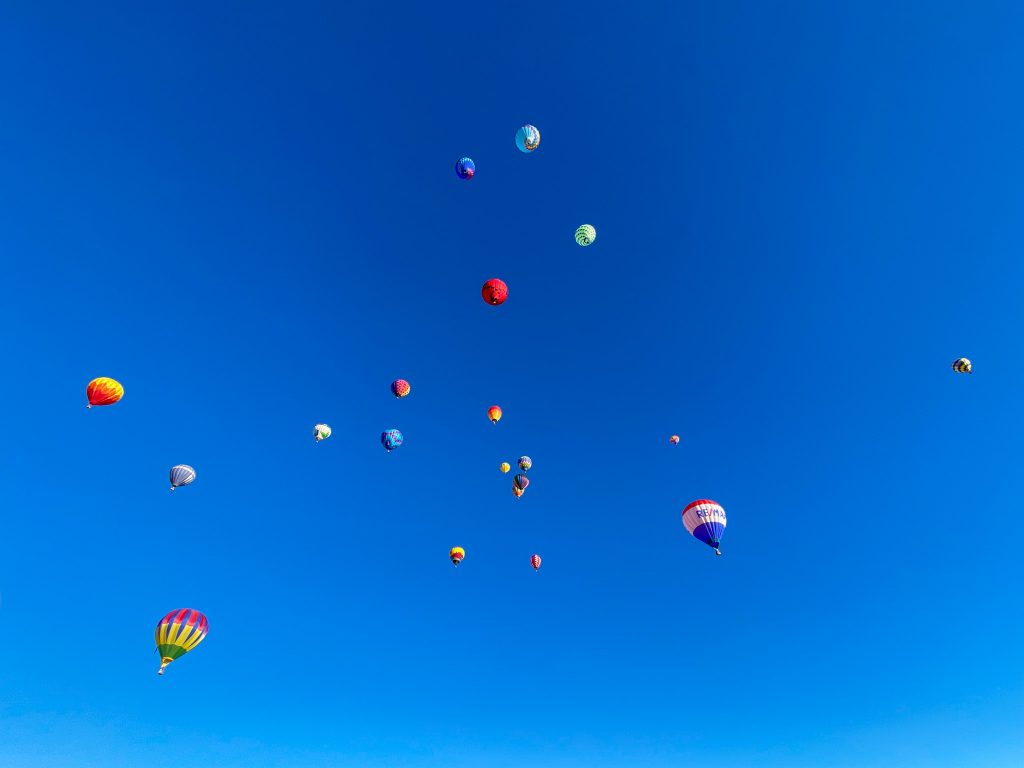 Park at Page Lumber and walk across the street to Lake Powell National Golf Course for an incredible view. There's also a vendor fair and "Balloon Glow" event on Saturday night; unfortunately, we didn't stay for this, but I bet it was fun!
Other Things to Do in Page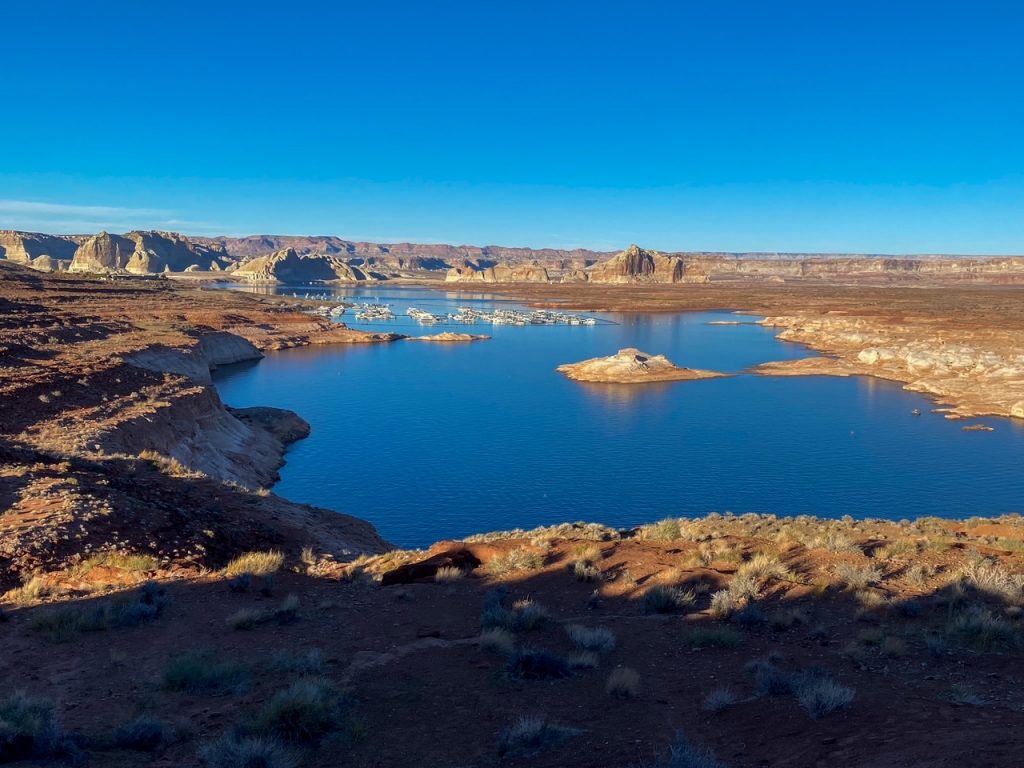 There are plenty of other things to do in Page, Arizona, but we certainly didn't have time to do them all. Here are some other activities to consider during your visit:
Walk across the Glen Canyon Dam Steel Arch Bridge
Enjoy the views from Grandview Overlook Park – we did this one, and the views were pretty, but you don't need much time here. This would be a good picnic spot!
Take the scenic Lakeshore Drive through the Glen Canyon National Recreation Area (entrance fee may be required) – we did this later in the day and didn't have to pay the entrance fee!
Take a boat out on Lake Powell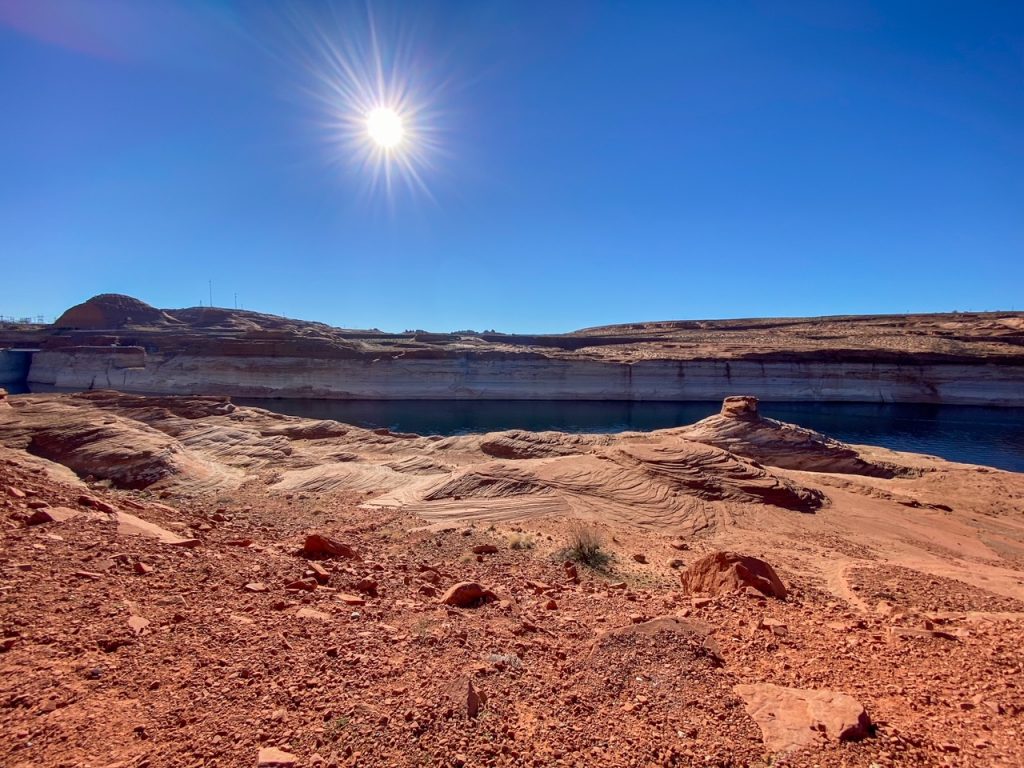 There are also several other hikes worth checking out in the area:
Page Rim View Trail – easy (10.3-mile loop trail)
Hanging Gardens Trail and The Chains – easy (1.2 miles out-and-back)
The New Wave Trail and Radio Tower Rock – easy (0.8 miles out-and-back)
What other recommendations do you have for things to do in Page, Arizona? Leave us a comment below!
XOXO Travel A-Broads